2017 has been respectfully crowned the year of the "vagina economy". With new attitudes forming towards sex and the idea that women seek sexual pleasure just as much as men do. The rise of fourth wave feminism is encouraging women to talk about their vaginas and vulvas like never before, and there's so much to cover- periods, health, sex, masturbation, well-being- the list can go on and on!
Women leading the way in our sex toy revolution
In what is a very male dominated market ( think of the many poorly designed big cock vibrators that have been available for years) The time for women who design sex toys has finally come, (excuse the pun!) I'd far rather put my sexual faith in someone who has a vagina – they're far more aware of what were looking for. The latest and greatest sex toys are designed to help women overcome their sexual barriers and ensure that your pleasure is high up on the priority list. These toys are far too sexily sophisticated to be hidden away in your bedside table. Here are a few of the women leading the way in our sex toy revolution.
Ti Chang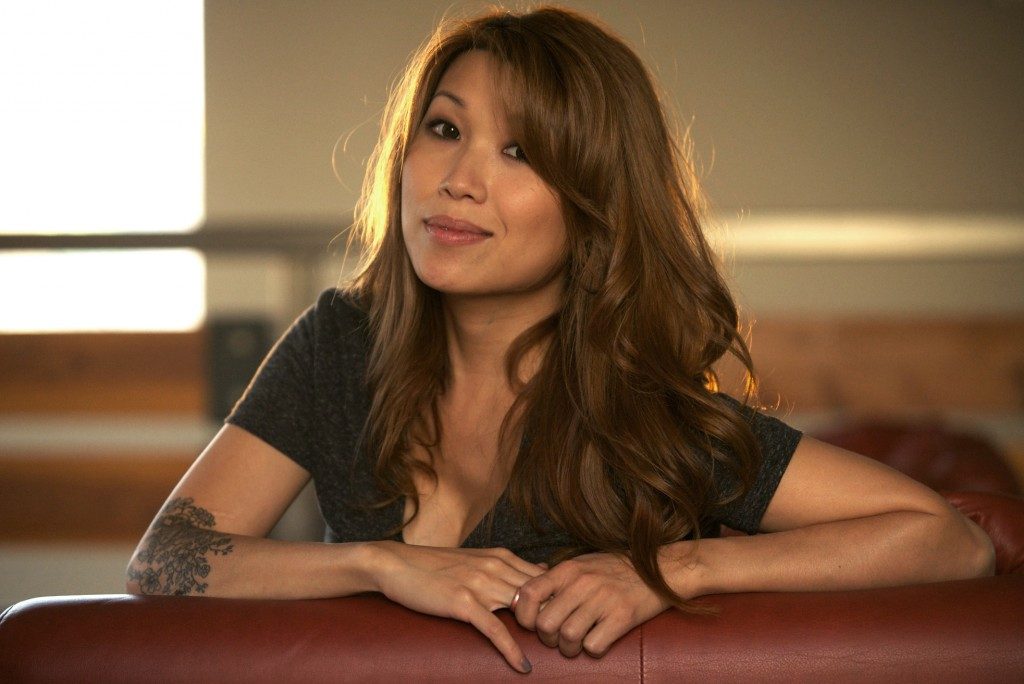 U.S. based designer Ti Chang is an industrial designer passionate about designing and creating products for women. She joined sex toy firm 'Crave' in 2010 and her first major effort was Incognito. Chang's Incognito project saw a line of intimate jewellery and accessories. She designed the stunning metallic Vesper – a beautiful pendant necklace that doubles as a strong vibrator. We strongly agree when she says
"Seriously, is there a more fulfilling endeavour than this? To bring pleasure to women is my way of helping to make the world a better place. The way I see it, sexually satisfied women mean happier relationships, which means happier couples, marriages and children, and eventually peace on earth. And I'm only half joking…"
Stephanie Berman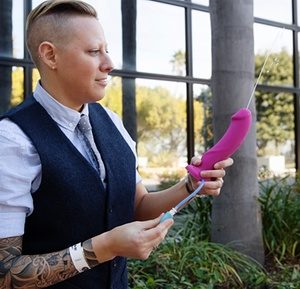 Another leader in the field is Stephanie Berman. Stephanie is the CEO of Berman Innovations who created the POP Dildo. Pop is a novelty strap on dildo which allows you to have sex and re create an ejaculation in the sexiest way possible.
"It is a sex toy with a functional purpose that addresses women's health issues" explains Berman.
Berman dreamed up POP Dildo when she and her wife decided to have a baby. They did not like the cold clinical prospect of using a turkey baster or syringe to conceive their child. So Berman created a more intimate, loving and romantic alternative.
Alexandra Fine and Janet Lieberman
T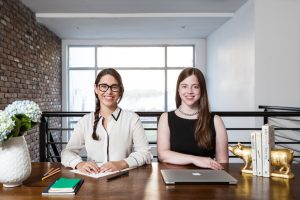 Two more talented ladies in the sex toy field are Alexandra Fine and Janet Lieberman, Co-founders of Dame products and the Eva and Fin Vibrators. Alex has a degree in clinical psychology while Janet graduated in mechanical engineering. A perfect team, who have turned their attention to designing sex toys.
Dames mission is to design well-engineered sex toys to heighten intimacy and to openly empower the sexual experiences of women-kind.
In the words of Judith Plaskow
"if sexuality is one dimension to our ability to live passionately, then in cutting off our sexual feelings, we diminish our overall power to feel, know and value deeply."
To burn with desire and keep quiet about it is the greatest punishment we can bring ourselves. So Kittens, we can't wait to give these inventions a good test run, and will be buzzing for any new products these ladies invent. In the meantime, crack open that bedside drawer and get purring with delight!
Hello, I am Kitten T the Editor of #itsakittensworld, passionate about sexual liberation and anything which encourages female sexual empowerment. I Love horses! You can follow me on Twitter for my latest views on the world of KK