April has arrived ladies and we certainly have a spring in our step, we all strive to feel rejuvenated around this time of year. A tried and tested way of doing so? Treat yourself to some mind-blowing self-indulgence! So how do we get to that "OOO…" solo?
Let's talk about the clitoris.
It's the small nub of firm skin the gets slightly bigger when you're aroused. It's located just above your vagina and is concealed under small folds of skin. Most women find it a lot easier to orgasm with clitoris stimulation, some of the better vibrators come with multiple patterns and powers, once you get the right one for you, reaching orgasm and sometimes even multiple orgasms should be on the horizons. It will take time to get your know your body and what stimulates you. So for your homework we want you to go home and see what get's you going. We are all about the solo "O" this month and here are some of the reasons why;
We now have sufficient evidence that orgasms are good for you!
All thanks to the love hormone, oxytocin which gets released when we reach orgasm. It helps alleviate stress. A study was done by Carol Rinkleib where she interviewed 2,632 women between the ages of 23 and 90 and found that 39 percent of those who masturbate reported that they do it in order to relax, so pour yourself a glass of wine and pay yourself some attention after a long day.
An orgasm can relieve pain
According to Woman's Day, an orgasm can relieve pain, Beverly Whipple, who found that women's pain tolerance and pain detection increased by 74.6 percent and 106.7 percent respectively, when those women masturbated to orgasm. So STEP AWAY from the aspirin and invest in a vibrator instead.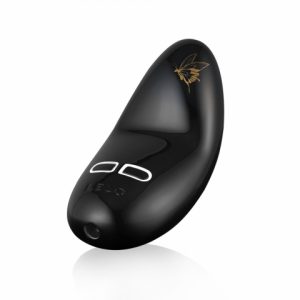 Rutgers researchers Barry Komisaruk and Nan Wise got their female subjects to masturbate whilst in an MRI scanner – the result? Blood raced to their brain and improved stimulation. I am not sure about you but an orgasm sounds far more appealing than a sudoku!
The NEA 2
On our solo mission and still focusing on the clitoris we discovered the NEA 2 which is small enough to fit in your hand yet powerful enough to blow your mind. The discreet design means you can take it with you anywhere and thanks to it being almost silent so the only thing giving the game away will be you (I can see that smile!)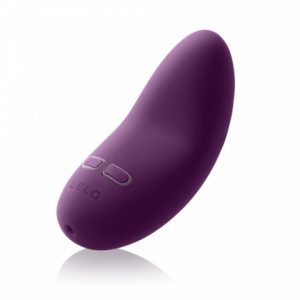 NEA 2 is also waterproof which makes it a great addition to your morning routine… has anyone seen the herbal essence ad in the shower? Forget the shampoo and get the NEA 2 to help with your "O YES"
The art of rejuvenation is to re-energize the mind, body, and soul and we have cracked how.. it's never been so fun, looked so good or smelt so right. Lily 2 LELO's clitoral vibrator is made to pleasure all the senses, smooth to touch, aphrodisiac scented and extremely quiet yet still powerful enough to pleasure. Personally, Lily 2 is a hit every time and has been labeled by most users their "go to" for an all-encompassing orgasm.

Emma is one of the UK's leading 'sex-entrepreneurs'. She made her name launching the elite global adult-party brand Killing Kittens in 2005, which now has over 80,000 members having launched events across the US, Australia and Europe.