One year ago we told you that Brian Sloan, the creator of Autoblow –  a sex toy that simulates oral sex – was working on a new design called the 3Fap. It is now – trumpets! – ready to buy.
The 3Fap is, very simply, the first masturbator with three orifices that offer different sensations. Each hole is designed to feel like a mouth, a vagina and a butt, and the beauty of the 3Fap (yes, there's more!) is that it allows you to swap between each one at ease.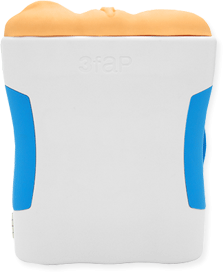 'The 3fap is a magical masturbation tool for people with a penis that allows said person to put their penis into three different holes in one handy tool,' says the product description.
'Why enjoy only a single orifice when you can switch from mouth to vagina to anus with ease? And why has no one made this before? No idea,' said Sloan when we spoke to him last year.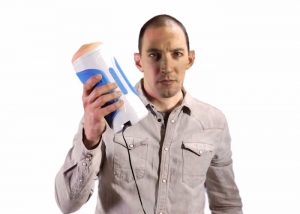 So Sloan created an Indiegogo campaign and created one himself. And you can buy it online here for £63. You're welcome.
Hello, I am Kitten T the Editor of #itsakittensworld, passionate about sexual liberation and anything which encourages female sexual empowerment. I Love horses! You can follow me on Twitter for my latest views on the world of KK