Christmas is rapidly approaching, and just because we are filthy adults, does not mean we need miss out of the Christmas excitement. Be it opening a little door for 24 days in December to reveal a surprise gift or a Christmas game involving wanking a plastic cock. Lucky for you we have listed some of our favourite adult gifts.
Amorlie Sensual Advent Calendar 
Containing 24 sensual and sexy surprises. Each door revealing eroticism containing massage products, sexy toys and accessories to stimulate lust and passion. Products from outlets such as Kink, Womanizer and Bijou discreet. Retailing at £104.90 but with £390 worth of goods inside. A perfect daily surprise for couples or singles.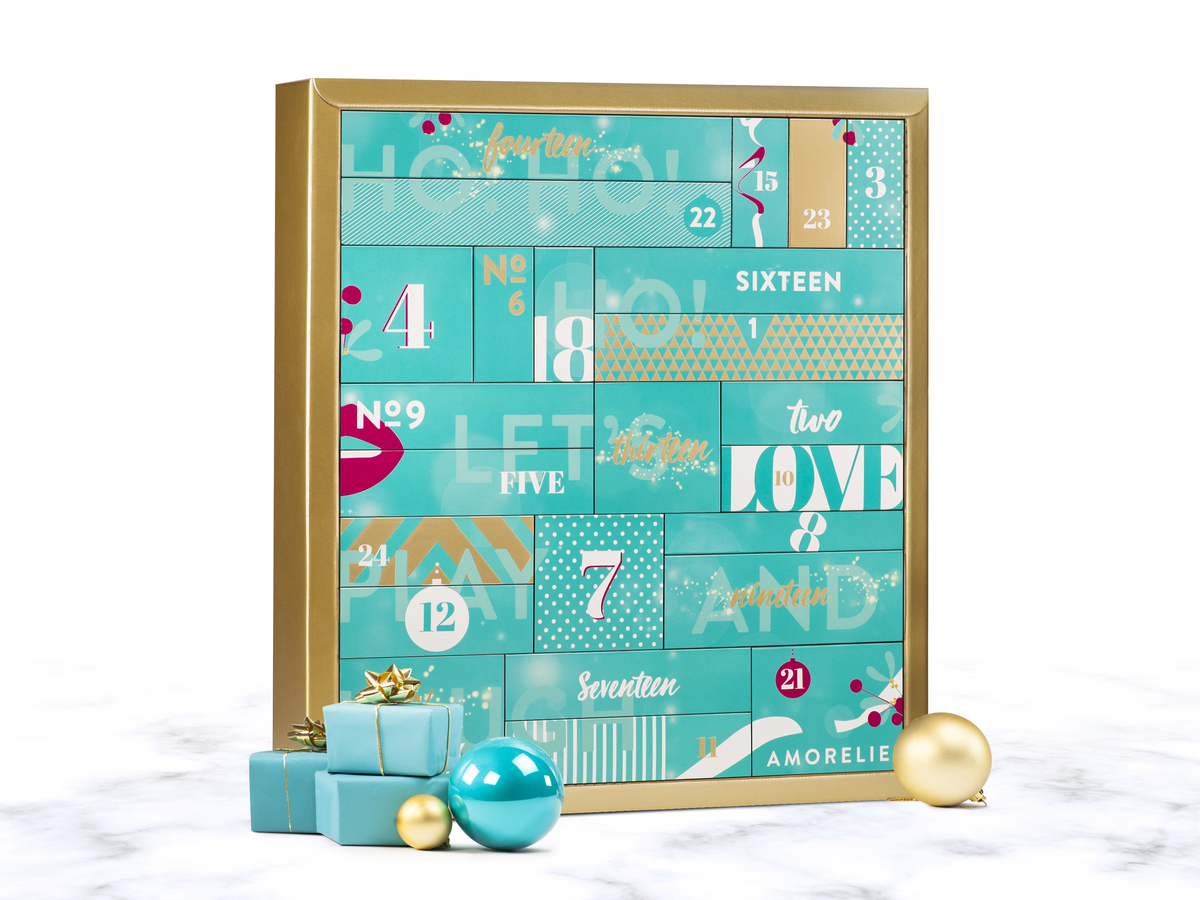 Love Honey  Best Sex of your life couple's Sex Toy Calendar
Open each door in the morning for a dawn delight, or save the excitement until the evening and enjoy a night of sexy fun. This fun calendar includes hand-picked award-winners, cult favourites and fabulous newbies guaranteed to spread good cheer this holiday season. Including toys, tie-and-tease pieces for a little light bondage, and a whole host of sexy surprises you'll want to get your hands on before it's too late. Delights for both him and her to enjoy. £250 worth of incredible sex toys for only £125.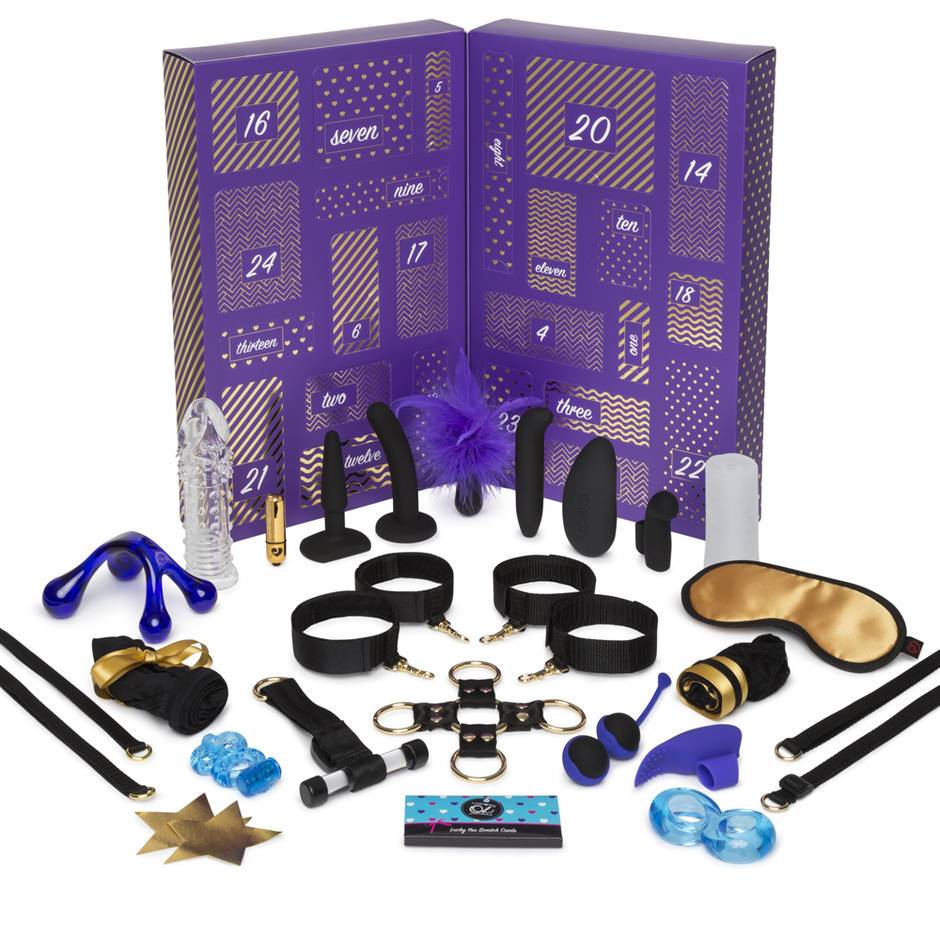 Fifty Shades of Grey There's only sensation 24 Days of Tease Advent Calendar.
If you like Fifty Shades of Grey, you'll love this 24-day window calendar that's packed with 24 official toys, tools and bondage gear for Christian and Ana inspired thrills, all approved by E L James herself. Behind each door lies a pleasure toy or bondage accessory to excite your senses and incite exploration of your darker desires. More than a fun way to overhaul your sex toy collection and create your very own Red Room.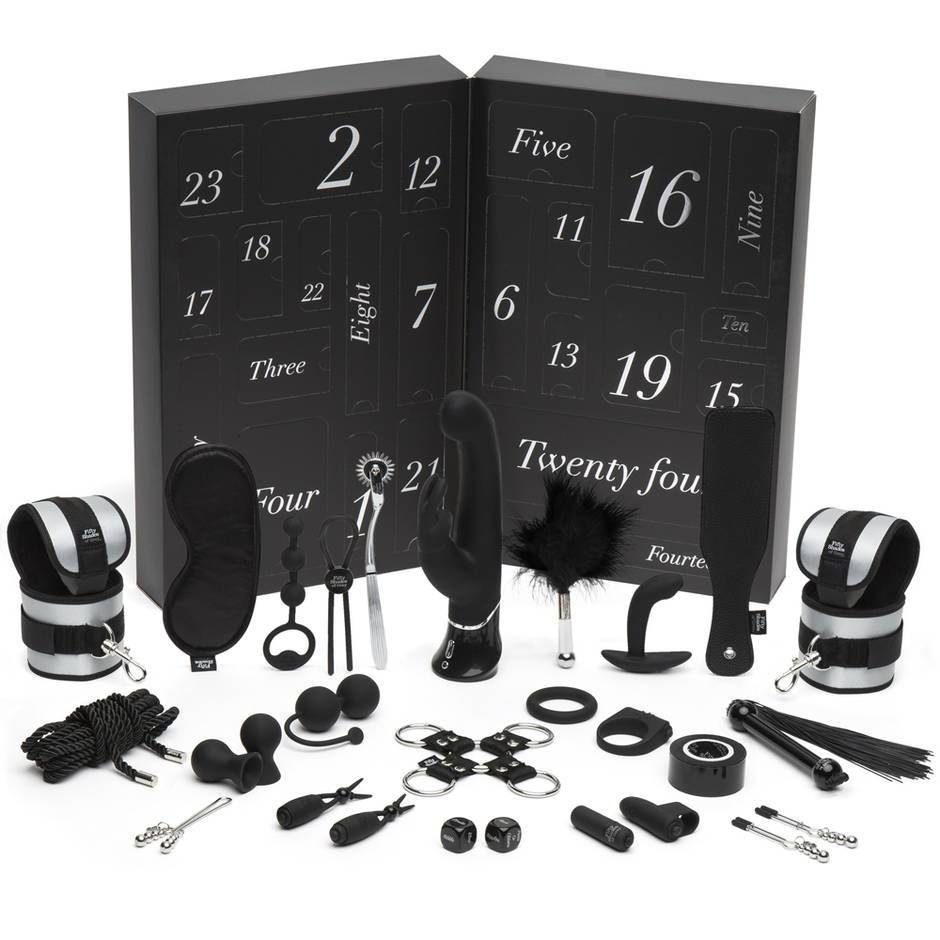 Bondara 24 Days of Couple's Play Christmas Advent Calendar
Promising to give you a Christmas countdown with a difference. 24 days of surprises varying from lingerie, sex toys, essentials and games, each hiding inside a satin bag. bondage and more. Designed for couples, so you can slip onto the naughty list together. Retailing at £99.99 and worth over £200 when sold separately.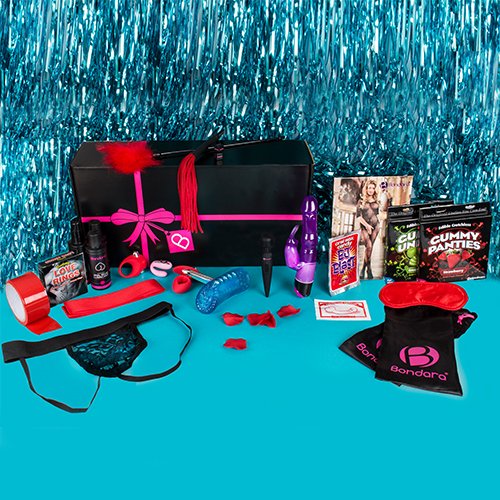 For those not wanting an advent calendar but the ultimate fun KK style Christmas gift, why not try Jizz the game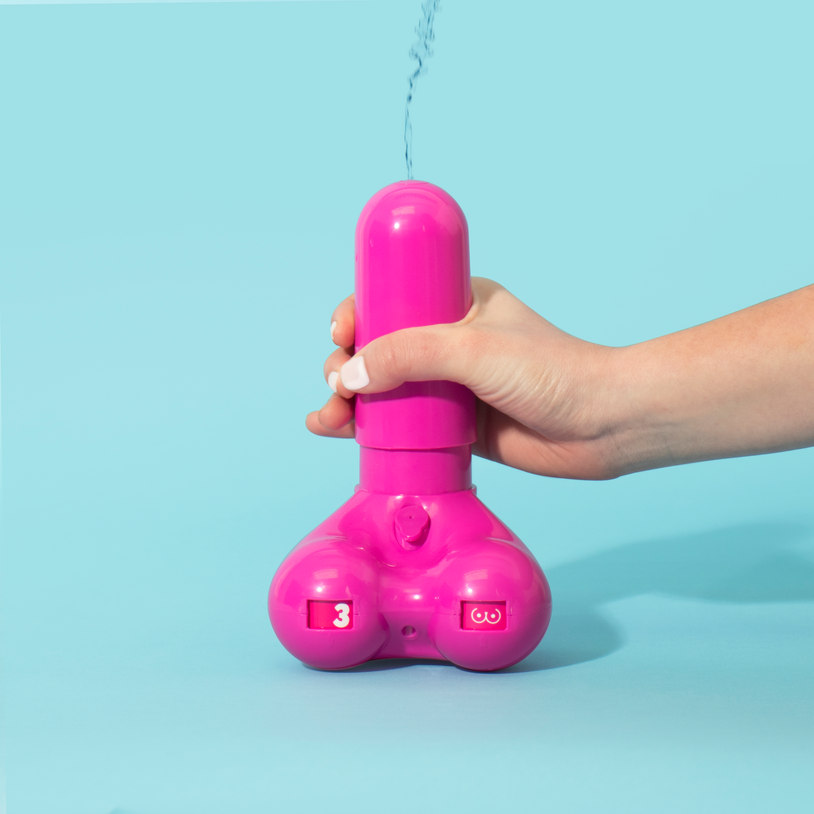 We're not going to beat around the bush: this is a game that involves wanking a big plastic dick to completion.
Set-up is simple and fast. Load the capacious cum-containers with whatever you want to spatter the lucky loser with. Spin the dial on the left ball to find out how many pumps you've got until touchdown. Do the same with the dial on the right ball to find out where you have to aim it, then pump away!
It's basically raunchy Buckaroo, but instead of having loads of annoying plastic accessories to pick up off the floor, you just have to get stuck into a packet of wet wipes.
While no alcohol is necessary to have a ton of cheeky fun with Jizz: The Game, you can quadruple the banter by turning it into a drinking game. Take a shot every time your slutty mate takes a load to the face. Hilarious!
Or switch up your substance of choice for even more wacky ejaculation! Pour in glittery gin for a bougie blowjob, orange squash for a kinky sprinkle, or add flour and egg for the ultimate bu-cakey experience.
It's a bit naughty, but you can handle it. Cum on, don't be a wanker, it's only some jizz!
Hello, I am Kitten T the Editor of #itsakittensworld, passionate about sexual liberation and anything which encourages female sexual empowerment. I Love horses! You can follow me on Twitter for my latest views on the world of KK