Kittens are Toms,
We are calling on our wonderful and generous Kommunity to help us, help others.
On the 10th June, the sisterhood girls will be running the Turks Head 10k and ZABRA will be aiming to collect 3,000 bras. to recycle them to girls and women in Africa.
We are not asking for sponsorship (of course, donations are kindly welcome), but we are asking for any old bra's so we can donate them to ZABRA. If you have any that are no longer in fashion, no longer fit or are just clogging up your underwear drawer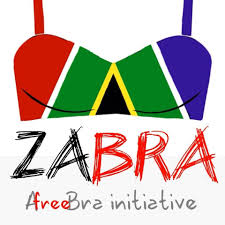 Please send them to the following address:
97 Thameside,
Tw18 2hf.
Or bring to any Killing Kittens event
Please let's help our sisters in need
A different kind of recycling to #makeadifference in women's lives
Hello, I am Kitten T the Editor of #itsakittensworld, passionate about sexual liberation and anything which encourages female sexual empowerment. I Love horses! You can follow me on Twitter for my latest views on the world of KK