buKKaKKe
Bukkakke Definition – what does Bukkakke Mean?
A type of sexual activity in which several men ejaculate on another person. Or as Urban Dictionary defines Bukkakke:
When a Mommy gets down and a Daddy and a Daddy and a Daddy and a Daddy and another Daddy and yet another Daddy all decide that Mommy needs some special facial moisturiser – you have Bukkakke.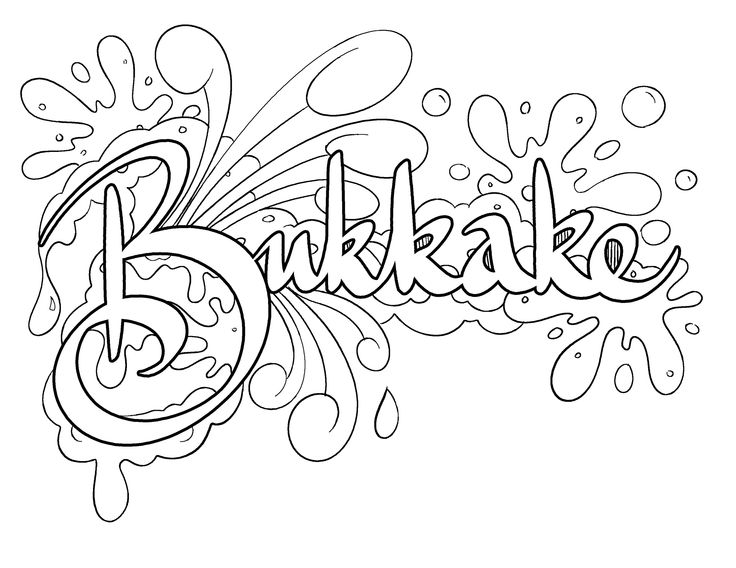 The history behind Bukkakke
You know it's an excellent word when it has it's very own Wikipedia page. Who would have thought it but the word Bukkakke has quite a rich history stemming all the way back to the mid to late 1980s in Japan.
According to one commentator, a significant factor in the development of bukkake as a pornographic form was the mandatory censorship in Japan where genitals must be pixelated by a "mosaic". One consequence of this is that Japanese pornography tends to focus more on the face and body of actresses rather than on their genitals Since film producers could not show penetration, they sought other ways to depict sex acts without violating Japanese law and since semen did not need to be censored, a loophole existed for harder sex scenes. However, popularization of the act and the term for it has been credited to director Kazuhiko Matsumoto in 1998. The Japanese adult video studio Shuttle Japan registered the term Bukkakke" as a trademark in January 2001.

The practice then spread from Japan to the United States and then Europe in the late 1990s. The appearance of bukkake videos was part of a trend towards "harder" pornography in the 1990s, preceded by a fashion for double penetration videos in the mid-1990s, and occurring in parallel to the appearance of gang bang videos towards the end of that decade. There was an economic advantage for Western pornographers to produce bukkake films since they only require one actress, and often amateur male performers whose pay-rates are low. However, Western-style bukkake videos differ in some aspects from those in Japan; in Japanese bukkakke videos, female performers are frequently dressed as office ladies or in school uniforms, and they are being humiliated, whereas women in Western-style bukkakke videos are portrayed as enjoying the scene. Another Japanese variant of bukkake is gokkun, in which several men ejaculate into a container for the receiver to drink. Bukkake is less popular than some other porn niches in the West, possibly because the implicit subordination of the woman does not appeal to many consumers, and because cum shots are normally the climax of a scene, rather than the main events.

The genre has also spread to gay pornography, featuring scenes in which several men ejaculate on another man."Lesbian bukkake" videos are also produced.The 17th World Congress of Sexology in Montreal in July 2005 included a presentation on bukkake.
Hello, I am Kitten T the Editor of #itsakittensworld, passionate about sexual liberation and anything which encourages female sexual empowerment. I Love horses! You can follow me on Twitter for my latest views on the world of KK