Killing Kittens are delighted as always to have the hottest award winning Cocktail Master around,  Carl Anthony Brown! Carl has designed for us, our very own KK June KoKKtail
"So whilst traveling this past month or so, I couldn't' help but go into one of the great bars of Singapore. You walk into the bright lights of the lobby at the Marriot hotel, Marbled floors, high ceilings & golden luxury. Those night owls having a naughty night out pass through the bright lobby as quickly as possible. You walk to the back where the only shadow is cast and here is the door hidden away. A knock, wink and rye smile gets you in. Walk through into the dark candle lit speakeasy bar and you find I beautiful hideaway. Groups having a laugh and socialising, couples seeing what they can get away with in dark corners.  I was entertained to see there latest rules written up on the wall.
"Men: 
No clothes on, No drinks. 
Women:
No clothes on, free champagne."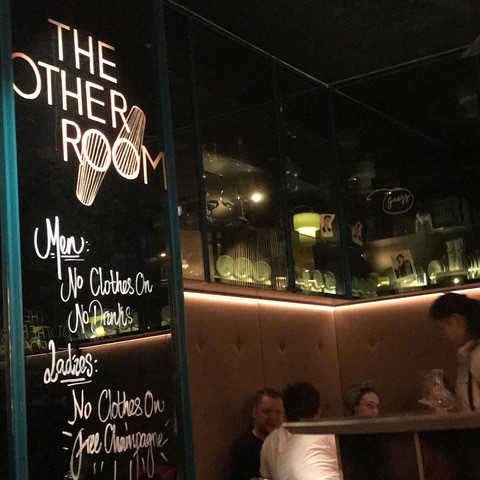 Not sure you're going to get away with that marketing campaign in the UK, but it brought a smile to my face. I thought back to my last epic kittens party. I wondered to myself, free Champagne is always good & How many of kittens & toms out there are sitting drinking a glass in the nude right now?"
The Kokktail – 
So with Bubbles in mind, I thought we should go for something Sparkling this month.
I've chosen the 'Champagne Punch'
"The world has never known greater devotees of Champagne that the miscellaneous gamblers, actors, politicians, pugilists, writers and other players.." Punch, David Wondrich
I think we all fit in here right..
One bottle of champagne, Prosecco
150 ml Ceylon Arrack (Optional extra Kick)
100g Coconut sugar Or Light brown sugar
1 Orange sliced
1 Lemon Juiced
3 slices of Pineapple
60ml Raspberry Syrup
Mix the sugar into the lemon juice until dissolved. Slice the pineapple and Orange thinly and press into the sugar (and Arrack if used) Add the Raspberry syrup, Pour the bubbles, stir together. Chill it down in the fridge or freezer. When you're ready to serve it fill it with ice and stir. If you can, use one big block of ice, this gives a far better result.
Drinking this June
Naughty Cubby Hole – "The Other Room" – Singapore Hidden away at the back of the Marriot hotel
Filthy Party – "Skullduggery" – Kuala Lumpur, You can really get carried away if you travel here.
Spirit to Try  – Ceylon Arrack – Coconut spirit
Something Interesting –  MR LYAN'S DIAMOND RICKEY 
I'm always creating new drinks or drinks old one. My website is www.atlondoncarl.com or Instagram is @london_carl feel free to ask me any questions if you ever get stuck or if you want something special for a party.
Keep safe all & party hard
Love Carl x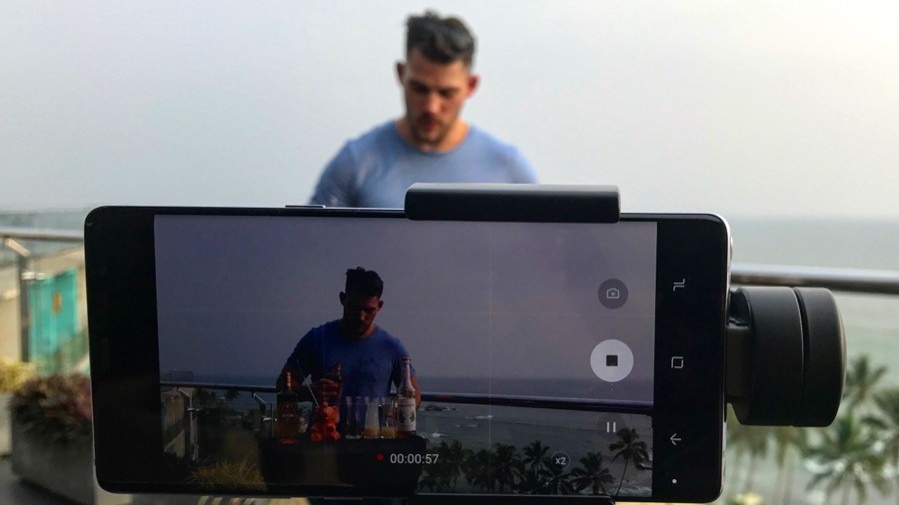 Carl has years and vast experience in Bar Developing. A previous winner of Young British Foodie of the year & drinks list of the year- and the resident Drinks Guy at a top London bar & Restaurant. Carl makes regular press and TV appearances including C4 Sunday Brunch, where he got all the ladies watching in a bit of frenzy!
Hello, I am Kitten T the Editor of #itsakittensworld, passionate about sexual liberation and anything which encourages female sexual empowerment. I Love horses! You can follow me on Twitter for my latest views on the world of KK