Killing Kittens are delighted as always to have the hottest award winning Cocktail Master around,  Carl Anthony Brown! Carl has designed for us, our very own KK  August KoKKtail
Clover Club Cocktail 
The Clover Club was the favourite drink of pre-Prohibition Kittens & Toms. The Clover Club cocktail was actually created around the turn of the century to a private member club and later was allowed to be shared. The Drink remained popular, in the 1930s Waldorf Astoria Book
"Many of these cocktail-hour patrons we hosts at tables. As a rule, they actually drank cocktails at that time Martinis and Manhattans being most popular. That was until the "Clover Club" had won in New York."
So here is my version for Killing Kittens:
50ml Colombo Gin
25ml 1:1 Simple Syrup
25ml Fresh Lemon Juice
1 Egg White
6 Fresh Raspberries
How to make: Add all the ingredients with ice to a shaker, Shake hard until tins are cold, Strain into a Fancy glass.
Drinking this August
Naughty Cubby Hole – Slim Jims, Night out in London Islington
Filthy Party – Black Pearl, Night out in Melbourne
Spirit to Try– Banks Rum, try there 5 yr old
Something Interesting – El Gobernador, Pisco
Carl Anthony Brown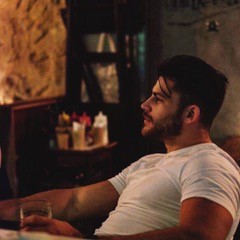 I'm always creating new drinks or reinventing old ones. My website is www.atlondoncarl.com or Instagram is @london_carl feel free to ask me any questions if you ever get stuck or if you want something special for a party.
Keep safe all & party hard
Hello, I am Kitten T the Editor of #itsakittensworld, passionate about sexual liberation and anything which encourages female sexual empowerment. I Love horses! You can follow me on Twitter for my latest views on the world of KK