I'm so thrilled, I am now the proud owner of a CRAVE Vesper pendant. I have had my eye on this stunning piece of alternate jewellery for such a long time, and now I finally have my very own.
Let me go back to where my love affair with this pendant started. I was researching sex toys for women, designed by women. This led me, to Crave and Ti Chang, the ultra-talented woman who designed the Vesper. So what exactly is it? It's a beautiful elegant pendant that doubles up as a small vibrator (genius!). Looking at the press photos, I fell in love with it instantly. The thought of wearing this stylish sexy piece of jewellery and being able to pleasure myself if the moment took me, is a Kitten's idea of purrfection!
The next time I encountered the Crave Vesper was at KK Kabaret party. A sultry American lady stood next to me at the bar. With a sexy LBD and THAT pendant hanging perfectly around her neck, sat comfortably within her cleavage, sexy does not even come close. I couldn't resist asking her for her honest opinion on the Vesper, she told me how she wore it to work, and work had become a lot more fun! So that was that I had to have one!
The Vesper arrives
When my gold Vesper arrived, I was so excited, as I pulled it out of its box, it was every bit as beautiful as I had remembered. I put it on straight away, it was slightly cold against my skin, which just made it more exciting. I decided I was going to wear it everywhere, to bed, to work, school runs, I am never going to take it off. The Vesper for me first and foremost is a piece of jewellery. The power button is so small and subtle, that no one would notice it. It also takes quite a push to turn on, so your not going to be in an interview and suddenly start buzzing. Nobody is going to figure out you're wearing a sex toy unless you tell them. The Vesper comes in three colours, Rosegold, Silver and Gold, each of them are simply stunning. I would happily have all three to alternate with my jewellery and clothes.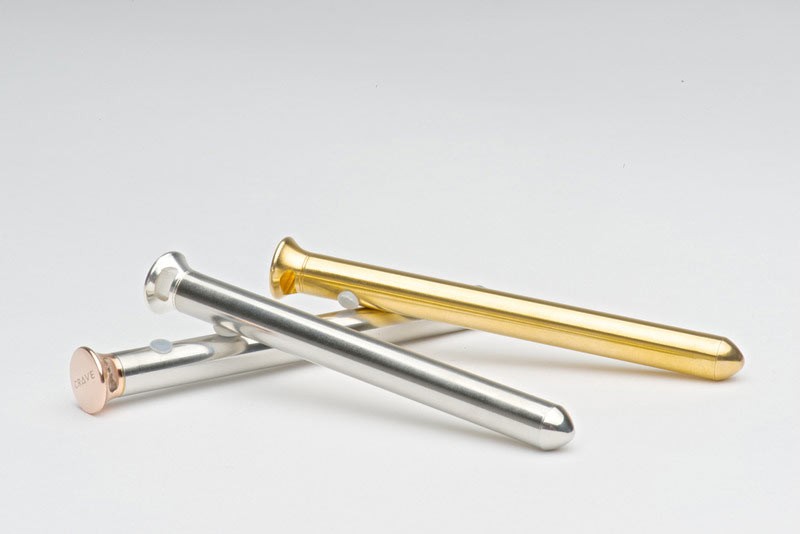 There was one thing that did keep nagging away at me. The Vesper certainly has beauty and style, of that there is no doubt, but I was slightly dubious, could this tiny, slim vibrator really give any kind of pleasure? Part of me didn't want to try it as I didn't want it not to be perfect, but then I realised, part of the reason I love it so much is its potential naughtiness, so I decided to give it a try, naughty style.
So does it work?
My partner and I had a dinner date. Hair done, looking good, feeling good, heels on, Vesper on and I'm off. As we arrive at the swanky restaurant, I am feeling slightly smug that I am wearing a vibrator around my neck and no one bar my partner and myself really know about it! After ordering our food and finishing my first glass of wine, I decided now was the time to visit the cloakroom, take off my pendant and try it out!
As I locked myself in the cloakroom, I turned on the Vesper, full power of course. Then to add to the excitement I video called my partner who was sat at our table, so he could enjoy the experience with me (volume down obviously). The Vesper is purely a clitoral vibrator, not to be shoved up anywhere! It's far too slim to have any effect anyway. Usually, I am a mains wand kind of girl, I like power, so I was pleasantly surprised as it actually delivers nice, strong deep vibrations, with three speeds and a pulsating option. There is something about this little Vesper that just hits the spot!
What I like, no LOVE about the Vesper is it's naughty and its fun ( just like KK). To leave the dinner table for some me time at this sophisticated restaurant, pleasuring myself with this discreet piece of jewellery, for me, is just an absolute treat. It didn't take long until my clitoris was purring with delight!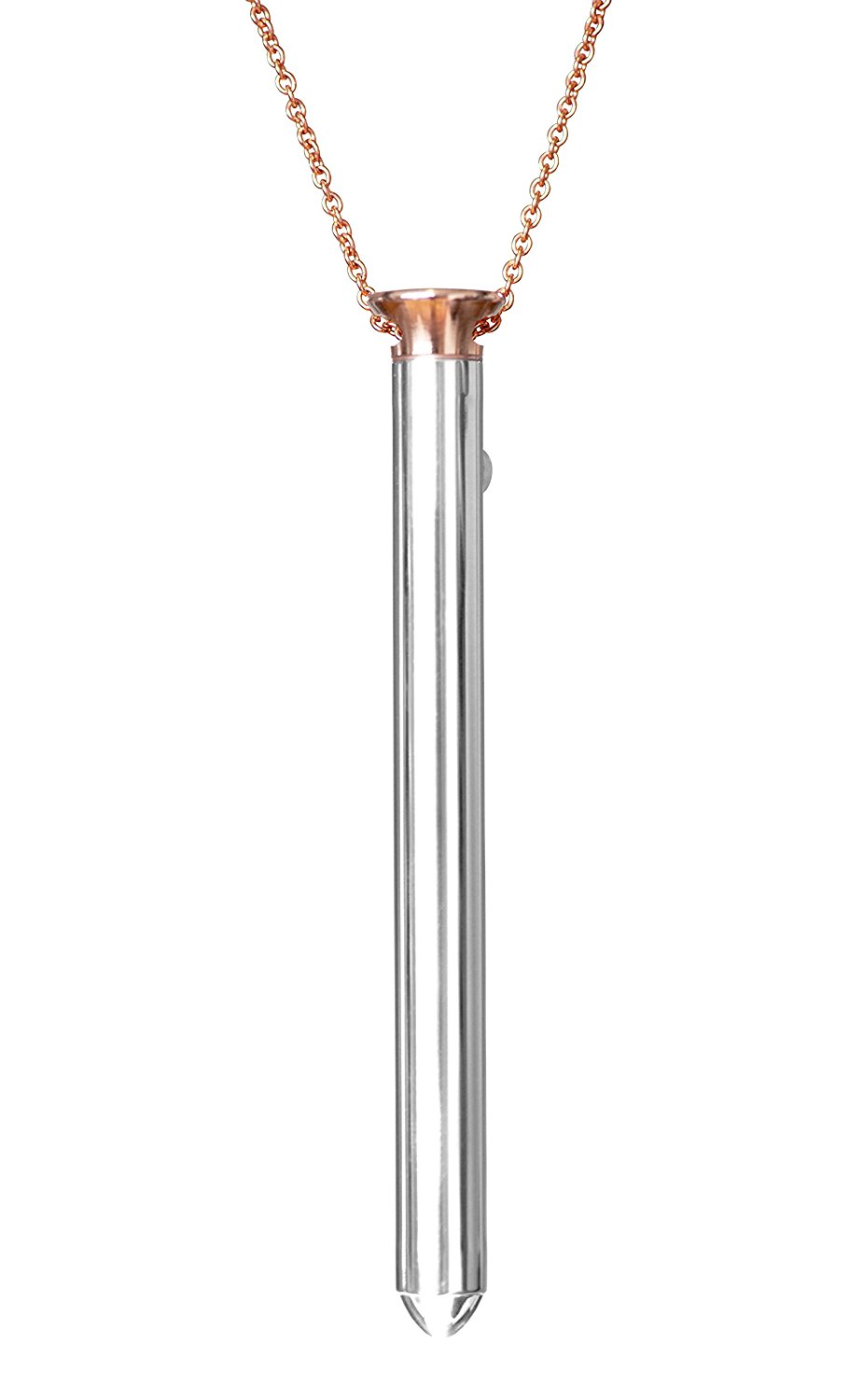 I returned to dinner, far more relaxed, my Vesper fixed firmly back in place hanging from my neck, however, the joys of the Vesper did not stop there. As you can imagine, when we got home my partner was still feeling very aroused from the video he got to share with me. I decided to show him the joys of the Vesper first hand. This escalated pretty quickly and the Vesper is a great toy to have for couples play, being so small, you can easily slip it in for some added clitoral arousal, heightening your pleasure all round.
I have fallen even more in love with the Crave Pendant. I can not find one negative in it. Craves ethos is to embrace your own pleasure on your own terms. They say of their products
"Our products are elegant, sophisticated, and thoughtfully designed. We aim to make buying and using a sex toy an elevated experience, one that leads to fulfilled desires, sensual satisfaction, and thoughtful conversations about sexuality".
With this piece of statement jewellery that gets so many compliments, all the while being my naughty little secret, in my opinion, they have completely nailed it!
Hello, I am Kitten T the Editor of #itsakittensworld, passionate about sexual liberation and anything which encourages female sexual empowerment. I Love horses! You can follow me on Twitter for my latest views on the world of KK