Here at KK we are delighted and overjoyed to welcome Brooke Christian as a regular author to our blog. Brooke is the founder of Flirty Girl, a sexual empowerment platform, specifically targeted to moms, helping them to find their Inner Kitten!
Sex is complicated. There are body parts that need to line up. There are emotions that need to be managed. There are likes and dislikes to negotiate. Sometimes there are massive fails. Other times, there are huge wins that leave you unable to sit for days. As I said, complicated. But combine sex with motherhood and the issues start multiplying faster than a fertilized egg.
Being a mom in a sexual world is extremely difficult. Like, bikini-body-after-baby difficult. Why? Because society has told moms that we can only have one identity: Mother.
The day they lay our children into our arms, we are renamed. We are no longer Jane or Samantha or Anne. We are now simply Jake's or Allison's or Hayden's Mom. We literally become someone else, someone who is defined by her kids and no longer by herself. And since we are led to believe that sex has no place in the purity of motherhood, we assume that we cannot be named both "sexy" AND "mother." It's a crap deal we moms never, ever agreed to during pregnancy. If one of the medical forms we signed at the OBGYN had a disclaimer box on it that said, "must surrender all other identities," I certainly missed it.
The truth is, we moms are starving—absolutely ravenous—to feel sexy again. Not just feel it, but BE it. We miss and crave an identity beyond the car pools and the tantrums and the constant worrying and caregiving. What we want more than free time and a shower is to tap back into our sexual selves. Here's the cool part though: a confident, desirable and vivacious woman is not only who we moms deserve to be, but who we already are.
The good news is being sexy and a mother is possible. The bad news is it takes effort. Lots. I wish it didn't but it does. And while the work required to unlock our sexier side is real, it pales in comparison to feeling stuck with no hope to change. Not sure about you but I'll take hard work over hopelessness any day.
Where do we start?
First, we pull ourselves together 20% of our week. Not 90%. 20%. That's doable for most of us. As shallow as it may sound, how we look affects how we feel. Look good, feel good, blah blah blah. Trite but true. Sorry.
Second, we have to make sex something we want to do vs something we feel obligated to do. Feel me? If the sex rocks and we orgasm from it, we want do it. It's simple but honest. I think toys are the best way to get there but if something else works for you, do that.
And third, flirt. Flirt with everyone: your partner, the barista, a hot dad at pickup, anyone you see in your day. I'm not saying have an adulterous affair. I'm saying sexiness is energy and it's reciprocal. When you put some out, you get it back and that feels GOOD. It stays with you all day and I guarantee it will make your hips swing. Try it.
Bottom line? Being a mom is tough. No one ever said it wasn't. But in no way should our roles as moms supersede our roles as women. We serve no one in our lives if we feel less than who we want to be. We really can be both sexy and a mother.
I mean…we're raising humans, ladies. If we can do that, we can certainly do this.
For more from Brooke, please visit Flirty Girl and her Instagram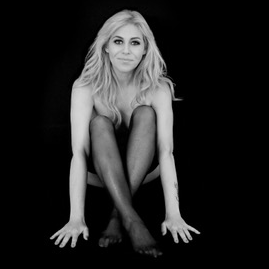 Brooke Christian is the founder of Flirty Girl, a sexual empowerment platform specifically targeted to moms. Via her blog, writings, speeches, social media presence and influencer status, Brooke helps fellow mothers overcome the pervasive yet unspoken issues plaguing them today: sex, body image, identity crisis' and lack of libido. Brooke is a popular speaker at women's conferences and sexual health expos and is a frequent podcast guest on shows like Shamelessly Feminine, Marriage & Martinis and Playboy Radio. Brooke's work and commentary has been featured all over the blogosphere including top websites such as Glamour, Bustle, Killing Kittens, Motherhustle and more.