For those who aren't quite ready for a full KK party or those who want to enjoy the more social side of Killing Kittens, then Kurious is the place for you. Killing Kitten's little sister has so much to offer our members, here is just a taster of a few of the fun events that we run.
Kurious Social @ TRAMP 
We here at KK we always look forward to our Kurious Socials at TRAMP. This is such a fun evening consisting of a champagne reception, a delicious 3-course meal and several infamous KK Kabaret acts throughout the evening! All set in a beautiful private members club in Mayfair!  Such an amazing way to meet new people and all in all a great way to spend Thursday…  We really couldn't recommend it any more, it is so much fun, with the amazing entertainment such as a fire dancer, burlesque dancer and cabaret singer (who are all just phenomenal) and everybody who attends is absolutely lovely and so friendly.
Kurious Workshops.
Kurious offer a great spectrum of workshops, where you can learn how to intimately massge with Colin Richards of Intimacy Matters, an unbelievable Sex Mentor, and Master Sensual Therapist! To erotic dance classes, to tips and hints on flirting.
 Kurious Social Picnic in the Park (date to be confirmed)
We feel we should really be making the most of this glorious weather we have been blessed with this summer and have decided to arrange a social at Primrose Hill Park. Who doesn't love Pimms, a picnic, sunshine and a chance to meet some new people?! Email info@kuriouskittens.com for some more information. This is a perfect opportunity for any newbies to grab some food and come and mingle. Or for any familiar faces to come and have a good old catch up in the sun.
Kurious Workshop. 'The Art of Strip Tease' (women only) 5th September
Ladies, come along and try something new and sexy with the queen of burlesque Veronica Blacklace. She will be teaching you a beautiful fan dance routine, how to take off those sexy hold ups and silk gloves! Every woman has the right to feel beautiful and sexy and this class will teach you how to fall in love with yourself again.
Kurious Talk with Isabel Losada 'Sensation: Adventures in sex love and laughter' 12th September.
We also have a Kurious Talk with internationally best-selling author Isabel Losada! She will entertain us with stories from her book 'Sensation'. This is open to anyone, so feel free to invite a friend or partner, or just come alone and meet some new people. Any questions you have for Isabel can be written down anonymously and she will answer them with honesty, in a fun and open environment! As usual, there will be a fizz reception which is the perfect opportunity to get chatting to some new faces or old friends.

The KK team hit up Aim Escape, a brand new immersive escape room in London. It uses state of the art technology in order to make these rooms the quality that they are. With 60 minutes to solve puzzles and find clues in order to escape the rooms, it is an insanely thrilling experience. Moreover, it truly is a great team bonding exercise and an ideal ice breaker for those who may not know each other so well. All the KK team came out laughing, high fiving and couldn't stop talking about it for a good hour after, trying to relive the nail-biting moments. The different themed rooms are all so unique and unfamiliar to anything we had heard of before. They each require team working and cooperation, and you will leave feeling accomplished and proud of one another.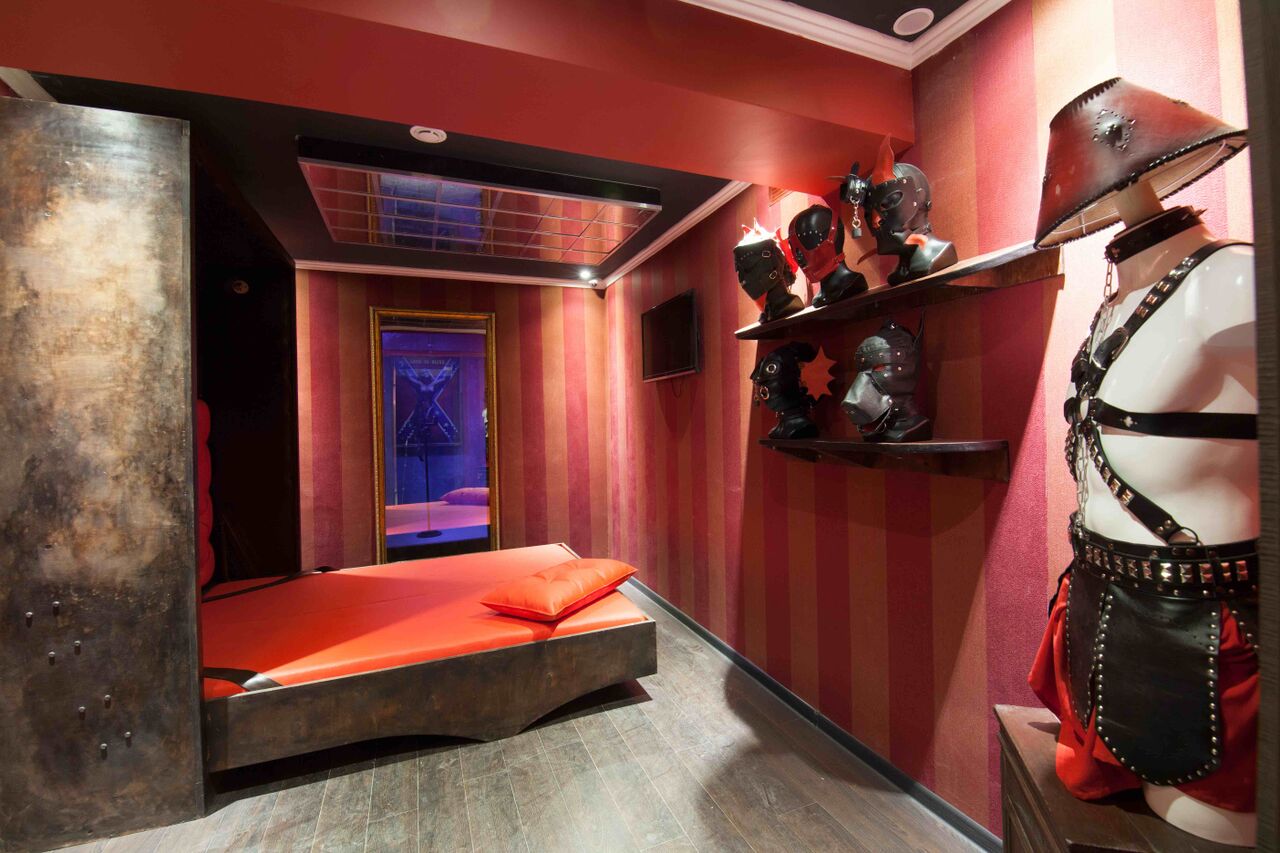 Having had an all in all great time at Aim Escape, we will be hosting in partnership with them a singles night there for anyone who fancies a midweek thrill and a chance to meet like-minded kittens and toms, finished off with some drinks in a nearby bar! Keep an eye on our events page for a date in August, there will be a limited amount of tickets so make sure you're quick!
Hello, I am Kitten T the Editor of #itsakittensworld, passionate about sexual liberation and anything which encourages female sexual empowerment. I Love horses! You can follow me on Twitter for my latest views on the world of KK