Here at Killing Kittens, we are delighted to welcome Kinky C into the Kitten fold, as a guest contributor to our blog. Kinky C is simply purrfect with her honest, inspiring  writing.
I have a little secret
I have a little secret, I love sex. Oh, wait that's not a secret hehe.
I have never hidden my love of all things sex. Some of my friend's joke that if someone is having sex I would be able to smell it a mile off. Although I think this is a slight exaggeration I do have to confess to being pretty good and sniffing it out.
I have had a very colourful sex life and have never had a problem being open about it. People who know me think I'm a tart, people who don't know me who ask that one simple question. How many men have you slept with? Think I'm a tart. I guess I have gotten so used to being called this, it's like water off a ducks back. I even started taking it as a compliment. A sort of praise for all the effort I put in over the years.
My High Sex drive
I was never ashamed of my high sex drive. I felt empowered and strong. The more sex I had the more I wanted. I was learning all the time. Every man different in so many ways from the last. Everyone liking a different position, a different touch or suck. I was constantly adapting. I was even learning what I liked along the way.
Eventually there became a point when I started to teach them. I would be able to take all my sexual experiences and combine them into one almighty session. I had become somewhat of a pro. You could call me a sex expert. Every time I would get such amazing feedback. "That's the best I've ever had". I relished in it. It gave me so much confidence.
Turning up at my door
Men I knew or who were acquaintances would turn up at my door. All with one of two agendas, either they wanted to fuck me or wanted my advice. Just for the record, there was never a time I would fuck them. Let's get real here I liked sex but wasn't running a brothel. They would turn up because they had heard from their mate that I was a good ride that I could teach them a thing or two.
When men came to me for advice I always gave them my time. Mostly they would ask things about what women really liked. If I thought what he was doing was good enough. If his dick was a good size or too small. If it was normal for his girlfriend to get so wet. Was his wildest fantasy weird? The list is endless.
One thing that always sticks in my mind is just how much people needed to chat about it. Share tips and advice. These men were just looking for advice nothing more. They just wanted to feel "normal".
I have slept with over 200 men, yeah, I know tart, right? Thanks, hehe. What I don't get is why so much stigma? I wasn't hurting anyone or putting anyone at risk. I was just having a good time and they were too. Once I got with someone I was exclusive and have never cheated on a partner. Then after I got married that was it, one-man women.
The thing is for me, I feel that if I had not had so much experience maybe I wouldn't have been ready to settle down. I really feel that because I was with such a diverse range of men, it made me feel so much more content. I knew what was out there.
You know that saying you don't know what you're missing? Well, I did. I knew what I had found in my husband. I knew that we connected on the same sexual level. I knew that no matter what, I was going to be content fucking this man for the rest of my life.
So, am I really a tart?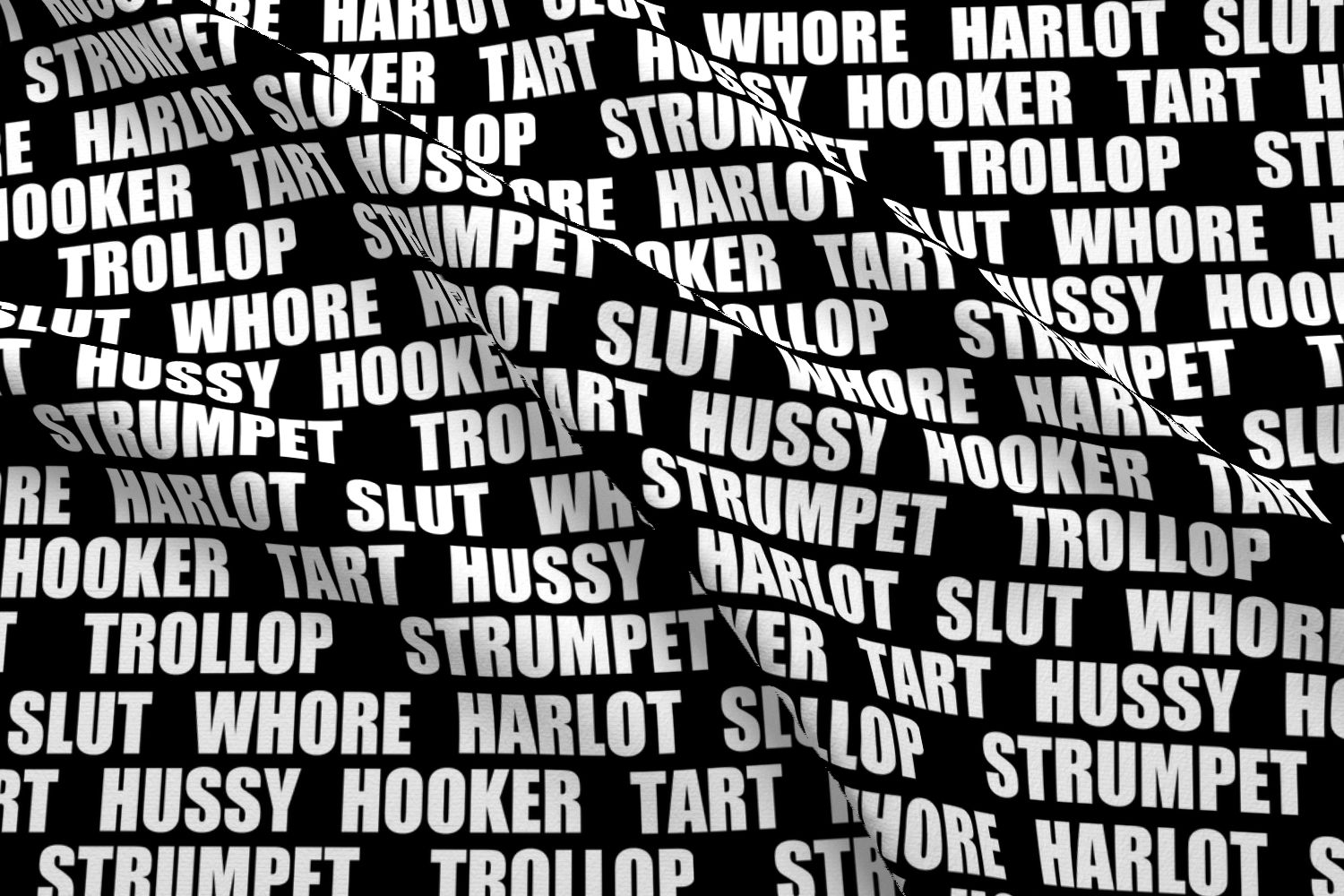 Definition: a woman who dresses or behaves in a way that is considered tasteless and sexually provocative.
So, you could say given this description that having sex with over 200 men fits the definition. My problem with this? well who exactly said that women sleeping with lots of men was acting in a tasteless way?
Society is always trying to shape and define us. I wasn't prepared to play along. I wasn't prepared to judge a woman as acting in a tasteless way because she loved a lot of sex. No, I would rather cheer her on. As long as she wasn't taking risks then good for her. She is learning to express herself in the most pleasurable way. She was taking steps to educate herself.
Embracing the Inner Tart
I don't think I will ever understand why it is that people frown upon sex so much. No offence but that's how you are here in the first place. We are all just a result of a sloppy, sweating, hot mess. I am not ashamed. I embrace my inner tart and I am happy to wear the label if that's what it takes. I love sex and everything that it involves. I am addicted to the way it makes me feel.
Look at me now the tart that makes a difference, I have had people return to me after receiving advice who thank me for making such a difference. For being so open and easy to talk to, they thank me for not being judgmental. I have had women thank me for helping them achieve their first orgasm, for helping them choose the right toy. I couldn't be happier that I can help them in such a way. All of which wouldn't be possible if I wasn't a tart.
So maybe being a tart is not all that bad after all don't you think?
Thanks for reading
Hello, I am Kitten T the Editor of #itsakittensworld, passionate about sexual liberation and anything which encourages female sexual empowerment. I Love horses! You can follow me on Twitter for my latest views on the world of KK