Here's a diet tip from London Andrews: 'Your pants will never be too tight if you don't wear any'.
Which is exactly why London Andrews, the plus-sized model, body positive advocate and animal lover booked a nude resort for the week. 'No more tan lines! No more pants!' she pointed out…looks like London Andrews won't be packing a bikini!
Andrews, who has an Etsy page selling both her nude and semi-nude 2017 calendar, is about to embark on a trip in an RV where she will travel across the states volunteering in different animal sanctuaries.
'My goal is to introduce my followers to some of the smaller rescues that are doing great things. And to gain experience and knowledge from folks who have been rescuing for years,' she says.
Last seen: having a camp fire in Vancouver.
Follow her: @londonandrews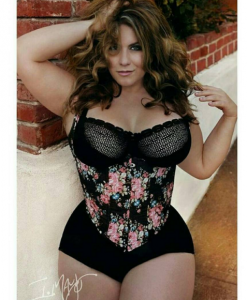 Hello, I am Kitten T the Editor of #itsakittensworld, passionate about sexual liberation and anything which encourages female sexual empowerment. I Love horses! You can follow me on Twitter for my latest views on the world of KK