"When the winds of change blow, some people build walls, while others build windmills"
Killing Kittens parties take place all over the UK. Over the last 12 years, people have embraced becoming part of the KK Kommunity and attending the hedonistic luxurious parties.
Launching in some places has been more challenging than others, due to social and cultural differences. One of these places was Ireland. However, our Queen Kitten, Emma Sayle listened to our members and took the plunge and now we have regular parties in Dublin, which are always amazingly received.
We are starting to feel the winds of change, whereas once Killing Kittens may have been seen as a seedy sex party, the world is finally starting to embrace this sexual liberation and the empowerment it gives to our Kittens.
This was made even more obvious with an excellent article published in The Irish Daily Mail on Wednesday 22 November, the article focused on Killing Kittens in Ireland and how the Irish are embracing and accepting KK with open arms.
Emma is quoted as saying
When we started 12 years ago, we had that experience that no one wanted their friends to know they went to our parties, but things have changed hugely. We've got a couple of people in their 20's working for us, you would call the Millenials, and they are literally unshockable. In a couple of generations' time what we're doing now will be considered completely normal. That's how society evolves.
We at Killing Kittens will continue to build windmills!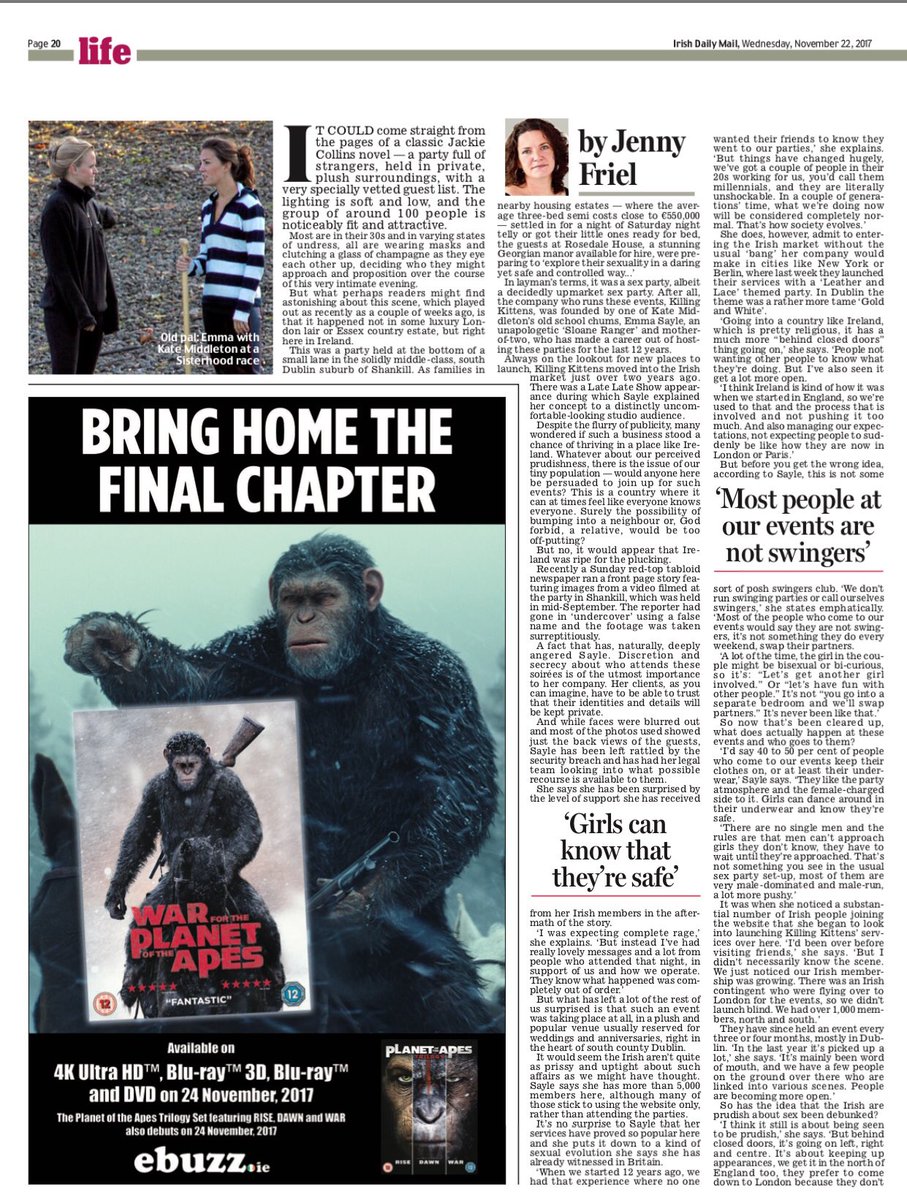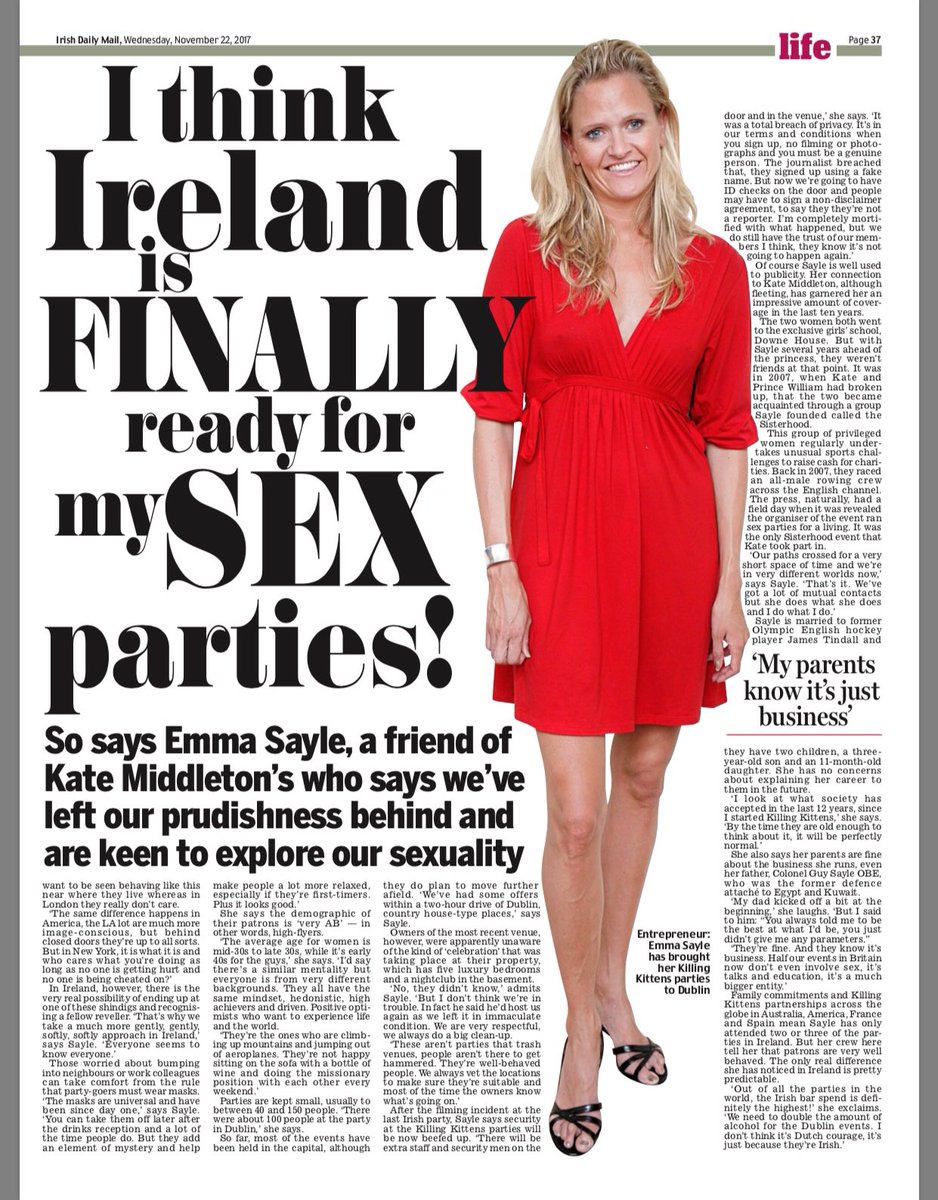 Hello, I am Kitten T the Editor of #itsakittensworld, passionate about sexual liberation and anything which encourages female sexual empowerment. I Love horses! You can follow me on Twitter for my latest views on the world of KK