KK Talks to Johnny Cassell about seduction tools and dating.
The world of modern dating is an absolute mind-field for both women and men. With hundreds of different dating apps, the contrasting ideas of attraction and seduction and a massively pressurised society, it's evident that some members of the world need a little bit of help to de-code how to date, seduce and impress others. Johnny Cassell, a firm friend of KK, works within this field. He is a leading human behaviourist who coaches men in how to date and the seduction of a Kitten! He acts as a dating mentor for a variety of men who struggle with different aspects of dating, and we cannot thank him enough!
His career developed from his very own struggles with women (though we don't quite understand why – I mean, look at the photo…he has the Johnny charisma code as we call it!). He states that "I would see a woman I was attracted to and literally do NOTHING about it". This stemmed from his anxious disposition that crept up on him whenever he saw a pretty girl – something that is a common theme within men today. He decided that this was a turning point: he needed to do something about it.
And so, like every process, it began with a hell of a lot of research. He read copious amounts of books and studied human behaviour. Through observing others, he was able to evaluate whether the common "get her laughing," "ask her questions about herself" and "compliment her" were actually methods that worked. Ironically, it turns out that this is not the case.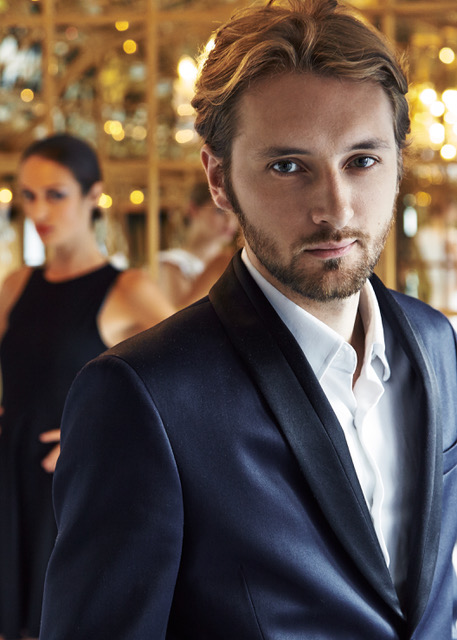 Johnny also states that his career doesn't revolve around settling for convenience. That's what makes this guy so fabulous – he's not trying to get guys laid. He's not a wingman. He's someone who makes it his mission to help his clients find true happiness, rather than a one night stand. His blog tackles a number of controversial issues such as toxic behaviours and masculinity, as well as a how-to guide to maintaining a relationship.
But his fantastic approach to helping others does not end there. Johnny has, in fact, just released a book "Elite Seduction: Actionable Tools for Love, Seduction, and Dating" (on April 19th 2019). The book is divided into ten chapters of magic, with ten tools, ten case studies and ten stories to couple up with each point. The book helps men find their dream partner in a world where it's getting trickier to find our true mate. A few topics that are mentioned are:
The truth about why you're holding yourself back from meeting your dream partner
Why most men have terrible conversations with women
The line between "suggestive & cheeky" and "predatorial & creepy" (thank you so much, Johnny, for clearing this one up for us! If I have to see another dick pic I think I'll cry!)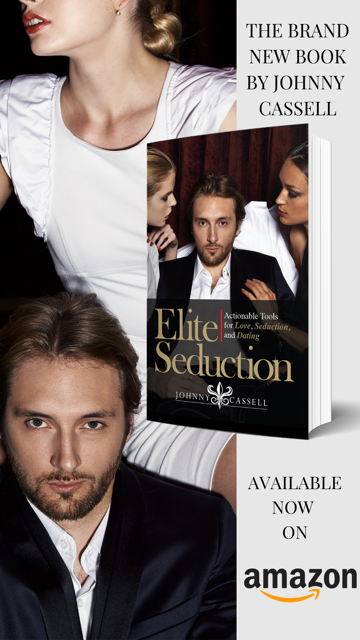 And so many more. It aims to arm men with the appropriate toolkit for talking to women, to help men understand what women value and consider attractive and how to maintain a successful, happy relationship. He's obviously a Godsend! And don't just take our word for it! His clients have sung his praises from the rooftops:
 "I worked one to one with Johnny and he made me feel comfortable straight away and I knew I could trust him. He listened to my sticking points without judgement and worked patiently with me until these were addressed.
After seeing Johnny in action for myself during the day and in the clubs, I knew he was the real deal and I could learn a lot from him. His level of game is world class!
Johnny's charisma and cool character made working with him a lot of fun."
"Johnny is an awesome coach, I spent a whole day with him doing day game and really got in my head and heart that the key to being attractive with women is in respecting and valuing yourself and that you are a man of quality.
Johnny's new book "Elite Seduction: Actionable Tools for Love, Seduction, and Dating" is bound to fly off the shelves with ease this year. It's a very interesting read, especially being from the opposite sex, as I can fully understand the struggles men have when approaching a woman. There's also a lot we can learn from this book: be that empathy or understanding, and the case studies sweep you away on a journey that makes you absolutely desperate for them to get their girl! #You'reaheroJohnny #notallheroeswearcapes #weloveyoujohnny
you can connect with Johnny on Instagram |  Twitter | Linkedin | Facebook | Youtube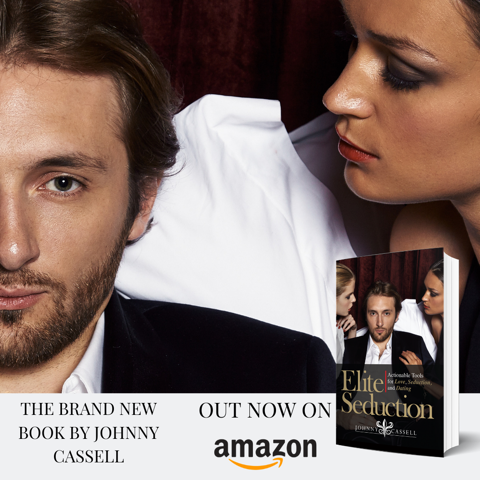 Hello, I am Kitten T the Editor of #itsakittensworld, passionate about sexual liberation and anything which encourages female sexual empowerment. I Love horses! You can follow me on Twitter for my latest views on the world of KK