We've heard great things about the Lelo Sona Cruise 2 so we wanted to put them to the test
A 40-year-old and a 23-year-old walk into a bar… we wish #Lockdown. We're at home testing sex toys which to be honest is on par. Today we bring you an honest review of the Lelo Sona Cruise 2.
Kitten G – recent joiner of the f@ck it 40's club and embracing all things sexual
Straight up cards on the table I am not a collector of vibrators, I am by no means a regular user preferring the 'real deal' to toys. I only own one tiny one that resembles a bullet, which regularly gets lost (thankfully not up my fanny…) because it's so small and more often than not doesn't end up being used because the rare moments I have the urge to use it, the tiny battery needs constantly replacing. But whilst flying solo in lockdown with 2 kids I thought why the heck not, let's test this bad boy. 
Lockdown has thrown up all sorts of weird and wonderful conversations with friends through various means of technology but vibrator chat was not on my top 5 list of topics that would come up amongst friends. But why shouldn't it be openly discussed, it got me thinking? What's wrong with chucking the subject out there as freely as what sodding school app is driving you mad? Why not discuss what tech devices don't drive you mad? Turns out we're all craving a little cheeky chat, we've all been dying for that moment to normalise sex.
"So I'm going to post you both toys for you and your friend to trial"…yes sure no problem…but wait, shit, we live in a tiny village where the postie is on first names with everyone and regularly leaves parcels with neighbours if you're not in…or more worryingly on the counter at the village shop…what if I'm not in and there's a box with 'LELO' in massive letters branded all over it? I waited with bated breath on the day I thought it would arrive, 'no we don't need a walk today' I said to the kids. But I needn't have worried. It arrived packaged in the brown paper but more importantly, within the package, the toys are packaged within a discreet black bag and within that a beautiful black box, no screaming and loud branding here, it reeks sophistication.
 "What's in that parcel Mummy? Can I open the box?" Oh god…queue shoving it into the laundry basket and sitting down to try and teach some form of mental arithmetics that even I don't understand to my 8yr old. Right, so when is the best time to test this beautiful creation? Mornings..? My kids are my alarm clock, I never get people who get up before their kids…maybe I'll try it tomorrow morning and set my alarm early, but what if a kid wakes up early? Ok not then, then. Lunchtime? Stick a movie on and sneak upstairs and pretend I'm sitting on the loo for a long time? Ok that's really not sexy and I want to feel sexy (or maybe sexual is the right word right now with my emerging grey hair and full quota of 'down there' hair…) Right, it's going to be an evening date with my LELO buddy. Get the kids to bed early, a glass of wine, straight to bed and away we go. 
My night in with LELO approached, anticipation was growing and I actually felt excited. Excited to break the monotony of my evening routine which involved…well dull stuff. Kids to bed, 45 minutes passed, enough time for them to fall asleep and I skipped, hopped and jumped upstairs clutching my toy. What the bloody hell is my son doing in my bed?? Night in with LELO…delayed…
The same was scheduled for the next night and this time bribes were handed out. Sleep in your own bed and you can knock yourselves out with pickin' mix in the village shop tomorrow…bad parenting…or crucial parenting? Result…kids asleep…quick shower and shave and I slipped into bed…
The LELO Sona Cruise 2 is designed for clitoral stimulation. Apparently most women fall into one of 2 camps – internal stimulation or external – I seem to fall into both so was excited to experiment with something so 'concentrated' on external stimulation. Its second feature is it uses SenSonic technology to deliver simulation without direct contact. What is this 'without direct contact'? Why would you not want contact? Does it whisper sweet nothings to my vulva and try and arouse it? 
Heck no…let me tell whoever SenSonic is is a legend and should get a knighthood. You can straight away feel the 'vibes' when you turn it on and hold it just hovering above you. I lay for a few seconds sensing the vibes and debated whether I use the 'pulses' alone and see whether it's possible to orgasm without any physical contact at all. But I got impatient…I pushed it against me and sped through the 12 different intensity settings as fast as Trump fires through a press conference. Having hit 12 and nearly flown off the bed I soon settled into the middle zone, I want to say 6 but in those few minutes of ecstasy, I really can't remember accurately. It's 'up' and 'down' setting is as simple as that – up and down you go with the intensity, pressing firmly against you with the addition of what I can only describe as a 'nodule' that can sit just inside you as an added layer of pleasure. 
Its marketing promises to redefine your orgasm sending sonic waves to your clitoris…it does this and more…to be brutally honest the little nodule was probably more handy as a grip than actual stimulation and I found the size of it a little unnecessary but then I guess it must be packed in quite some tech in there so we'll let it off. I've scheduled in my next appointment with my LELO Sona Cruise 2 to test whether the sonic waves really do work without direct contact – check me out with my foray into the world of 'tantra'.  It's also fully waterproof as an added bonus so my next step is to be brave enough to use it in the bath without fear of electrocuting myself…
Kitten E – 23-year-old 'on a mission of sex toy exploration (Basically Christopher Columbus)
What do I think of the Lelo Sona Cruise 2? Even writing this I'm not sure… I think I'll break it down into what I liked and then what I wasn't sure on, then maybe at the end, as if by magic, we'll arrive at a conclusion.
Things I liked. The design and tech behind the Lelo Sona Cruise 2 are clearly groundbreaking. As we mentioned in our previous Lelo Soraya Review Lelo are big players in the game when it comes to innovation in the sex tech world. The design is sleek and beautiful and is worlds away from the old school chunky toys we used to see at the back of Ann Summers. The technology in the Lelo Sona Cruise 2 is called SenSonic and it's basically what I can only describe as a suction/pulsing movement. You press it on your clit and it's a sensation like no other. The whole idea behind the SenSonic technology is that it stimulates the whole clitoris, not just the bit on the surface. So when you do orgasm it's way more intense than normal.
When using this toy I definitely recommend either starting on a lower setting or not placing it directly on the clit straight away. I made that mistake and it was just too much. I started low and worked my way up. When on the highest setting I found a very strong sensation that I needed to pee. Now, I know what you're all thinking, this girl has just had her first squirting experience, congrats… make way Lola Jean! It wasn't. It literally made me pee. It didn't feel like a gush of relief had left my body or some amazing sensation, it was literally pee. Honestly, if you could have seen my google searches after I finished masturbating, it was wild. So I either have a weak pelvic floor (Currently on an intense Kegal ball workout plan for this lol) or because of the sensations, the muscles in my bladder were spasming causing a little bit of pee to come out. Now I'm no doctor but if I did squirt it was very underwhelming. If anyone knows what it was, or had a similar experience please come and find me on the new Killing Kittens Platform (KittenE).
Let me tell you about the orgasm though. There is no doubt that it was more intense, my whole body shook and I remember lying there for about 5 minutes after not knowing what to do with myself. It was amazing and probably the most intense orgasm I've had but I just found it difficult to get there.
To conclude (I felt the formality of a Uni essay was needed here for my groundbreaking revelations). To conclude, I'm still not sure how much I liked this toy. Yes, the orgasm was amazing but I don't find myself reaching for it. I haven't given up on her yet though and I think it's just going to get some getting used to. I would say though, if you're a fan of the wand or more direct and hard stimulation then I'm sure you'll get along just fine!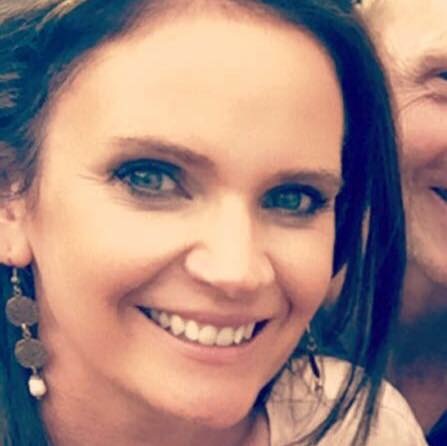 I am Georgie, Director of customer Services at Killing Kittens, first point of contact for our 100,000 members, problem solver, occasional writer of bits and bobs. Lover of wellington boots, mummy to 2 amazing little people.