"Margarita Day!!  Why wouldn't we celebrate such an iconic & delicious drink?
This simple concoction at its absolute foundations contains just three ingredients; #Tequila, Lime juice & Orange Liqueur. But over the years 100s of variations have been made. 
The origins of the #Margarita, like many #cocktails, are the centre of much debate. It's almost impossible to pinpoint the exact person or place of the cocktail. But one thing for certain the Margarita was first written down in 1953 in Esquire Magazine. 
what is a Margarita?.. Though it may surprise, those frozen, slushy machine Marg's are a much closer relation to original Margaritas than many of the Crisp, shake, strained, up, cocktails served in bars today. The first reference to the margarita in Esquire, referenced the drink to being served over shaved ice. We can assume the Margarita had been around for some time before being written up in a magazine, but long before this Tequila cocktails first appeared on the scene in a 1930 book by G. F. Steele."
Recipe.
In the Infamous "Cafe Royal" Cocktail Book 1937 there's a recipe thats all too familiar;
PICADOR 
1/4 Lime or Lemon
1/4 #Cointreau
1/2 Tequila
Method.
The Picador is served up, simply shaken and strained. Personally, I believe this is the original "Margarita", and where ever the name, of which there are many stories, Margarita came from It ended up being the name that stuck. What we know for sure is if you drink it Picador style or on the Rocks, its a fantastic and refreshing #tipple.
Making Margaritas; I think the two definitive styles are the Picador Style, served up or on rocks & the Tommys, You then have an array of different ones and 100s of possibilities to tweak and change to suit you.
Salt or Not – my advice to you, definitely add a small pinch of salt to the drink. It balances and amplifies all the flavours, especially the sweet and sour. If you decide on the salt rim as well, then only cover half the rim.
Use quality products – this really makes the difference. If you saw my Sunday Brunch clip I made a blue margarita (Its BLUE!) that doesn't mean that I had to use shoddy 1980s throw back ingredients. I was still able to make the drink with quality product.
The colder the drink, the more sugar it needs – The sugar helps bolden the flavour of the lime and the Tequila. If the drink is frozen, the sugar content in the Orange liqueur isn't quite enough and you end up with a flat drink. Simply add a spoon of sugar or two of sugar syrup.
Heres a couple of extra recipes for you to try.
BLUE DAISY 
20ml Lime
20ml Cointreau
40ml Tequila
10ml Sugar Syrup
Blend, serve up or rocks
SPLIT BASE
20ml Lime
2.5ml Cointreau
7.5ml Agave
35ml Tequila
5ml Mezcal
Pinch smoked salt
Shake, strain over rocks (yes I made it more complicated, but it really is Yummy!)
WHAT?
Choosing the right Tequila; This is a key part of making a great drink. There are loads of amazing brands out there and a few awful ones. I thought I'd share some of my faves that are simple to get hold of.
Remember there are Three core styles of Tequila; Blanco, Reposado, Anejo.
Blanco is unaged
Reposado is 2 months – 12 months on wood
Anejo is 1 year – 3 years on wood
With your Margaritas I recommend Blanco, but if you do fancy a slightly richer flavour then try using a Reposado.
Where.
Lastly, if your looking for bars I recommend:
Naughty Cubby Hole  – FAM bar, London – https://fam.bar
Filthy Party                              – Tommys, USA – http://www.tommystequila.com
And in the great words of Terrorvision
" TEQUILA! it makes me Happy"
Carl Anthony Brown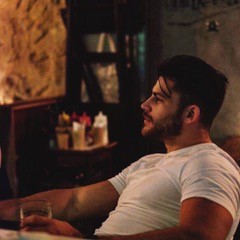 I'm always creating new drinks or reinventing old ones. My website is www.atlondoncarl.com or Instagram is @london_carl feel free to ask me any questions if you ever get stuck or if you want something special for a party.
Keep safe all & party hard
Hello, I am Kitten T the Editor of #itsakittensworld, passionate about sexual liberation and anything which encourages female sexual empowerment. I Love horses! You can follow me on Twitter for my latest views on the world of KK