I'm not one to usually review Sex Toys, but when Mystery Vibe approached me about the Crescendo, I was intrigued and had heard so many good things that I thought, why not?
However, me being me, to just play and review it, is just too boring, so I thought id spice it up Kitten style! I apologise to my friends involved now, as when you read this, you will realise exactly how busy I was at our dinner date, but its all in the name of research, so I'm sure you'll understand.
The Mystery Vibe Crescendo is in simple terms a vibrator that connects to an app, but it is so much more than that! So obviously, what else is there to do, than to host a dinner party with your good, friends, excuse yourself for an ultra-important interview, that hopefully won't take too long and leave the app open and the controls in the hands of your partner!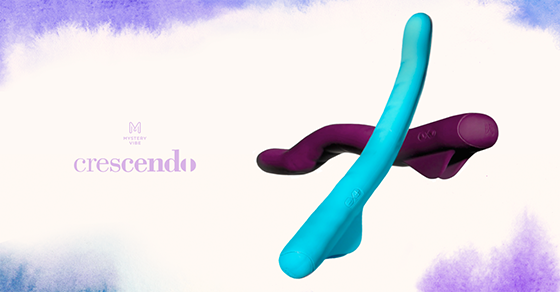 So back to the beginning, when this little toy arrived, it was like receiving the latest phone, the packaging was pure luxury, a gorgeous magnetic box and stunning quilted storage bag with satin ties. Inside the box, I found an envelope with the words 'A new world of pleasure awaits you.' This contained a small cardboard leaflet with product information and diagrams written inside. I felt like I had joined a secret organisation. The sophisticated little charging pad can take a few minutes to work out, but once you do, its very simple. I choose the Blue Crescendo, and what a blue it is, bright, bendable and looking to please, it also comes in a sultry deep purple.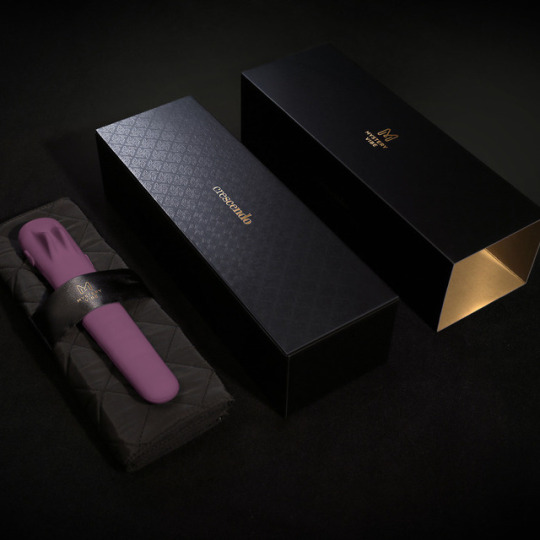 The Mystery Vibe Crescendo is made from a gorgeously soft premium matte silicone which feels effortlessly smooth and luxurious. It is odourless, latex free, phthalate free, hypoallergenic and completely body-safe. Crescendo is super soft, with a slight squish. The MysteryVibe Crescendo houses six motors! Two high powered motors, one either end and four medium intensity motors down the middle of the shaft.
The great thing about the Crescendo is its flexibility. It bends to the shape you want. It can be bent, manoeuvred and manipulated into countless different positions, which means that it should never get boring, so you can find that perfect shape just for you, to hit all the right bits! This can take a bit of practice, but surely, that's all part of the fun!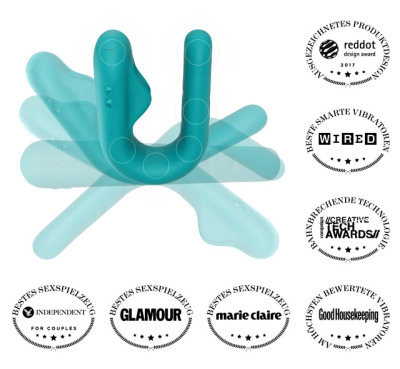 The app can be downloaded from the App Store or Google Play Store, so is suitable for Apple or Android users. Once the App has been downloaded, you turn your Bluetooth on, start-up the Crescendo and wait for the devices to automatically connect. simple! On the app are the settings already stored on the vibrator, and some added ones. You can also change around the pre-set ones to ones you prefer on the app, or custom make your own settings. It is very simple to use and it can be used as a remote control to change the patterns, You can choose the settings, or as I did leave your partner the controls.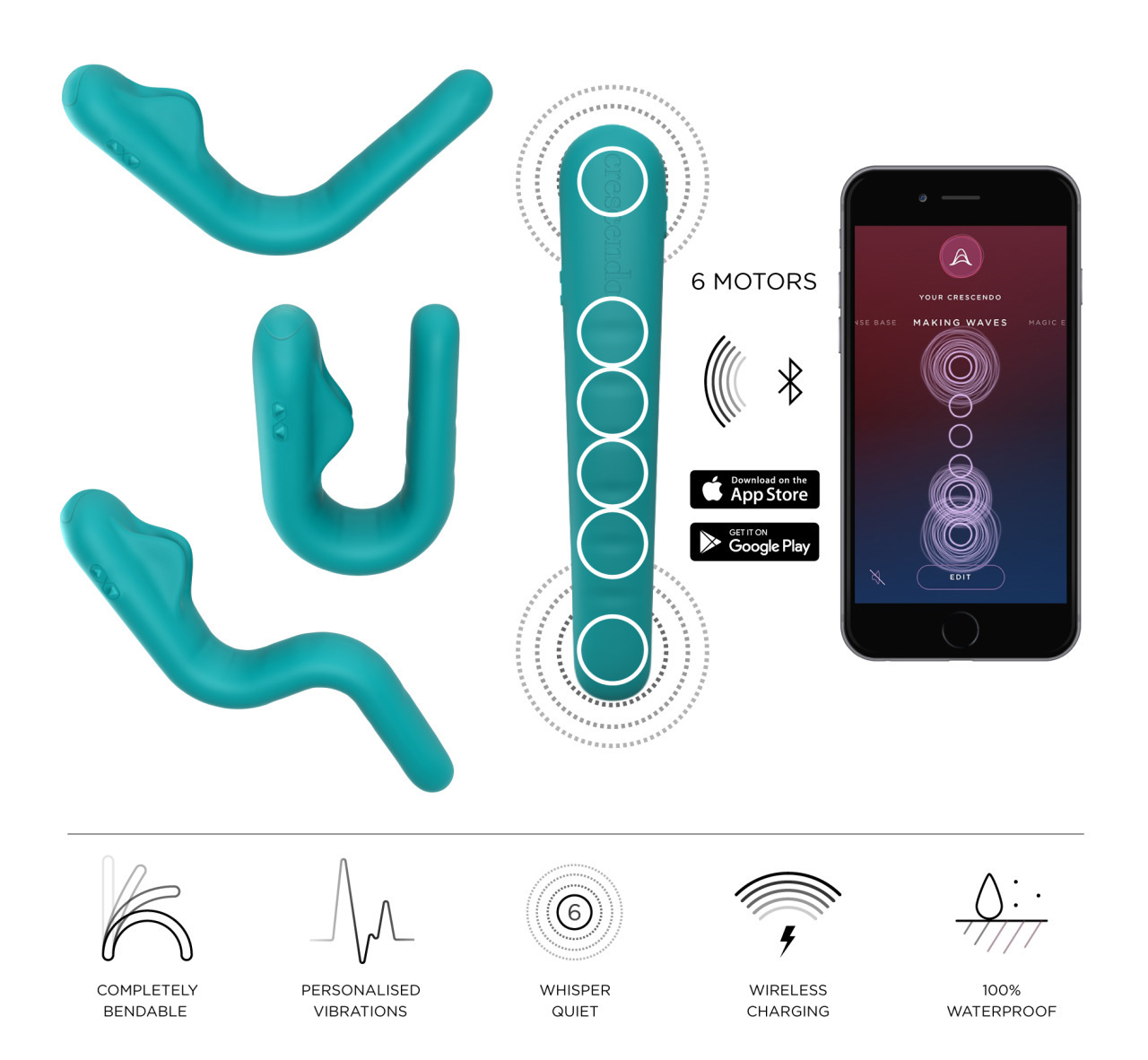 So back to dinner, excuses made, I make my way upstairs. Take my beautiful little Crescendo in hand, bend to the shape that works best for me (this is the U shape) and let my partner loose with the controls. I know which ones I would have chosen, but to have someone else make the decision for me, just added to the excitement. Crescendo is a powerful friend, the vibrations came, changing constantly, hearing the chatter and laughter from downstairs just added to the suspense,  with my partner teasing and taunting me, changing the pattern every time I was getting close to orgasm. The excitement got too much as I exploded into a super intense orgasm. My time with my lovely Crescendo was over. I went back to join my guests, slightly flushed but with a big smile on my face, and a very frustrated partner.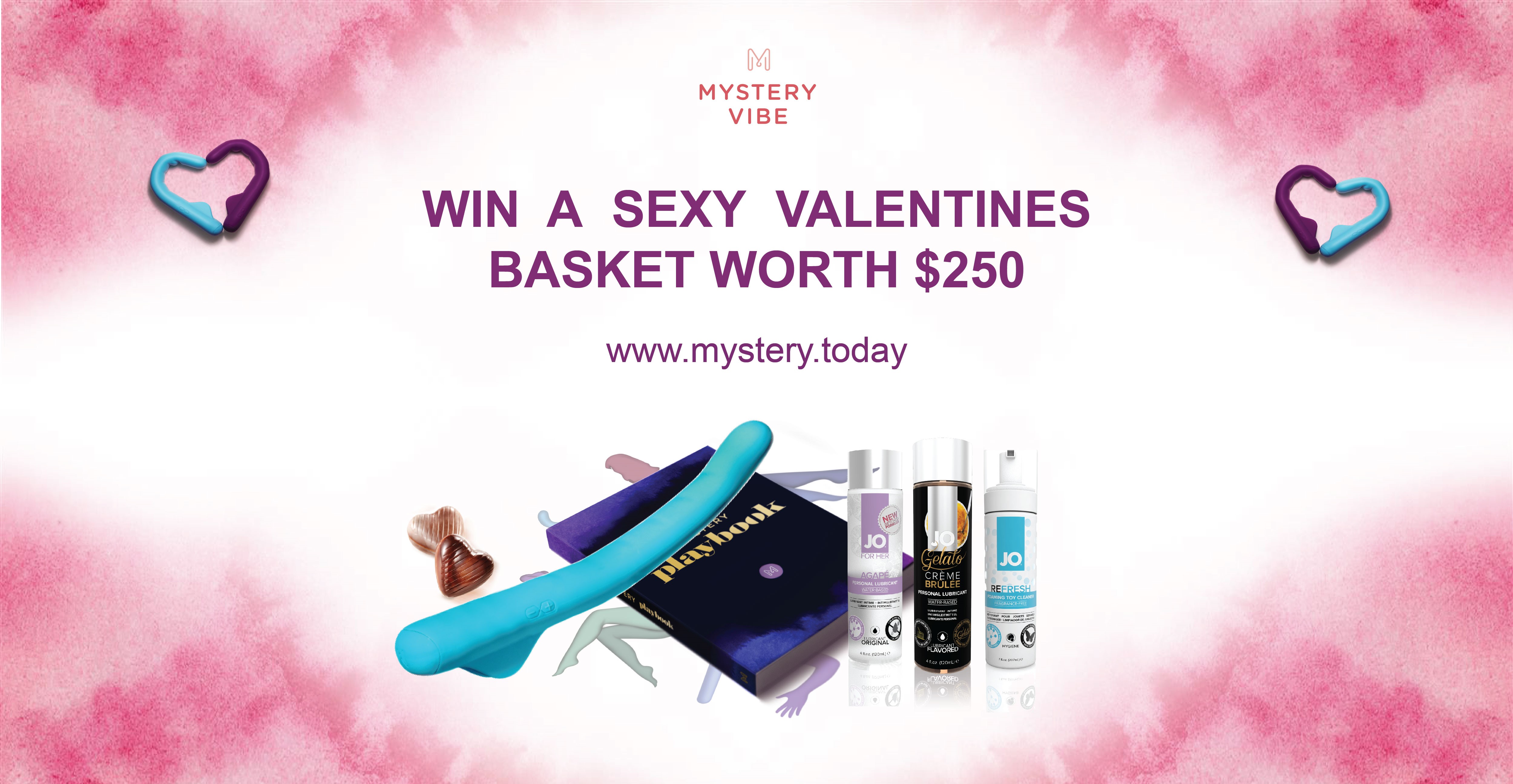 Hello, I am Kitten T the Editor of #itsakittensworld, passionate about sexual liberation and anything which encourages female sexual empowerment. I Love horses! You can follow me on Twitter for my latest views on the world of KK