Killing Kittens is a lot more than just sex parties. The stories of some of our Kittens, overcoming their past experiences are truly inspiring to us, and encourage us to keep empowering and liberating women in a safe environment as best as we can. Many women's stories consist of forms of sexual abuse and how KK helps them to own it, and regain  a healthy sexual appetite. For other women, this can be such a challenging time, so we would like to put our hands together and show much love for Nienke Sexual Healing Project.
The glorious people behind this project state that many people who are dealing with pain, shame and frustration during sex seek help from a Doctor, who then provides assistance in a very clinical way. While this may work for some, others never fully recover, so their research and four carefully designed products were made to ensure they "can be used outside the clinical environment". It aims to provide your body with signs and signals of pleasure, security and comfort, which, after a traumatic experience, your body may no longer recognise.
Nienke worked with medical experts and women in recovery to develop a set of therapy tools which invite users to discover their own sexual pleasure.
The objects encourage women to explore what feels good to them, which in turn, relieves fear and pain, and help them regain a sense of security about their bodies.
Mirror
This handheld mirror helps you to get to know your body, and also reflects in the dark, so you can discover your body in a non-confronting way. This is based on the research that regularly looking at your vulva will increase your body positivity.
She made the mirror in such a way that it only shows exactly what you hold in front of it, allowing users to take their time and slowly start exploring their own bodies.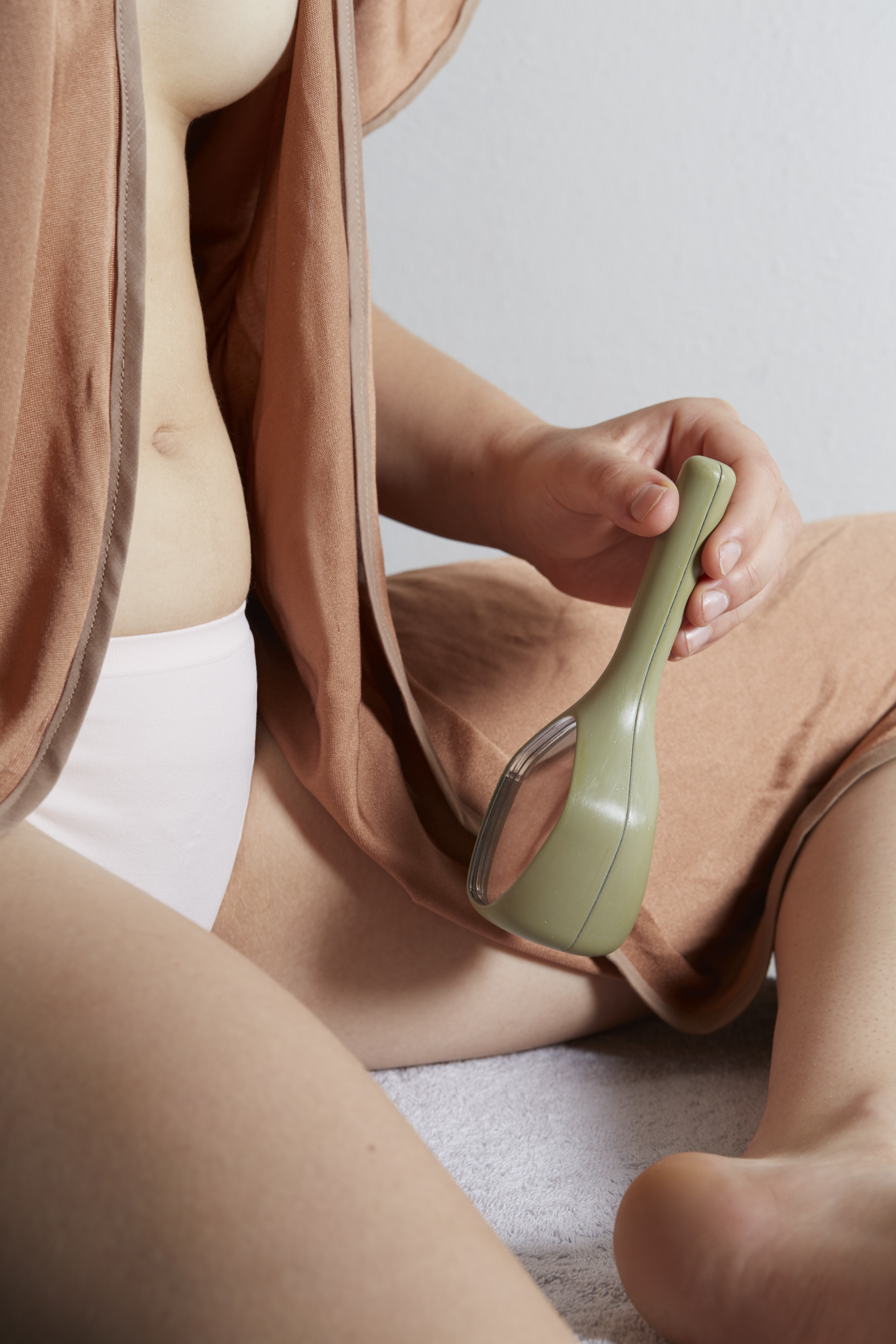 Brush
The Brush Serves to get used to touch. As a step in between direct skin contact, it helps to tickle yourself, but also as a search for what arouses you. The brush is made from horsehair, which is meant to help users become comfortable with being touched again. It also enables them to invite their partner to the healing process. Helder designed the brush knowing that trauma can be really difficult to talk about, so by giving someone an object and making them part of the therapy, it can open the doors for conversation.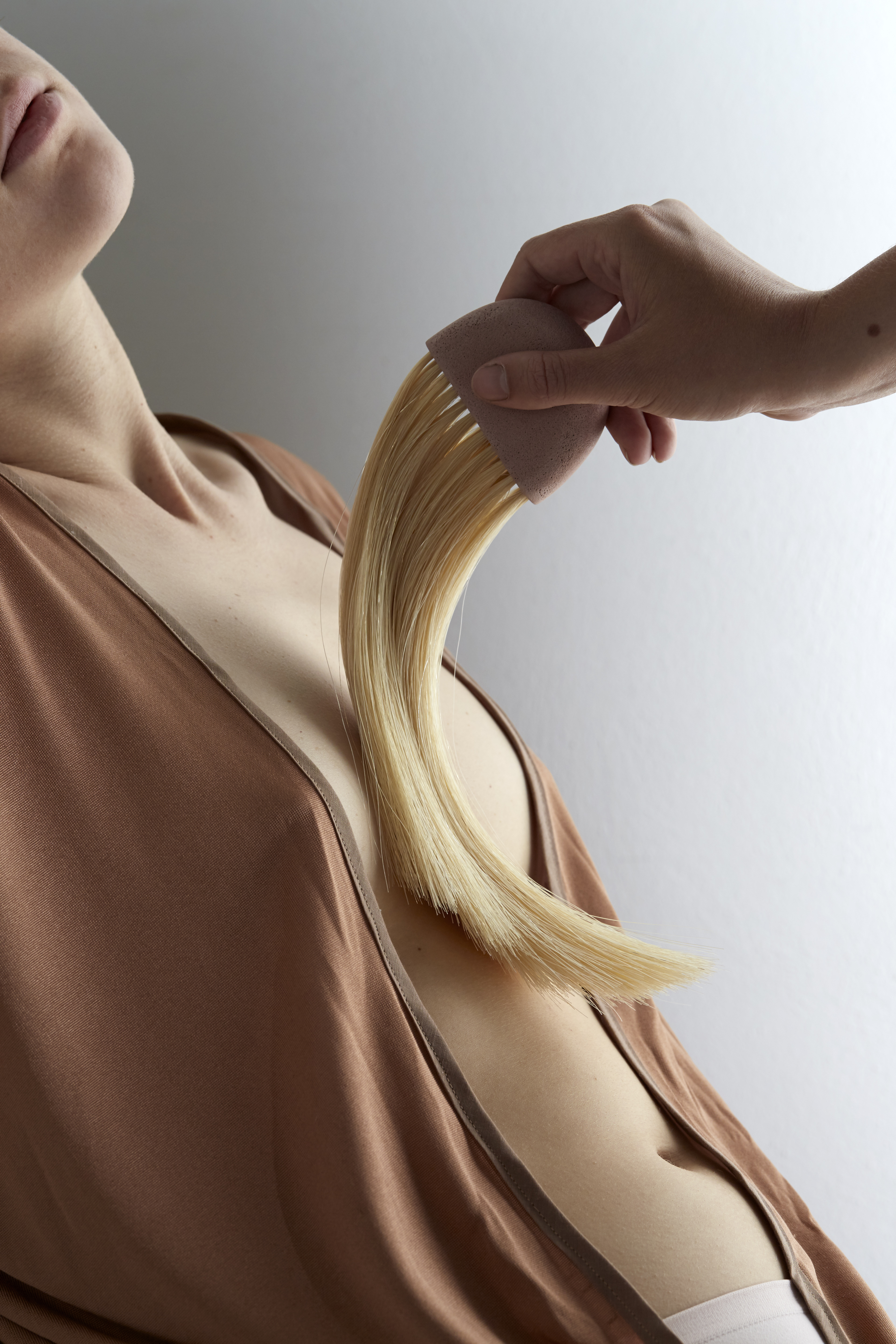 Pelvic Sensor
The 'Pelvic sensor' helps you to understand what happens in the pelvic floor and how you can relax enough in an 'intimate' situation to experience it with pleasure.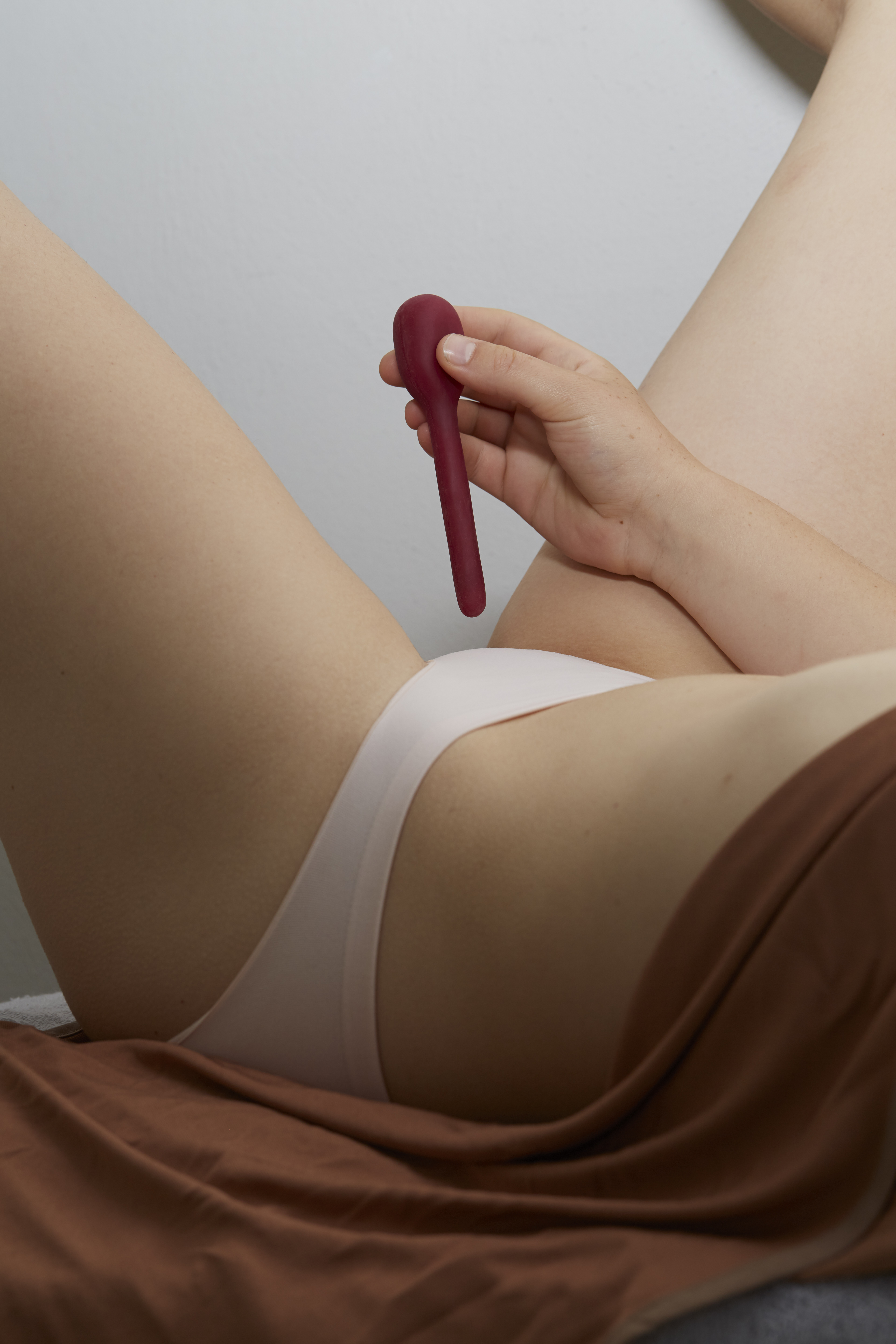 The Stone
This works as a breathing sensor to guide you in the relaxing process. With a simple form of bio-feedback, the object communicates when you respond with tension and helps you to get back at ease, which is very important during sex. This object is a non-invasive way of measuring the tension in your abdomen, which helps you control your pelvic muscles as well.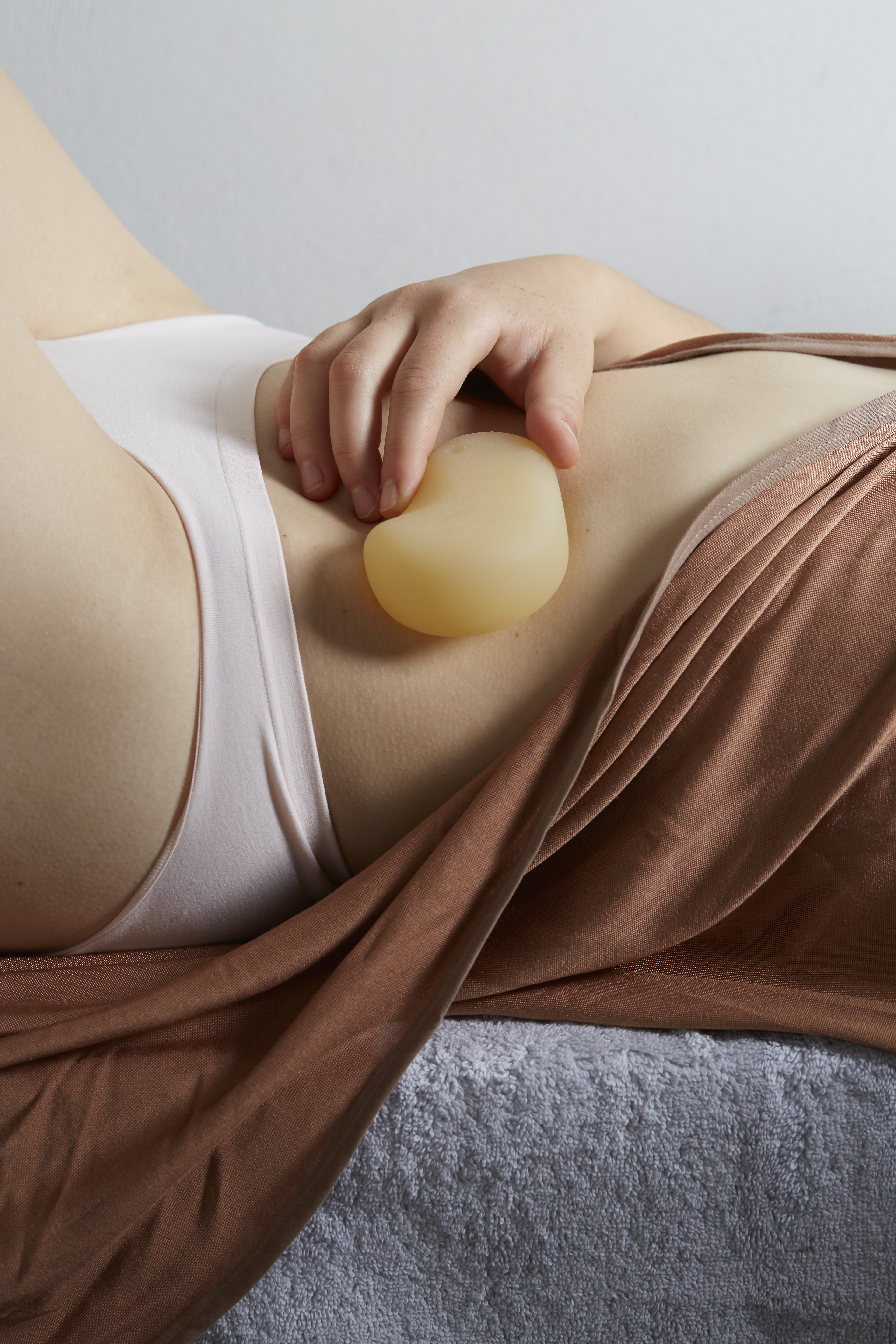 The final object is a kimono made of silk jersey, which emphasises the need to feel warm and relaxed in the bedroom.
Fundraising
Nienke are currently fundraising to make new prototypes with special sensors, so they can continue their research. The money would be used for an amazingly personal project which specialises in women who have been through difficult sexual traumas which then lead to frustration, pain, and shame during sex. This project is currently asking for donations in order to change women's lives. Sexuality is something that should never be stolen for anyone – be that from another person or through a physical disfunction. As a result, this brilliant team is working as hard as they can to give these waves of pleasure back.
Donations have been made globally over the past year, and there has been a massive wave of positive responses to the cause. Women who have been through trauma, as well as people who work within sexual health, have been donating generously due to their message that there needs to be a variety of ways that this is handled.
Maria, who is part of the Nienke team, states that "what I recognize in this research is that, from my own experience, what you've been through can have consequences, but you don't have to get stuck in it." That's girl power in it's bravest and purest form. We at KK are fully supportive of everyone's sexual journey. With some darkness comes the light, and you don't get much lighter than the Nienke Project. See their website for additional information and their donation details: https://www.sexualhealingproject.com/
Thank you for being a part of something that is truly magical and giving back what so many women take for granted.
Hello, I am Kitten T the Editor of #itsakittensworld, passionate about sexual liberation and anything which encourages female sexual empowerment. I Love horses! You can follow me on Twitter for my latest views on the world of KK