Killing Kittens are delighted as always to have the hottest award winning Cocktail Master around,  Carl Anthony Brown! Carl has designed for us, our very own KK KoKKtail to help beat those January blues.
Happy New Year …..  I hope all you Beautiful Kittens & Toms had a fun-filled filthy Christmas and a Naughty New Year. Everyones back at work now and waiting for weekends when we can dress up or is that undress, and have some fun.
Detox Kittens Martini
This can be naughty or nice… you choose.
5ml Ginger Juice.
1.2ml Saline Solution
10ml Agave
7.5ml lime
7.5ml lemon
*40ml Green Juice
*40ml Colombo Gin
*Green Juice – innocent green juice is always a good choice but if you fancy making your own and have a juicer use.
1/4 Avocado
1 g spinach
30ml apple
4ml ginger
10ml celery
15ml cucumber
8ml rind of a watermelon
*Colombo Gin, if you are going for dry January, add a small pinch of cayenne pepper and 40ml flat tonic water this will give the drink a kick like the real thing but totally Alcohol-Free.
Add all ingredients to a glass jug or mixing glass. Add ice and stir.  If you want to make a few just multiply the ingredients and serve as a sharer.
Carl Anthony Brown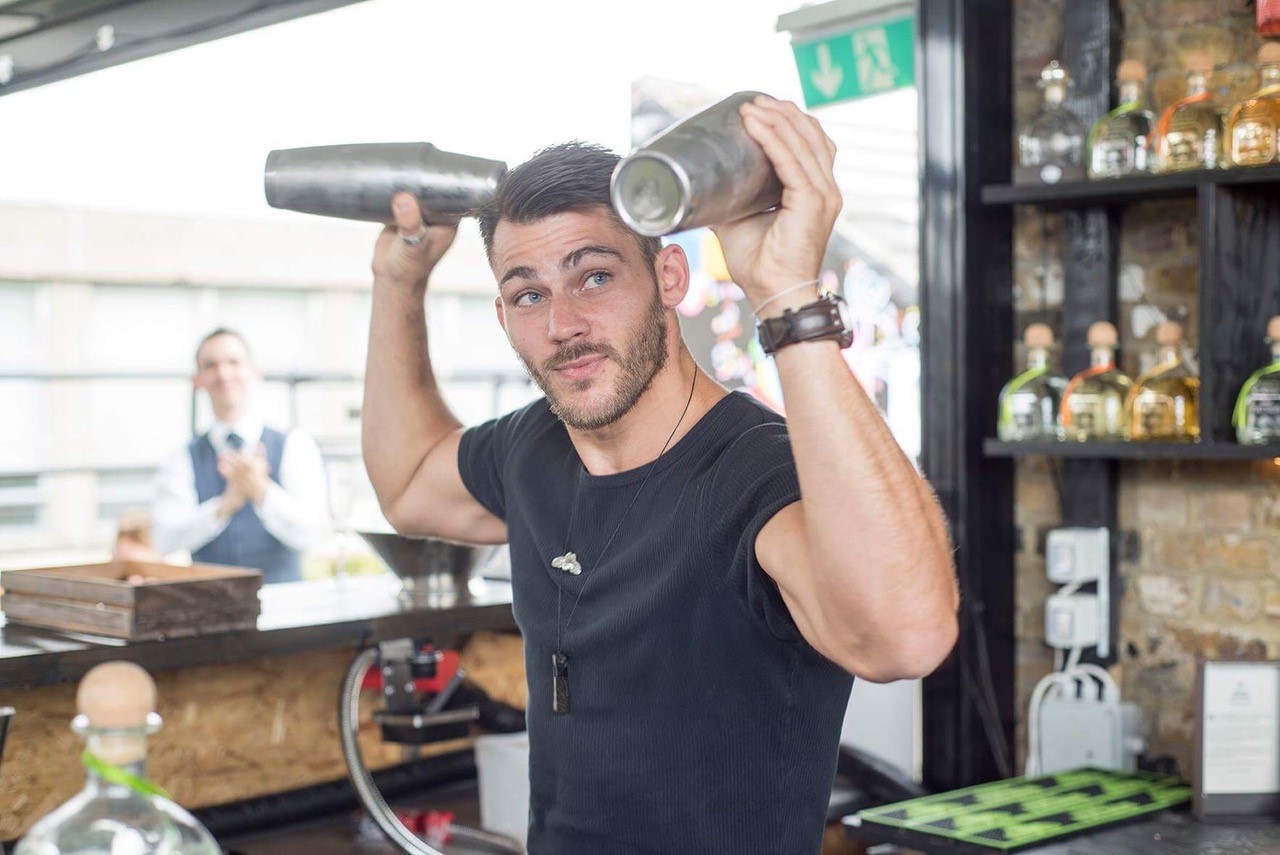 Carl has years and vast experience in Bar Developing. A previous winner of Young British Foodie of the year & drinks list of the year- and the resident Drinks Guy at a top London bar & Restaurant. Carl makes regular press and TV appearances including C4 Sunday Brunch, where he got all the ladies watching in a bit of frenzy!
I'm sure we all made some resolutions and have totally broken them by now so here's some more way to break them…. 
Drinking this January… 
Naughty Cubby Hole
– Bar Swift (Downstairs) 12 Old Compton St, Soho, London W1D 4TQ … Make sure you have an Award winning Irish coffee.
Filthy Party – El Cameon
http://elcamion.co.uk .. Go hard or go home 🙂
Gin
– Colombo https://www.amazon.co.uk/Colombo-London-Dry-Gin-70/dp/B010MD8TM0/ref=sr_1_1_a_it?ie=UTF8&qid=1512737027&sr=8-1&keywords=colombo+gin
Something Interesting
– Seedlip   https://www.seedlipdrinks.com   (for those not drinking)
Hello, I am Kitten T the Editor of #itsakittensworld, passionate about sexual liberation and anything which encourages female sexual empowerment. I Love horses! You can follow me on Twitter for my latest views on the world of KK