If you're the nude selfie type of guy or gal then – hoorah! – the new TrickPics app from Pornhub is pitched as the 'Snapchat for nudes'. Why? Because it censors your nude selfies in a fairly ridiculous way. How about a lightsaber to cover your hard-on? Or door knockers for your nipples?
Waz a sticker over your bits!
'Instead of awkwardly trying to cover your nips/vulva/peen with household objects or your hands (so bloody hard),' writes Cosmopolitan, 'the app lets you waz a sticker over the parts you don't want to expose.'
The app also came up with equally ridiculous monikers for its many options like 'Hand Solo', 'D-Moji', 'Dickin-a-box', 'Knock Knockers', 'Instaclam', 'Midnight Snack' and 'My Precious'.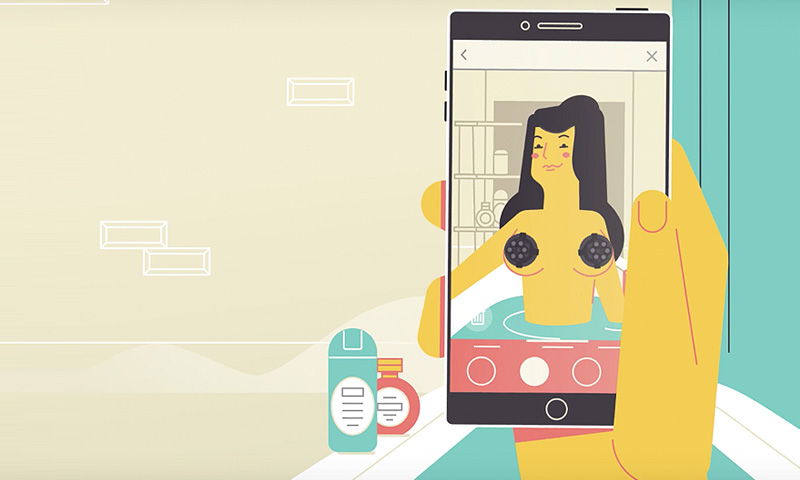 'Selfies have become a popular form of self-expression [in] today's society. They are essentially the self-portrait of the digital age, capturing individuals in all their glory,' Pornhub Vice President Corey Price said in a statement. 'Our fans can now share sexy pics with a twist, in a fun way that evokes their creativity.'
You heard the man: go forth and create.
Hello, I am Kitten T the Editor of #itsakittensworld, passionate about sexual liberation and anything which encourages female sexual empowerment. I Love horses! You can follow me on Twitter for my latest views on the world of KK