How many of you have looked at your vulva in front of a mirror in the last 6 months?
I have no idea what the response will be for that question but personally I have NEVER looked at my vulva full stop.
Growing up I was very self-conscious. The only benchmark I had for what a vulva was meant to look like was porn and we all know the pornstar vagina is very different from the norm. I remember seeing my friends once when she got changed for swimming and thinking, Christ, that doesn't look anything like mine. Does that mean she's weird or am I?
As I got older I started to come across Instagram accounts and experts who were talking about vulva diversity. Watching the show Naked Attraction I was mind blown that I hadn't realised vulva diversity was a thing before. I felt like a shit woman for not knowing.
Fast forward to where we are now. I'm relatively well versed on vulva diversity and am following countless Instagram accounts celebrating them in all their glory. I came across a company called PUSSYPOTS during my daily Instagram stalking session and I was fascinated. I reached out to the founder and told her that I know our KK members will love this so can we do a review? She was keen to collaborate so she went through the process and what happens. If you want to read more about PUSSYPOTS and why Meriam set up the company you can read about it here.
Ok so for the actual process.
Meredith explains that before we start the process she needs me to sign a consent form. This just means that I'm allowing her to be sent a picture of my vulva via WhatsApp. The picture will be deleted after the commission is complete and she asks if I'm ok for her to anonymously post my PUSSYPOT on her Instagram. ID and proof of age is also needed. All fine by me. Signed.
Now we move onto the picture. Let me tell you. I went through a process to get this. It sounds simple but for someone who's never looked at their fanny in the mirror, let alone taken a picture of it (with the flash on AND on an iPhone 11 camera might I add) it was a completely new experience. So there I was, legs parted, freshly shaved (I also thought this would make a difference… I didn't want Meredith to have to look at months of no waxing!) looking into the mirror taking photos of my vulva. I took a total of 34 pictures and still wasn't happy. I wasn't happy with how it looked, I played around tucking this bit here and that bit there and then thought, stop! This is the whole friggen point PUSSYPOTS is trying to make. I needed to accept my vulva and not try and manipulate it to look like a pornstar's. Once I got out of that mindset the next photo I took was the one that I sent.
Sending the photo
I did this on Sunday evening and all I could think of in my head is I need to send another woman a picture of my vulva – on whatsapp. What's the etiquette for this sort of thing? Do I go straight in with the pic? Do I do a countdown? Do I send a 10-minute warning? WHAT DO I DO? All I kept thinking about was her sat having Sunday roast with the fam and all of a sudden my fanny pops up on her screen. I decided to go with the warning, it felt polite and British. I explained in the Whatsapp message how I found the process and how I've spent the last 10 minutes zooming in and looking at my vulva (Thanks to the HD Iphone 11 Camera… I saw A LOT!). She replied saying she had a very similar experience when she did it for the first time and to send the image when I was ready. Ok, I got her consent, I was much more relaxed. I sent the photo, immediately locked my phone and went to make a cup of tea as if I was worried her response would be: OMG hun, you should get that checked out? OR Oh WOW with the grimacing emoji. Obviously I was being over dramatic but it was a new experience for me so I'm allowed to be. FYI, all she replied with was: That's perfect, thank you very much! Process over, now I just had to wait.
I will add a side note just as a warning. I have Whatsapp on my mac that I use for work. I might have accidentally clicked on Meredith's name and my vulva may or may not have taken up the whole of the screen in the office. Luckily it was a quiet day and the only person behind me was our Finance Director who was too focused on her work to see.
Receiving the pot
It took about a month to come and honestly I thought about it a lot. I was thinking about where I was going to put it, what I was going to put in it, should I gift it to my boyfriend as a reminder that my vulva is a precious flower that he should feel honoured to be near? (Can you tell this experience was very empowering for me…?)
I got the pot. And I have to say it was packaged b-e-a-utifuly! I love the PUSSYPOTS branding (Check out their Instagram). I looked at the pot and was firstly amazed at the detail Meredith put in there and how talented she is for doing it but I also thought, Daym girl, that vagina is a work of art. It looked so cute and artistic and I LOVED it. I compared it to the photo I sent and it was spot on. Why did I hate the photo but love the pot? I wasn't really sure who to show the pot too, after all it's still my vulva and not something I want to parade around. I live with my two straight guy best friends who I love dearly but I think showing them a bowl of my fanny might be a step too far. So I sent a pic to my boyfriend who said: Ha, you're so weird but I'd eat my cereal out of it. oioi. I then showed my friend Sax who gave me all the praise I deserved. She said that my vulva was so high fashioned she could see it in Vogue and to be honest that was the biggest compliment anyone could have given me. 
In case you're wondering, my PUSSYPOT is sitting on my bedside table and being used as a holder for my everyday jewellery. She looks very lovely but is in a place where I see and use her every day.
What I learnt 
I learnt a few things. Firstly, I shouldn't be conscious of what my vulva looks like. Everyones' vulva looks different and that's totally ok. I also learnt that SO many women feel the same and we don't talk about it. When I showed it to my friend it sparked a whole chat on our Vulvas and it was so refreshing.
I also learnt that my fanny was nice enough to be featured in Vogue which tbh is my biggest takeaway from this whole experience.
So thank you so much PUSSYPOTS for letting me do this and I recommend it so much! Give it as a gift for your loved one, they'd love it. But even if you don't want a PUSSYPOT, I really recommend sitting in front of the mirror and looking at your vulva. Sounds weird but it's amazing..!
Here's to all the fannys in all their glory.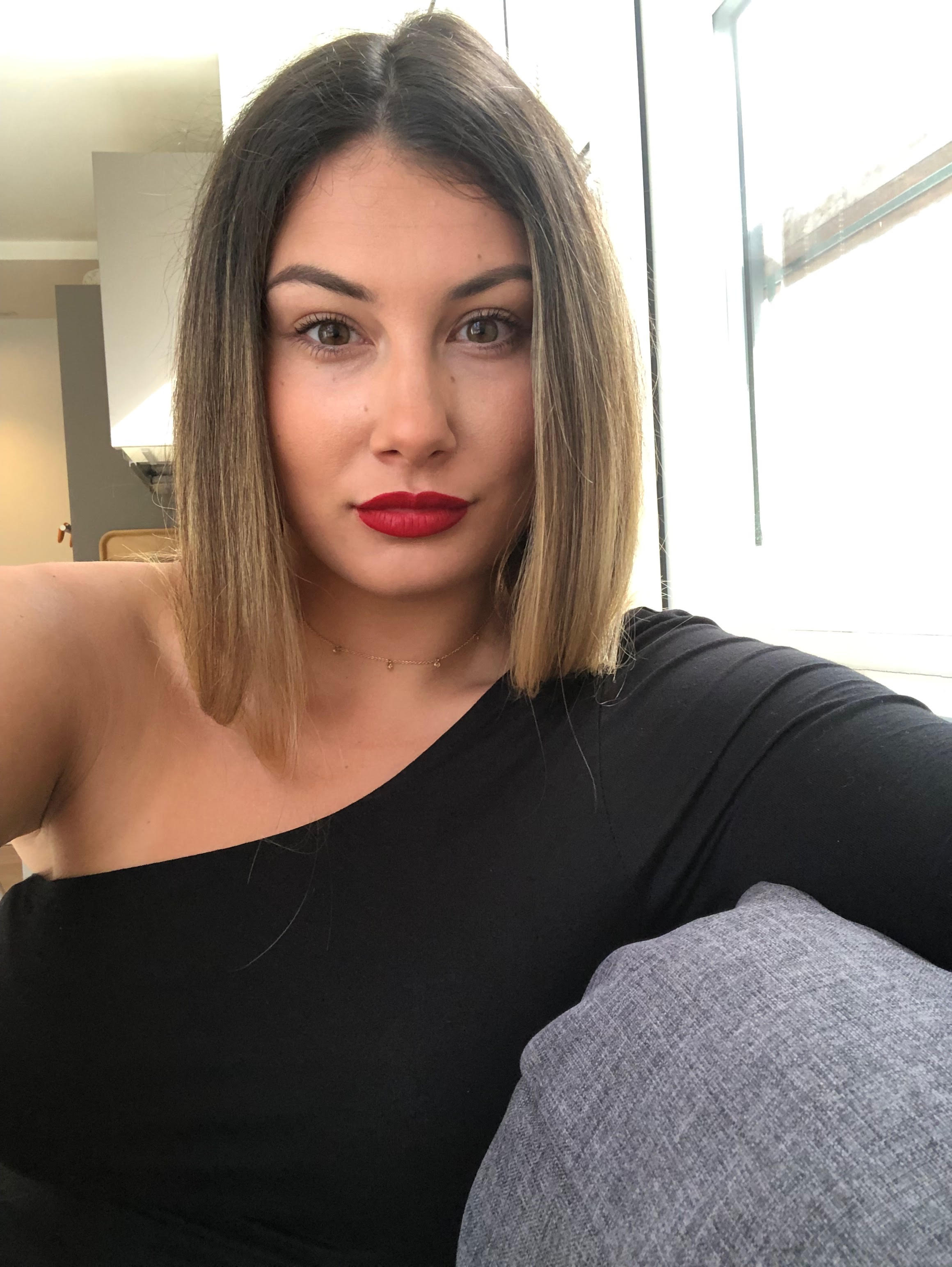 Hello, I'm Kitten E, Editor of the KK blog and Social and Content Manager for the Group. I'm passionate about educating people about sex in order to remove stigmas and judgment. Want to write for KK? Drop us an email