Sex Positions You Can Improve With A Toy.
Many live under the false impression that sex toys are only good for masturbating. This couldn't be further from the truth. Others will use them with a partner, but will put them to one side once intercourse begins. These poor souls are missing out on all the fun they could be having when incorporating vibrators, dildos and everything in between into their next love-making sesh!
There are different toys that will work better in different positions, but ultimately, it just takes a little experimentation to discover what works best for you and your partner. The sexperts over at Satisfied Box, a new subscription service that supply a range of different toys and sexual gifts every month, have provided their insight on how to combine your sex toys with your sex life.
Things To Consider
When it comes to bringing sex toys into the bedroom, it's important to find the balance between the logistics that are worth considering and the discoveries that are best left in the hands of experimentation. Whilst experimentation is key to discovering what works best for you and your partner, it's fair to say that there are some positions that are simply unaccomodating to the inclusion of sex toys. If you're trying to bring a dildo into the mix, for example, it will be more difficult to find space for it during penetrative missionary.
That being said, there are countless sex toy-friendly positions worth exploring with your partner. No matter how great your average sex sessions may be, stimulating all the sensitive spots that would help your orgasm reach it's ultimate peak is arguably impossible without the help of a cheeky toy or three. Doing a little research into what toys and positions work best is advisable, or alternatively, you could just keep reading!
Switching Up Your Missionary
We maintain that the previously mentioned missionary and dildo combination is a no-go, but that's not to say there's nothing you can do to make good old-fashioned missionary a little more exciting. The inclusion of what many would consider to be their first sex toy – the humble pillow – plays an important role in spicing up this basic position. Lying down with the pillow under your back will provide the elevation you need to comfortably experiment with toys during sex.
You can alter the angle further by bending your legs upwards towards your chest. This way, your partner will be able to approach you on their knees and will have all the space they need to introduce a toy into the mix – a clitoral vibrator, for example; or perhaps a vibrating cock ring with a protuberance at the top to stimulate the clitoris. This position, complete with elevated legs, will allow for deep penetration, making this kind of cock ring a great inclusion for the both of you.
Sexy Spooning
Spooning sex is an invitingly intimate position. The sensuality of the spoon leaves all of your most sensitive spots readily available to be stroked, rubbed, caressed, licked, bitten, even pinched. This, in turn, makes it one of the best positions to improve with a sex toy. Any kind of vibrator would be worth introducing. This could be utilized by the spooner to stimulate their partner's clitoris, or even to send ripples of pleasure through their partner's body by tracing it over their nipples. Alternatively, the spoonee could use a vibrator to massage the anus of their partner, with a quick reach around. This position invites intimacy and experimentation – get creative with it.
Doggy Style
Presenting yourself in the doggy style position is undoubtedly going to drive your partner mad with lust. That's just a fact. It's not hard to imagine all the ways this position lends itself to sex toy play. Whilst you're being penetrated from behind, stimulate your clitoris with your vibrator of choice. You could even – if you think you have the balance to pull it off – straighten up whilst staying on your knees, leaning back into your partner for support, and let your partner take charge of the vibrator. This leaves you to revel in the intense pleasure you will be feeling, and also allows for some passionate kissing, which would usually be unavailable to you during bog standard doggy style.
It also goes without saying (but we'll say it anyway) that doggy style is perhaps the most obvious position in which to utilise a butt plug, or some other kind of anal toy. With your posterior putting on such an inviting display, you can't blame your partner for wanting to put it to good use.
Cowgirl (Reverse Or Otherwise)
Two of the most iconic positions you can think of are both more than compatible with some sex toy experimentation. That's right, cowgirl and reverse cowgirl both welcome the inclusion of a toy, and are a good place to revisit the vibrating cock ring. Either position is sure to result in considerably deep penetration. A vibrating cock ring slipped onto your partner's penis or strap-on will provide you with the ultimate thrill ride. You can rock back and forth to your heart's content, with the complementary vibrations offering wave after wave of added pleasure.
This, along with every other position on this list, can benefit from the addition of a butt plug (if that's your thing). But considering the rocking motion you will be making on top when in cowgirl, a little bonus anal will go a long way!
Of course, not all sex positions will pair seamlessly with your sex toys, but a little creativity and experimentation is all it takes to turn the most basic positions into a lust-fuelled extravaganza. No matter what toys you own, or what positions you prefer, there will always be some truly exciting ways of merging the two entities to really spice up your sex life. After a little experimentation, you may even be buying new toys for the soul purpose of incorporating them into your next love-making session. Take the leap, and open your bedroom up to the possibilities.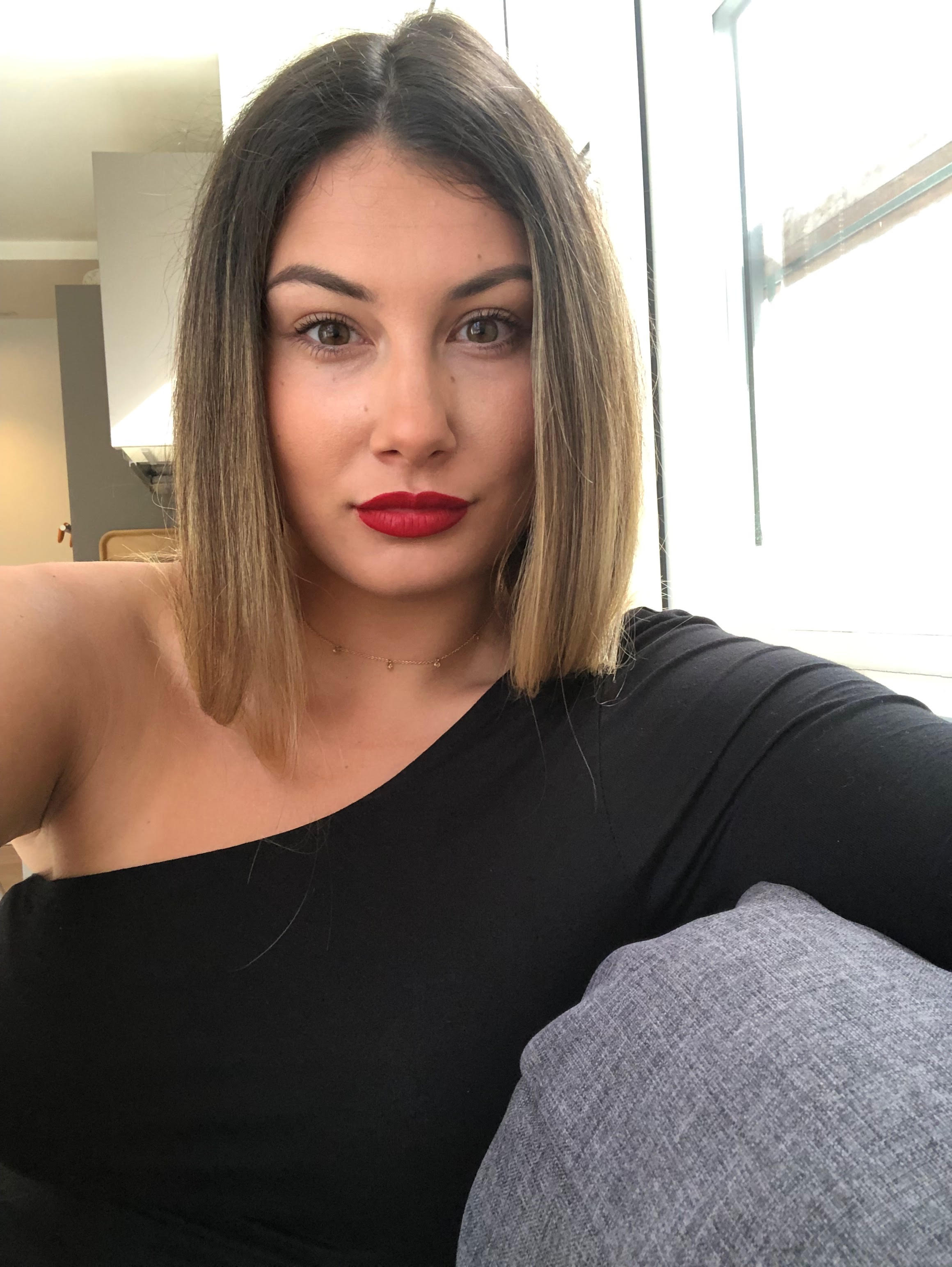 Hello, I'm Kitten E, Education & Content Manager here at KK. I'm passionate about educating people about sex in order to remove stigmas and judgment.