Here at KK we are beyond delighted to welcome Vanessa Fewings. USA Today best selling author and host of the weekly podcast The Romance Show, a captivating podcast featuring authors and industry professionals in the romance genre. Lucky for us, Vanessa has kindly answered our q&a to find out more on her new novel 'Perfume Book' and we have our own KK review.
Hi Vanessa, thank you so much for taking the time to talk with us
Thank you so much for inviting me over to the Killing Kitten's blog! I'm thrilled to be here to chat about my latest romance novel Perfume Girl.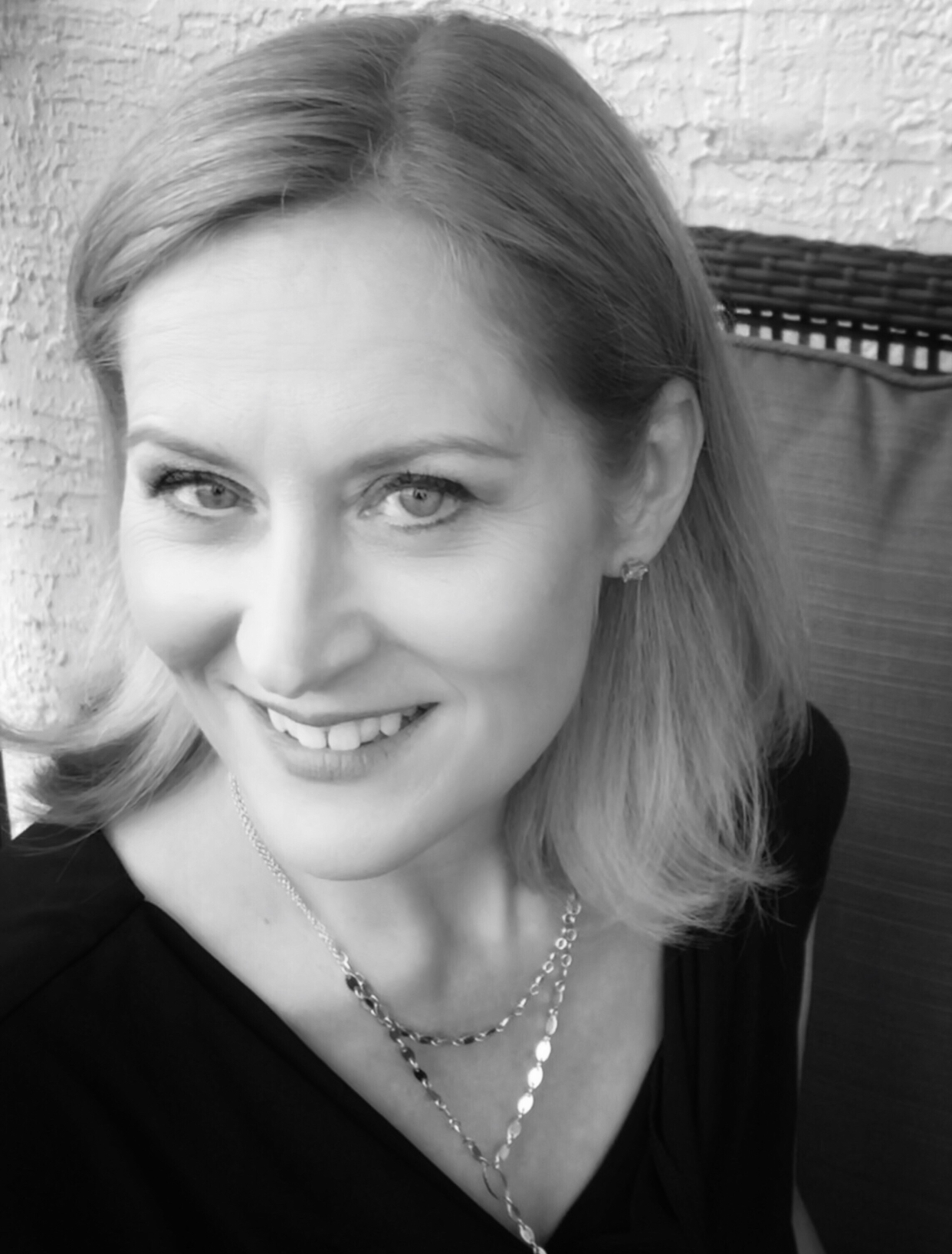 'Perfume Girl' seems to tie the romance, mystery and crime genre together. Did you find it particularly challenging to include the attributes that are essential to these genres into one novel?
 My primary goal is to stay true to the story. It's fun to blend genres, but never at the expense of the characters. The elements of mystery and crime may permeate the novel, but ultimately, it's the genre of romance that serves as its heartbeat.
Most novels take me around four months to write. This one, however, took a little longer. Perhaps the length of time was due to the other genres that are weaved in. Writing can be both blissful and at the same time challenging, but I always push forward at such times. It's always worth it in the end!
Raquel is obviously a very powerful woman (a true Kitten!) Who would you say inspired you the most for this character? What would you say are the most essential characteristics to create a strong, female lead?
 Raquel is a woman who takes the wheel of fate into her own hands. Female characters can be criticized for being passive people in the stories of men. That's not the case with strong women. The key is proactivity. A strong, female lead doesn't simply endure. She responds to adversity directly.
That's what Raquel decides to do when her livelihood is threatened by a theft. She's not going to sit back to see how it plays out. She's going to do something about it.
I was inspired by Raquel's confidence, one she wields with compassion. I suppose she's like me in many ways. I've matured into my confidence. Whereas, before I always wanted to do what was right for others, I'm learning to be more assertive and go after what I want or what will make me happy. So the circumstances of life also served as my inspiration. Raquel is very much like this in that regard.
I also think she's likable. The readers are going to be hanging out with her for a while and it's great if they can connect with her on some level. Characteristics that reflect these traits are patient, compassionate, and have a sense of humour.
Raquel is able to deflate tension with humour, but she still gets her point across. Also, she has enough self-respect to have her wishes known. We also see her evolve throughout the book and become someone who truly seizes life and all it has to offer.
It would be criminal to mention Raquel without her gorgeous love interest Astor. Who inspired his character the most? What would you say is his best feature?
I'm a fan of Jane Austen and wanted to create a sexy protagonist who is just as riveting as Mr. Darcy in Pride and Prejudice. I'm passionate about creating gorgeous, sexy, masterful alphas who have depth and a big heart. At first Astor comes over as guarded, but slowly we see Raquel break down that wall. I adore the swagger, the broodiness, and the way our hero comes around to fall in love with our heroine.
Did you know that 'Perfume Girl' would be as much of a raging success as it is?
It's not until you release a book into the world that you know how readers with embrace it. I'm thrilled that Perfume Girl is being so well received! My characters are so precious to me so seeing them loved means everything.
Let's talk sex. Can you talk me through the process of writing your sex scenes?
The best advice I was given when writing a sensual romance scene is to embrace the genre and not be shy about it. With that philosophy in mind I write the most exquisite sex scenes that have a purpose. They let the readers experience the closeness through intimacy. Passion between the couple is a conduit for them bonding deeply.
With complete surrender comes that ethereal experience and a satisfying encounter.
When writing each sex scene, they must flow and feel hypnotic in nature. I hope to lure the reader in, have them totally drawn into the moment. They lose themselves in the moment much like our heroes.
How did you do your research on the sex scenes that you have created? How did you inject so much passion into the relationship?
Both Astor and Raquel are very passionate. I feel like a voyeur watching them interact and try to capture those moments as fast as I can type. Their personalities emanated a sensual element, so their passion came naturally.
Writing what is forbidden is a rush. Seeing two people try to fight their magnetic pull is what draws us to stay with them.
What would you say the main messages are of this piece of work? Is there a moral there? If so, how important was it to you that the moral was clear to your readers?
I never set out to have a moral meaning. If there is any, I hope it's that life does get better if you are going through troubling times – it's going to be fantastic, actually. Just hold on. Trust yourself. Great things are coming. Trust yourself.
What is a common feature of your writing that your dedicated readers recognise?
I'm passionate about creating enthralling characters who feel real. I'm often told by my readers that they believe the characters exist for real in the world. This is the greatest complement of all.
What is your life motto when it comes to romance? What advice could you give your readers to those who are struggling to find a relationship like Raquel and Astor's?
Romance comes in many forms. It's important not to be boxed into the commercial side of what society tells you is romantic. For example, your partner running out to buy you milk for your tea. That spontaneous drive out to the country or ocean. That holding of your hand when you are out and about. It's in the small moments that true caring is expressed.
Astor and Raquel are honest with each other. They are authentic. This is what makes a couple happy, when they can express themselves and fulfil each other on every level.
Also, supporting each other's dreams is important!
 What was the most fun part of this novel to write? Why?
The rewrite is the most fun! All the heavy lifting has been accomplished and I get to hang out with the characters and bring more touching moments to each scene. Also knowing I am weeks away from completing a manuscript gives me a high! Ha!
Vanessa, thank you so much for taking the time to chat with us.
Thank you again for inviting me over!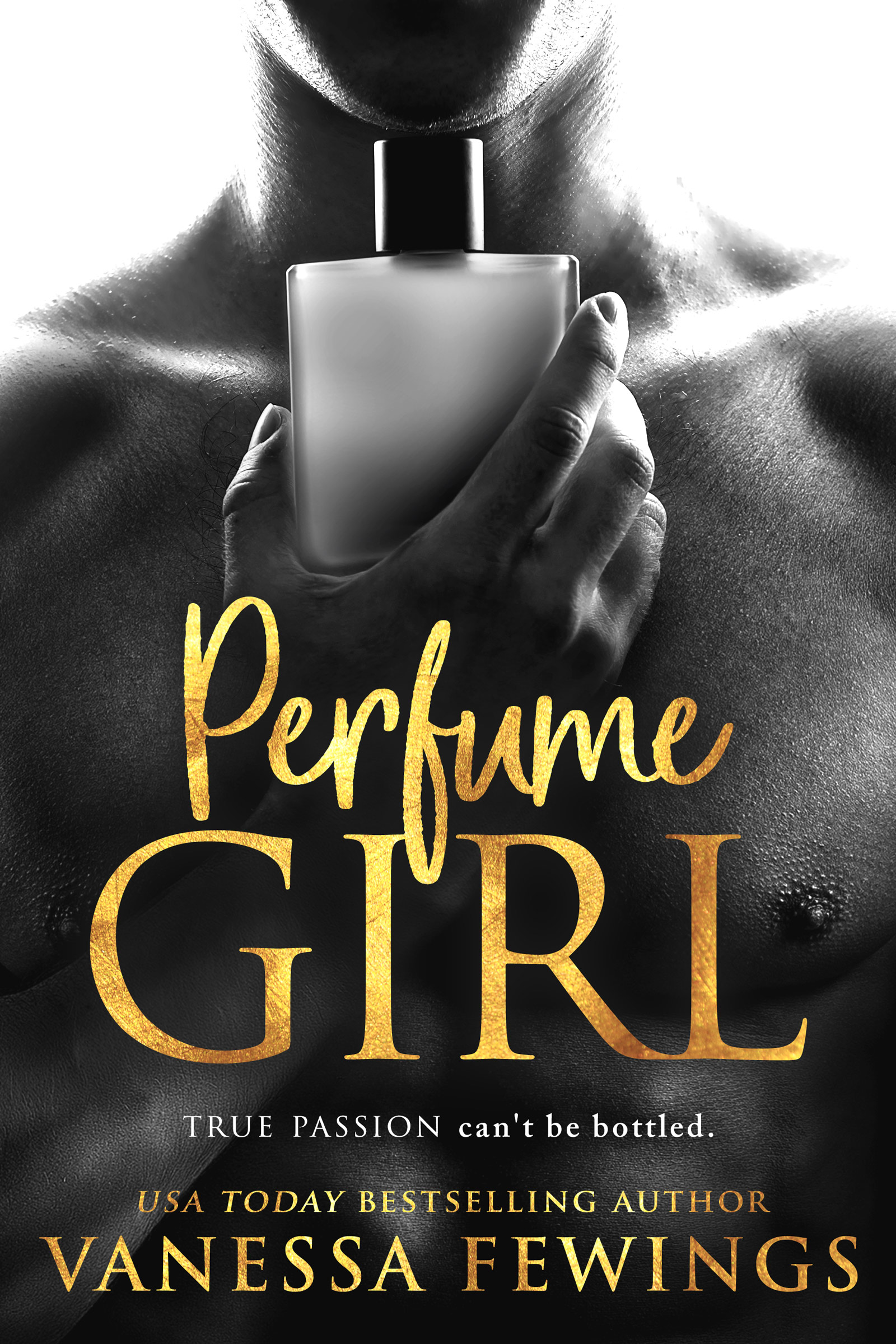 Perfume Girl Book Review
Everyone has that one scent that makes their knees weak, their pulse race and their inner wild thang scratch itself to the surface, desperate for passionate, raw animal sex. As a result, after hearing the news that Vanessa Fewings's new book 'Perfume Girl' is on everyone's 'to read' list, my lip was already curled in my teeth through sexual anticipation.
Erotic literature is extremely popular – more so now than ever, in fact. It probably has something to do with it feeling a little naughty, and allows you to escape the world of the dull to a world where your upmost fantasies come true – all in the form of a protagonist (Kitten) who knows what she wants. This, my friends, is a book that you will be desperate to re-read for the simple reason that there are so many small details and interpretations that will drive you crazy (in the best way that exists to woman kind). If I'm honest with you, I'm still on a complete high from reading this beauty – everything from the characters, the plot, the description – I could go on but I wouldn't want to spoil it for you. Trust me when I say that this book has certainly got the sex factor.
To provide a little background, the novel begins in a quaint little town with all the crap you'd expect from a suburban, idyllic town – white picket fences, perfect marriages, labradors – you get the picture.  Our protagonist (and absolute hero) begins her story with a flashback of a mundane marriage, a sweet little business, and a comfortable income. Unfortunately for her, (though her fate twists later on), her husband decided to divorce her, her friends abandon her, and her sweet little income withers down into nothing. Raquel Wren's entire universe has crumbled at the seams, and it's left looking pretty dire. Nonetheless, while her man seems to take everything from her, one thing remains: her talent for creating completely gorgeous scents within the form of perfume. Spurred on by the hurt and despair, she throws her all into concocting a pure masterpiece, which she has been working on for years previously. It provides some small comfort, and her whole world revolves around the scent of a lifetime. Everything looks up – until it's stolen. Utterly distraught and fiercely angry, Raquel makes it her own personal mission to uncover the culprit behind this hideous crime. And enter Astor Beauregard – and be prepared for your ability to fall in love with fictional characters to triple. A simply gorgeous and mysterious (what a perfect combination) owner of a cologne company 'House of Beauregard' is accused of stealing the only thing Raquel has left: her life's work. Raquel and Astor become acquainted under, well, not the best terms (and that's putting it lightly). But there's a certain chemistry between the two of them that neither of them can deny. The two characters travel on a road of absolute passion and unbelievable romance – the type that makes you desperately want to be there alongside them, or perhaps you are dying to take the role of Raquel yourself. Either way, you feel like you're a part of their lives. With each page delving deeper into the carefully layered, sexually charged masterpiece, you'll get closer to uncovering a deep and twisted secret. No spoilers here, I'm afraid!
While there are a few ties here to 'Fifty Shades of Grey', I must stress the fact that these two have undeniable chemistry (which is questioned when it comes to Anna and Christian), who engage in raw, oh so toe curling, passionate sex, which is fully consensual and provides a perfect insight to how fantastic sex can be with gallons of chemistry. I guarantee you'll need a fan or your best toy handy for this one. There is nothing that will stop you falling in love with this book – I guarantee you will love every second.
The marvellous Vanessa Fewings who has blessed the world with this masterpiece is a USA Today bestselling author and is responsible for a variety of novels on my bookshelf. Her latest work is a series of three named 'The Icon Trilogy', which revolves around a female protagonist Zara Leighton. Taking on the crime genre again, Zara is London's best art investigator who is hunting down a well known thief: Icon. If you loved 'Perfume Girl' this should be next in line for your reading list.
Vanessa also hosts a weekly podcast titled 'The Romance Show'. I know right? I've got tingles just because of the title! The podcast revolves around the romance genre and features a variety of authors and industry professionals that are inspired by the prospect of romance. Again, it's certainly something I'd recommend you tune into if this is your kind of thing, and to be honest, even if you aren't so interested in the romance genre, I'm almost 100% convinced that Vanessa's work will change your mind.
Despite being born and raised in England, Vanessa resides on the East Coast of America with her husband and is proud to call herself American. Home is where the heart is! She worked as a registered nurse and midwife prior to entering the world of publishing, and has a Masters Degree in Psychology. Can this wonderful lady get any more talented? Not to mention lapping up the cultures of the world through residing in the UK, Germany, Hong Kong, Cyprus and the USA. Brains are ultra sexy – I'm totally in love!
She states that her biggest source of inspiration in life is "everything". Being able to find inspiration in the smallest things within her life has massively helped her career, and we can thank, presumably, her husband for the fantastic, tantalising plot of 'Perfume Girl' and a vast variety of her other works.
All in all, I cannot recommend this particular book enough. It's intricate details and insatiable sexiness will have you turning those pages with a thumping heart. It's made even better when we discover that the author of this piece of art is a fantastic human being, with brains the size of her heart and talent. She's certainly my woman crush (and not just on Wednesdays!).
Follow Vanessa on Facebook, Twitter, Instagram, Bookbub, Pinterest.
Hello, I am Kitten T the Editor of #itsakittensworld, passionate about sexual liberation and anything which encourages female sexual empowerment. I Love horses! You can follow me on Twitter for my latest views on the world of KK