As always, KK are delighted to have our guest blogger Sarah who is helping us get ready for playtime with this guide for Dominants on the essentials they need to keep their sub happy.
What Toys does our Kitten have in her Naughty Toy Box?!
Yes, adults can have toy boxes too! In fact, one thing that really excites me on my BDSM journey is my growing toy box…so many impact play toys! Toys are a great way to spice up any relationship, even if you aren't diving head first into the world of BDSM. Whether you've just entered a D/s relationship for the first time, are testing the waters with a casual partner, or you're a seasoned kinkster, there are a few items that should be in everyone's toy box!
From impact play to breath play and sensory deprivation, there's a lot more to consider with toys than your novelty handcuffs or blindfolds, and whatever type of Dominant you are, trying a range of toys – be it orgasm denial toys or whatever entertains your kink – is the best way to find out just what it is that makes your sub tick.
How About Impact Play Toys?
If you enjoy impact play, then trying out different flagellation and spanking tools is a great way to discover different sensations and find out what level of pain your sub enjoys and is willing to endure. It doesn't matter whether you've just started your sub journey or you've been doing it for years, some sensations just don't work for people in the same way as it does for others, so don't feel like it's a competition based on how much pain you can take.
The things she loves and the things she fears the most are what will send her soaring into subspace, so make sure to take your time exploring and listen to her needs. Push the boundaries and test her limits, but make sure it's enjoyable for both of you, and most importantly, always play safely.  To give you a little kinkspiration, I have listed below some of my favourite toys which I think everyone should add to their toy box at some point in their journey.
The Wand
Not the Harry Potter kind (or maybe it is if you're into a bit of role play), but certainly damn magical; the wand is an absolute must for your toy box. Guaranteed to drive your sub wild, she will both love and hate this device. I recommend investing in a mains powered wand for uninterrupted fun, but the rechargeables are just as powerful and are great for taking on naughty weekends away. They are ideal for all kinds of sweet sadistic games; edge play and orgasm denial, forced orgasms, or simply giving her that sweet release when she needs it most. Invest in one of these and she'll be the most obedient sub you could ask for.
The Hog Tie
Forget your bog standard pair of fluffy handcuffs; the hog tie is probably one of the most versatile restraints to tie your sub up with. With a range of positions that restrain her wrists and ankles together, you'll leave her completely helpless and at your mercy. This position is perfect for spanking and having your wicked way with her. Be sure to make sure she's comfortable, and she'll likely be begging you not to let her go by the end of it.

The Cane
Certainly not for the faint hearted, but for those sadistic Dominants who are fans of corporal punishment, the cane is a traditional spanking tool that will certainly put your sub in her place. The sensation is sharp and stingy and this is a great way to take her punishments up a notch. Warm her up with light taps and build up to full blows. Hitting in the same spot is deliciously evil, but be sure to pay equal attention to each cheek for the perfect daily reminder every time she sits down.
Those beautiful raised welts that appear, along with the multitudes of colourful bruises that follow will make your little masochist proud to serve you. If you think the cane is a little much for you, then start out with something a little lighter like a paddle or flogger to build up a tolerance and find out what types of pain she enjoys.
The Butt Plug
As large or small as you wish, the butt plug is a discreet toy that can make every day life just that little bit kinkier. Anal play isn't for everyone, but whether you're very experienced or you're looking to try, wearing a butt plug is a great way to train your sub and to claim ownership over her even when you're not there. Ranging from as little as 3 inches, to as big and wide as you dare to handle, butt plugs can be worn by your sub during the day such as at work or when out running errands. The secretly naughty feeling of wearing a toy in public will drive her crazy, leaving her ready and willing to serve her Master when she gets home.
There are a few different types you can try depending on the sensation you want. Silicone plugs are great for beginners as they're soft and easy to insert, whereas metal ones feel heavier and the cold surface feels deliciously good as it fills you up. They even come with pretty jewels, so if you're looking to make her your Queen, buy her some diamonds for her ass, boys!
The Love Egg
Speaking of driving her wild in public, a remote control love egg should be in everyone's toy box if you're into public play. Again, it is a discreet vibe that your sub can wear out to dinner or any other occasion, whilst the Dominant has full control of the remote. Turn up the heat whenever you feel like it and watch her squirm with pleasure. By the time you get home you'll be ready to rip each other's clothes off, and remember gentlemen, there's no greater power you have over your sub than the power to give her the best orgasms she's ever experienced.
The Belt
Okay, so this is a bonus toy as it's not really a toy. But if you currently have an empty toy box, then don't forget one of the most versatile tools is one you already own. The belt is one of my personal favourites, that can be used anywhere, anytime. When used for spanking, the belt leaves beautiful deep purples and blues, and on the pain scale I'd say it is somewhere between the sharp and stingy pain of a whip or crop and the harder surface of a paddle.
Other fun ways you can use the belt are for breath play (around the neck), and as a form of restraint (tying wrists or ankles), just be sure to take care and play safely with these methods. And ladies, there is something so incredibly sexy watching him slowly remove his belt while giving you the look that means you are in are in a whole load of trouble and in for a delicious amount of pain and punishment.
So there you have it. That's what's in my toy box, plus much, much more. The list in endless and your own toy box will grow as both the submissive and the Dominant learn more about each other on their journey. Experimentation is the key to a healthy and fantastic sex life. Enjoy!
About Me: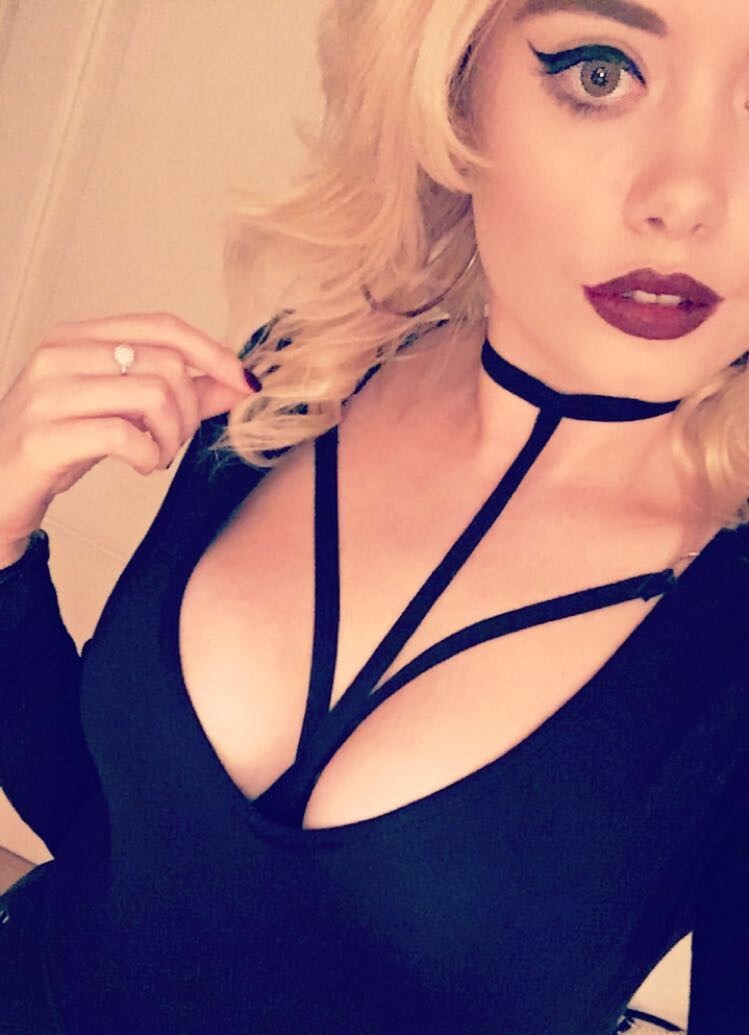 Hello kittens, my name is Sarah. I'm passionate about all things BDSM and encouraging female sexual liberation. I enjoy good wine, travelling and dancing salsa. You can read more from me at my blog.
Hello, I am Kitten T the Editor of #itsakittensworld, passionate about sexual liberation and anything which encourages female sexual empowerment. I Love horses! You can follow me on Twitter for my latest views on the world of KK