We thought it would be helpful to provide our new Kittens and Toms with tips on how to survive your first KK party (It's not as scary as it sounds… we promise).
Like walking into your local pub?  Nope!  Confidence is an attitude…feel comfortable in yourself, you've joined for a reason, embrace that reason, stand tall, be proud, be Kitten!
Own your wardrobe.  Dig out the lace, the leather, the latex, the look…treat yourself to a new purchase… it's yours… it's you…if it makes you smile to yourself on the tube knowing that beneath your coat you are about to unleash your inner wild then you've nailed it. Need some inspo? Head over to our Pinterest.
Never judge…everyone is on a journey, be it mental or physical.  We welcome all shapes, ages, sizes at Killing Kittens, what might not be up your street is bang up someone else's street.
Join the banter!  Everyone loves a little chat and that is what our KIK groups are for…tips on your outfit?  Feeling nervous?  Plans for a drink beforehand?  World politics?  Get sharing, Get chatting!
 Teeth.  Brush your teeth.  Why not floss too…knock yourselves out.
Rules…follow the rules otherwise you'll end up in the naughty corner…or naughtier corner.  Killing Kittens has rules in place for a reason…we want our Kittens to feel safe, to feel beautiful, to feel free to pursue what the heck they want to pursue.  Respect those rules, abusing them sticks out like a viagra pill gone wrong.
Gardening.  Get gardening.  Be it raking, mowing or full blown landscape gardening pay some attention south of the border as quite frankly who doesn't love a bit of oral.
Clothes or no clothes…that is the question?  You step out of your uber, sign in at the door, check your coat into the cloakroom…now go…GET NAKED!  This doesn't happen at Killing Kittens.  Best not to barge in with a massive hard-on, there's a danger you'll poke someone in the hallway and our parties involve a great deal of socialising!  There is no obligation to take part at any point, and many don't,  you're more than welcome to go for a potter, hang at the bar, have a little boogie.
Boundaries…be it just to yourself if you're attending solo or to your other half…define them.  Kitten? Tom? Both? Age? Couples? Kissing? Oral?  Define them and respect them.
Laugh…before, during, after…laugh!
 Live by Audrey Hepburn!
 "There is more to sex appeal than just measurements. I don't need a bedroom to prove my womanliness. I can convey just as much sex appeal, picking apples off a tree or standing in the rain."
Coming to a Killing Kittens party can be nervewracking. It's something new for a lot of people and you might not know what to expect. To take some of the anxiety away we've put together a whole host of event reviews on our blog. So whatever party you're thinking of attending make sure you have a read first and if you still have questions, drop us an email: parties@killingkittens.com.
Enjoy!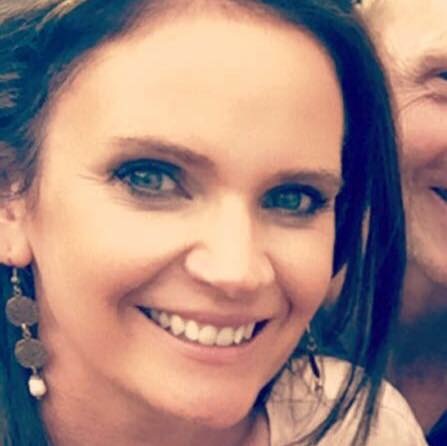 I am Georgie, Director of customer Services at Killing Kittens, first point of contact for our 100,000 members, problem solver, occasional writer of bits and bobs. Lover of wellington boots, mummy to 2 amazing little people.