A beginner's guide to BDSM
Thinking of trying BDSM for the first time? Sex educator Lola Jean runs us through a beginner-friendly guide.
Killing Kittens is home to an array of individuals with all sorts of kinks, interests, and desires. Perhaps you've looked up any abbreviations and acronyms tossed about at a KK party or chat. Maybe you've met a KK member who knows exactly what they want in the bedroom and out of it. While it may be tempting to dive right in and define where you identify within the BDSM spectrum, remind yourself this is a marathon and not a sprint.
What is BDSM?
If you took advice from movies and TV then you'd probably assume BDSM consists of only pain, orders, and collars. While the kinky underground can consist of these three elements, this assumption limits the expansive accordion of BDSM which comprises bondage, discipline, dominance, submission, sadism, and masochism. BDSM does not have to contain all six of these components, meaning BDSM play does not have to include a power dynamic (D/s). Your power dynamic does not have to include bondage and your bondage does not have to include sadism or masochism.
BDSM is a magical playground for its pliability to be tailored to each individual. Before you bust out the canes and nipple clamps, finding your space within BDSM is not as simple as dawning a collar and seeing how it makes you feel. While some may be lucky enough to have our kinky awakening solved with a strike of a crop, most BDSM has deep psychological components—including crop strikes. Though these acts can appear physical, ultimately, they are satisfying a craving of how someone wants to feel.
What if I don't know my boundaries and desires?
If you're new to kink, you probably won't. Even if you do, they are bound to change as you learn more about yourself and experience more. Though this information is important, don't feel pressure to list these off if you are unaware. While listing activities you enjoy or dislike can be helpful in their own right, try listing the feelings you'd like to experience and the feelings that make you shut down. These can not only help influence what activities you may want to engage in, they'll provide more insight into how specific activities could unfold. The same gangbang can manifest as worshipping or degrading pending how you go about it! While the activities we enjoy may change, how we want to feel tends to ring true no matter how many years we have under our belt.
Still feeling stumped? Check out this sex menu, which includes pre-filled options for how we want to feel. You can fill multiple forms pending who your would-be partner is or this could change as you deepen your relationship with someone.
How does BDSM relate to sex?
Many newbies cannot fathom how someone could find BDSM enjoyable if it didn't involve ejaculation, orgasm, or physical stimulation. When done effectively, BDSM can feel as satisfying—if not more—than sex. To these individuals, the release may not always be physically identifiable. BDSM can be as sexual, romantic, or platonic as you and those participating with you want it to be. What is sexual to one partner might not be sexual to another. As long as you are getting something out of it, there is no reason to limit ourselves to only deriving pleasure as it relates to sex. Your play can occur solely in your sexting, during coitus, at parties, or even as a weekend-only activity. Like much of BDSM, you determine the time, location, and stipulations that fit within your lifestyle.
What if I don't like pain?
Activities that include pain tend to be more visual, thus included in more imagery, media, and general representation. Much like not all women are submissive and not all men are dominant, not all submissives or kinky folk enjoy pain or punishment. Luckily pain is only a small sliver of what draws many to the four-lettered treasure trove. If pain does not appeal to you, try sensation play, worship, or even pet play to let your animal side out.
Things to keep in mind before trying BDSM:
You are under no obligation to operate at anyone else's speed, cadence, or specific regimen. This does not make you a bad Dom, sub, or kinky partner if you want to take things at your own pace.
There are boundaries you will be able to set ahead of time and there are others that we can never predict that come up during or after play. This is why aftercare is so important to have a safe place to unpack anything that came up as well as undo any icky feelings that may prevent us from re-entering society following the play.
Safewords are not trophies to be won. Whether you use a stoplight system or have a few easy-to-remember safe words, these are informative as to when you have approached an edge. Unless you have been giving explicit permission to play with or break those edges, they are not to be pushed.
How does responsibility between Dominance and Submission differ?
You may have heard that within D/s dynamics it is the submissive who has all of the control, not the dominant. While it is true that an experience must be crafted around the submissive's experience it doesn't mean the Dom/me doesn't have a say. Both parties' experiences, boundaries, needs, and even aftercare matters and should be taken into account. If you're looking to learn more about Domming or subbing, a KK class is a great place to start and meet like-minded individuals.
What does a BDSM relationship look like?
While the smaller percentage of people will develop something called a 24/7 dynamic, the majority of kinky folx engage in more casual play. This can take form from one-time kinkscapades to integration within one's romantic relationships. In its most lenient forms, BDSM exists as pick-up play: meaning play that is initiated and ends within a party scenario. It can also be engaged within a platonic play that occurs without a romantic or sexual component, simply for the love of the kink. The relationship(s) surrounding the kink can be amongst friends, lovers, spouses, or even strangers. The familiarity will change the trust and depths of how far one can travel within their kink.
How to find individuals interested in BDSM
Before you find your kinky soulmate, it's important to also find kinky friends. After all, kinky partners may come and go but kinky friends are more stable. Whether you're searching for your soulmate or your new favourite friend group the best first place to search is non-play events. Munches are gatherings where individuals with similar interests or mindsets can socialise without the threat of play. Similarly, going to rallies, charity events, and other public-facing events that support Sex Workers is a wonderful non-threatening environment to meet a new face. Usually, these are frowned upon as cruising zones, but an excellent place to assemble your kinky squad. The role of your friends within this world is important not only for safety but for further exploration and building your kinky repertoire. Try attending a KK party or engaging with others in the chat at KK online events. Feeling nervous? Go with one of your new kinky friends and you can thank us later.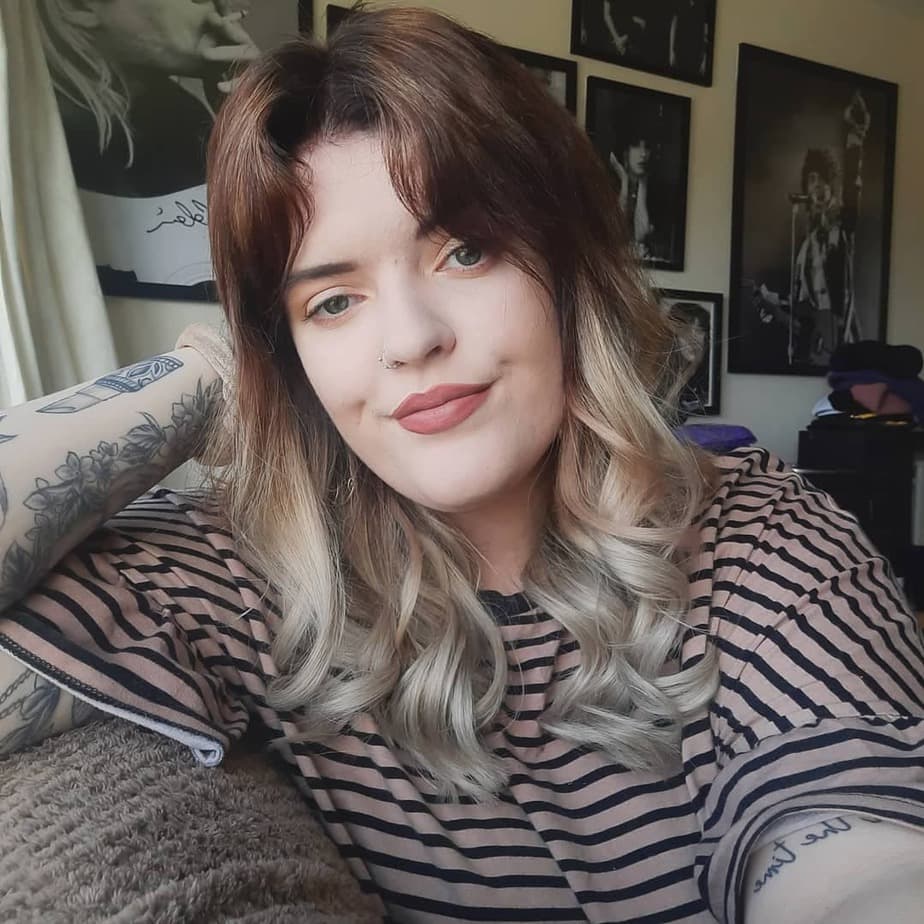 Beth Ashley (she/her) is a journalist and creative writer specialising in sex, relationships, politics and class. You can follow her work on Instagram at @bethashleywriter