Here at Killing Kittens, we are super excited as our Queen Kitten Emma Sayle got to meet one of her Super Kitten Shero's Cindy Gallop, who very kindly answered our questions about her MakeLoveNotPorn project.
Cindy (bar being a business Superwoman) is the founder of MakeLoveNotPorn, a non-judgemental open forum, that encourages everyone to decide for themselves what they like doing because as we more than know at Killing Kittens, there is no norm!
What was the light bulb moment for MakeLoveNotPorn? Why did you feel it was a challenge that you personally wanted to take on?
MakeLoveNotPorn was a complete accident that came out of a direct personal experience.
I date younger men, predominantly twentysomethings. About 9 or 10 years ago – bear in mind this is long before the media ever picked up on this – I began realizing  that I was encountering an issue that would never have occurred to me if I had not experienced it so intimately: what happens when total freedom of access to hardcore porn online, meets our society's equally total reluctance to talk openly and honestly about sex, and results in porn becoming by default the sex education of today, in not a good way.
The average age today at which a child first views hardcore porn online is eight – a Bitdefender survey done four years ago indicates that age may actually be as low as six.
This isn't because eight-year-olds and six-year-olds go looking for porn. It's a function of what in the digital world we live in today is inevitable and cannot be prevented, no matter how hard you try – they stumble across it. It's what they're shown on someone's cellphone in the playground; what they see when they go round to a neighbor's house – because it doesn't matter what parental controls you have in place at home, your kids live their lives in other places; or, because this is the most wired generation ever, and in many privileged households very young children have access to phones, iPads, laptops, they do something cute and innocent – they learn a new naughty word, they google it – and one or two clicks away is something they never expected to find.
And that's why, as I discovered for myself in my own dating life, young men and women who grow up today watching hardcore porn online for years before they ever have their own first romantic or sexual experience, assume that is what sex is and that is how you do it for real.
When I realized what I was encountering, I decided to do something about it. So nine years ago I put up on no money a tiny, clunky little website at MakeLoveNotPorn.com – 'Porn World vs Real World':
I launched MakeLoveNotPorn at TED in 2009 and the response was extraordinary, in a way I'd never anticipated. It resonated with huge numbers of people globally – young and old, male and female, straight and gay, from every country in the world.  They wrote and poured their hearts out to me. They told me things about their sex lives and their porn-watching habits they had never told anyone else.  Receiving those emails, day after day, made me feel I had a personal responsibility to take MakeLoveNotPorn forwards, in a way that would make it more far-reaching, helpful and effective.
Importantly, MakeLoveNotPorn is not anti-porn. Our tagline is 'Pro-sex. Pro-porn. Pro-knowing the difference.' The issue I'm tackling isn't porn, but instead, the complete lack in our society of an open, healthy, honest dialogue around sex in the real world, which would then, amongst many other benefits, enable people to bring a real-world mindset to the viewing of porn as artificial entertainment. Our message is simply 'Talk about sex' – openly and publicly, and privately and intimately with your partner. Great sex is born out of great communication – all around.
I decided to pursue our mission of 'Talk about it' by deploying the dynamics of social media to socialize sex; to build a platform to act as sexual social currency, with the aim of making discussion around real-world sex more socially acceptable and socially shareable. So I turned MLNP into MakeLoveNotPorn.tv – the world's first social sex video sharing platform with a revenue-share business model, socializing sex to make it easier for everyone in the world to talk about, in order to promote good sexual values and good sexual behaviour. We call ourselves the Social Sex Revolution – the revolutionary part isn't the sex, but the social.
What drives your passion and keeps you motivated in a male-dominated industry?
 The thing that most motivates me is the dynamic I call, "I'm going to fucking well show you." Tell me it can't be done? I'm going to fucking well show you. Put an obstacle in my path? I'm going to fucking well show you. Every challenge a tech entrepreneur faces – have a sex tech startup, triple them. I turn all of that into motivation.
Cindy, after that answer I think we have all fallen in love with you! Ultimate Kitten!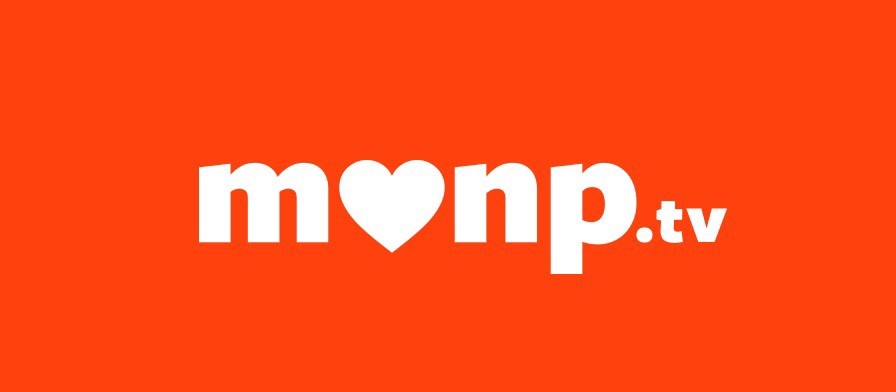 What are the main shifts you've seen in both men and women's attitudes to porn in the last decade? How do you think #makelovenotporn can influence people's perceptions?
I don't know what the main shifts are because I don't study porn – I'm building a social sex startup.
MLNP is designed to demonstrate to people that there's a difference between performative, produced porn, and the fabulously funny, messy, awkward, beautiful, ridiculous, wonderful, human sex we all have in the real world – with the key goal of making sex easier to talk about, generally and with each other. The reason amateur is the biggest growth sector in porn has nothing to do with porn, and everything to do with the fact that everybody wants to know what everyone else is really doing in bed – and nobody does. Until now, with MLNP and social sex.
I designed MLNP around my own philosophies, one of which is that everything in life starts with you and your values. I regularly ask people, 'What are your sexual values?' and no one can ever answer that question because we're not brought up to think that way. Many of us, if we're fortunate, are born into families and environments where our parents bring us up to have good manners, a work ethic, a sense of responsibility, accountability.  Nobody ever brings us up to behave well in bed. They should – because empathy, sensitivity, generosity, kindness, honesty are as important there, as they are in every other area of our lives – and our work – where we are actively taught to exercise those values.
When we make it easier for the world to talk openly and honestly about sex, here's what will happen. Parents will bring their children up openly to have good sexual values and good sexual behaviour, in the same way, they bring them up openly to have good values and behaviour in every other area of life. We will cease to bring up rapists because the only way we end rape culture is when we inculcate in society a universally understood, operated and (importantly) aspired to a gold standard of what constitutes good sexual values and good sexual behaviour. We also end sexual harassment, sexual abuse, sexual violence – where perpetrators currently rely on the fact that we don't talk about sex to ensure their victims will never speak up, never go to the authorities, never tell anyone.
In other words, everything you see around you now relating to the systemic culture of sexual harassment in every industry, in every area of life, is what I designed MakeLoveNotPorn to end, by driving a sociocultural seachange around talking about sex at a mass, mainstream level.
When we achieve that, we massively empower women and girls worldwide, and we create a far happier world for everyone, including men. Isn't that the future you'd like to live in?
What is your opinion on the majority of the silicon valley VC's, Tech providers such as Payment gateways that have blanket no policies and in a way restricting innovation in this industry?
FUCK. THAT. SHIT.
We fight a battle to build MLNP every single day, because every piece of business infrastructure that any other tech startup can just take for granted, we can't – the small print always says 'No adult content'.
My biggest obstacle getting funded has been the social dynamic of 'Fear of what other people will think.'
That's why I realized that in order to get my own startup funded, I was going to have to get the entire sex tech category funded. I decided to raise $200million to start the world's first and only sex tech fund – because if nobody else is going to, then I will. AllTheSky Holdings will invest in two things: 1) radically innovative sex tech ventures with a focus on female-founded, and 2) the infrastructure of sex tech – what I'm calling the sex tech full stack. Because he first payment processor that operates a new definition of 'adult content' to embrace legal, ethical, transparent sex tech ventures like mine, cleans up. The first hosting provider….the first e-commerce platform….the first bank.  When AllTheSky funds the ecosystem of sex tech, not only do we create a self-sustaining portfolio, we create a huge revenue-generating opportunity through global sex tech support so desperately needed by so many sex tech entrepreneurs. And when we socialize and normalize sex tech in this way, we turn it into the next trillion dollar category in tech.
I very recently finally managed to raise the funding I need for MLNP, but I still plan to raise for AllTheSky – the good news is that now I have the funding to be able to build out MLNP as a showcase example of sex tech within AllTheSky's portfolio.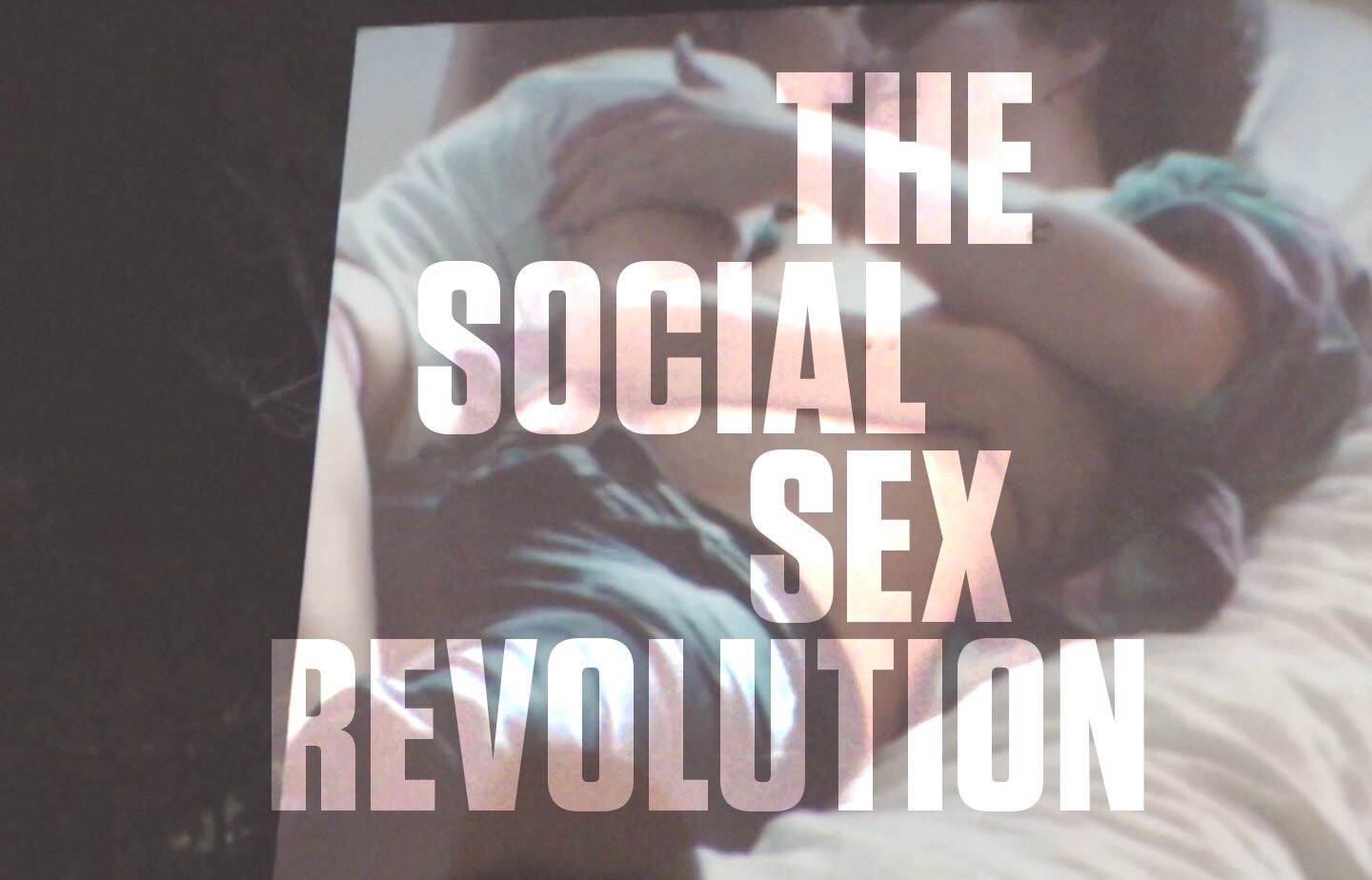 Now some Questions direct from our gorgeous KK Members:
How do you see MLNP usage disrupting the mainstream porn industry?
 I don't. We're not out to disrupt mainstream porn; we're out to socialize #realworldsex as a counterpoint and complement to it. Our competition isn't porn, it's Facebook and YouTube – or rather, it would be, if Facebook and YouTube allowed social sexual self-expression and self-identification, which they don't.
What trends are growing on the site?
 MadamCurator Sarah Beall and Assistant Curator Ariel Martinez report something interesting. MLNP has been operating for five years now, and so we have MakeLoveNotPornstars who have been sharing their #realworldsex for several years, and we've been able to observe how their sex life develops over time. Sarah and Ariel report that the more couples share, the more open and experimental they seem to get about sex over time – trying out roleplay, introducing sex toys etc. (And because this is #realworldsex, you can see in those videos when they're not too thrilled with the experimenting or decide something's not for them.) And they get less inhibited over time – for example, we have both solo and coupled MLNPstars who started out hiding their faces and staying anonymous in their videos, but then felt comfortable enough to no longer do that.  
When I've mentioned it to most people they haven't heard of it, they use redtube etc. What differentiates MLNP from these aggregators?
We're not porn. We're not 'amateur'. We're building a whole new category on the internet that has never previously existed – social sex.
Think about all those celebrations of relationships that crop up in your Facebook timeline every day from your friends – selfies, engagement announcements, wedding photos, lovey-dovey coupley things. All we're doing is providing a platform to celebrate that last area of human relationships that no other platform allows – but the motivations and the social dynamics are exactly the same.
For example, on Facebook you might see from friends, 'We're madly in love! Here we are on a romantic weekend in Paris – kissing in front of the Eiffel Tower, walking hand in hand by the Seine, eating in a bistro.' On MLNP it's, 'We're madly in love! Here's the phenomenal sex we had in our hotel room in Paris." Social sex on MLNP is just the same deal as social anything anywhere else. But what it does is something that will be ultimately just as huge, world-changing, all-pervasive and profound.
Porn is masturbation material. MLNP is not just that – although we're extremely happy to be that – we're a lot more besides. Social sex is reassuring – because our videos showcase and celebrate real-world bodies: real-world hair, real-world curves, real-world penis size, real-world breast size.  We're also reassuring because we celebrate the messiness, the accidents, the ridiculousness, the humour, the laughter, the things that go wrong in #realworldsex. When you learn about sex from porn you think it has to be a  performance and if anything goes wrong it's a disaster; we go, that's just the real world, and if you can't laugh at yourselves when you're having sex, when can you?!
MLNP is moving. Our videos celebrate real-world emotion, real-world feelings, real-world intimacy, real-world love. Our members write to us and our MLNPstars and say things like, 'The sex in that video was almost incidental – I want what you guys have. I saw the way you looked at each other, the way your eyes met – I hope to find someone I can have that with."
MLNP is inspiring. Our members write and say our videos give them great ideas for their own sex life. We get many emails saying things like, 'You saved my marriage.  We hadn't had sex for two years…we watched this video, and wow!'
MLNP is helpful. We helped one couple conceive the baby they'd been trying for 
We're a social experiment. We're putting this platform out there and we haven't the faintest idea what's going to come back. We don't dictate what #realworldsex is; you our community, you the world show us. So we're learning all the time ourselves. One of the biggest revelations has been that, like socially sharing anything else, socially sharing your #realworldsex is transformative for our MakeLoveNotPornstars and their relationships.
Our solo MLNPstars, many of whom had never filmed themselves masturbating before, tell us that doing so made them love themselves more – it enhanced their sexual sense of self, their sexual self-esteem. Our coupled MLNPstars tell us it took their relationship to a whole new level. When you decide to film yourselves having sex you have to talk about it. And when you talk about it, the conversation can go places it's never gone before, no matter how long you've been together. We hear so many wonderful stories, we ask our MLNPstars to guest post on this section of our blog about what it's like to socially share their #realworldsex. Each story is different, each story is amazing: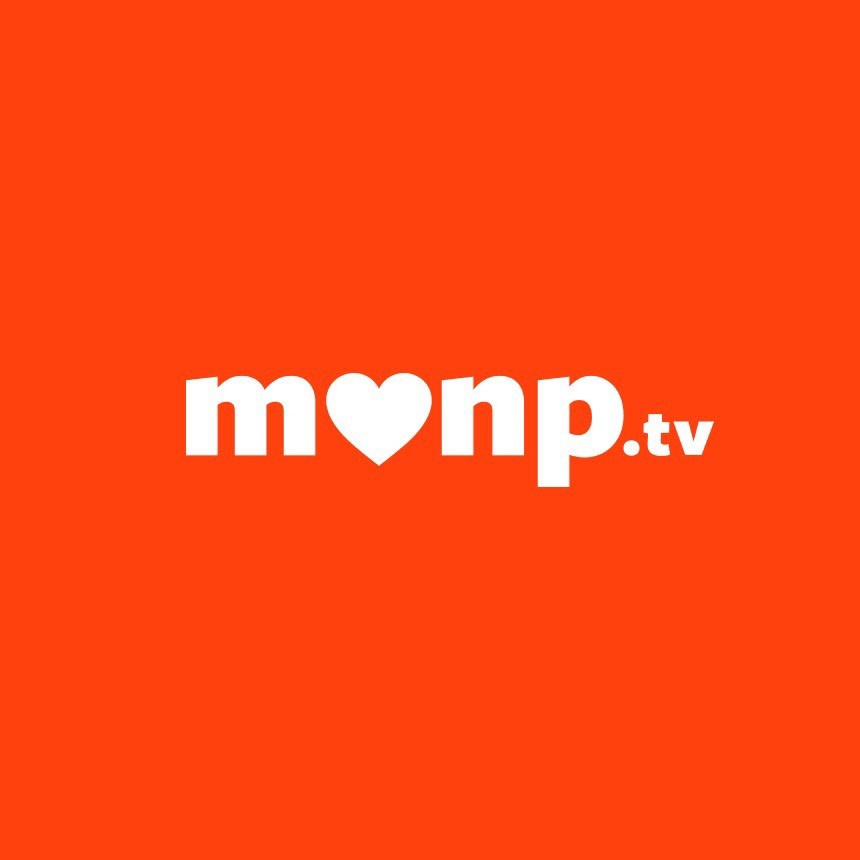 As a woman it was hearing a podcast you did with Ali Brown that made me feel more comfortable talking about sex more within my life and to start having those dreaded conversations with my daughter – the sex and teens thing is such a big issue, are there any plans down the line for an educational arm of MLNP? 
 Awwww, thank you – that's so great to hear! And yes, absolutely.
Parents and teachers write to us, desperate for help with educating children and classrooms. You can't begin talking to kids about sex too early.  By which I don't necessarily mean, 'Talk about sex', but more what you do the very first time your child asks where babies come from,  touches themselves or does something else sex-related. The most important thing isn't even what you say as much as how you say it. Never get visibly flustered or embarrassed; never get irritated or angry; don't shut them up, close the conversation down or leave the room. Instead, respond to them openly, honestly and straightforwardly. By doing that, you open up a channel of communication that will always be there for them as they grow older, and trust me – no matter how much they might appear to squirm when you talk to them frankly about sex and how to have a rewarding, healthy sex life, they will be secretly grateful to you for doing so.
And today, when you talk about sex, you must also talk to your kids about porn. It's easier than you think. Just say something along the lines of, 'You know when we watch movies and TV together, we see things that aren't real or things that are exaggerated and extreme? Well, that happens with sex too. People make movies and videos for entertainment that aren't real – that are exaggerated and extreme. These can be quite confusing and so it's a good idea not to watch them till you're older – but if you come across these or anyone shows you anything that confuses you, do come and tell us and we can talk about it and explain it.' That way you ensure two things – when they stumble across porn, they'll know it's not real, and they will come and talk to you about it. Trust me, you really want them to do that.
That's why I had the idea of 'the Khan Academy of sex education' – online tutoring platform KhanAcademy teaches every other topic under the sun except this one. MakeLoveNotPorn.Academy will work on the same principles as MakeLoveNotPorn.tv – crowdsourced, curated, revenue-sharing. We want to open up a platform to sex educators from all around the world to submit their work – because there's amazing stuff out there, but educators face all the same barriers we do. We'll publish segmented by age-appropriateness – so if you're a parent going 'OMG my 7-year-old just asked about this' this is your section; if you're a teacher with a class of 14-year-olds here's where you go; if you're an adult, you can access everything. This would be a combination of free content and content you pay to subscribe to/download/purchase/bulk buy if you're a school, on the same revenue-sharing model. Because right now, nobody goes into sex education to make money. I have sex educator friends who can't make a living at it – they've had to take other jobs. I want to change that – because it's enormously valuable work.
Do you think with the #metoo etc of the last year and your push to expose similar issues in the advertising industry, that there will be any woman that come undone? Harassment isn't just a male thing, and that hasn't been spoken about very much?
Yes, undoubtedly. Unfortunately, that's evidence of how much many women have been brainwashed by the patriarchy, and have betrayed their own gender and not helped other women – something I want to see change, per Madeleine Albright's quote: "There is a special place reserved in hell for women who do not help other women."
Congrats on If We Ran The World, would you come give one of your great talks in Australia?
Thank you – I'd love to!  I just need someone to pay to fly me over and speak. ☺ I was last there speaking in Sydney at the 3PercentConference Australia in August 2017, and back in Sydney for a friend's 50th in December – I saw the New Year in there.
What is the best piece of advice you would give to my 14-year-old son regarding porn?
 Yes, porn is hugely arousing and exciting and compelling and a massive turn-on, but it isn't real. You don't have to and you're not expected to do everything you see in porn as soon as you get into bed with someone. Instead, do the one thing you don't see people doing in porn – TALK to each other. By which I mean, not the porn 'dirty talk' soundtrack, but explore, communicate, focus on what gives the other person pleasure, find out what you each like and find out how great you can be together when you do that. The single biggest turn-on in the world is to be in bed with somebody else and know that they're having a bloody brilliant time because of you.
Cindy, Thank you so much for taking the time to answer our questions. We at Killing Kittens are in total awe of yourself and your mission to change the world, Cindy Gallop style. You are the Ultimate Super Kitten x
Hello, I am Kitten T the Editor of #itsakittensworld, passionate about sexual liberation and anything which encourages female sexual empowerment. I Love horses! You can follow me on Twitter for my latest views on the world of KK