This is where we step in. Think of us as your dating guardian angel, with some fun first date ideas to inspire you. We asked real people for some of their best and most memorable first date experiences, from spooky walks to sexy Zooms, city dates to rural romances. So buckle in for some date ideas all from real people navigating the dating game just like you!
1. The Unplanned One 
Sometimes dating can feel pressured because of the potential planning involved. Well, who says we have to plan everything? Sometimes the best dates are the ones where we meet someone and see where the night takes us. This first date idea is all about keeping things unplanned, and going with the flow.
For the first time – which almost feels like forever – I'm dating someone who I met in real life through a  mutual friend. The first date we technically had was a drink at NQ64 which is an arcade place in Manchester. We played a lot of old school games and had some drinks. We got to know each other and our "younger selves". Then we moved on to Revs de Cuba for a boogie which got everyone on the dance floor as we started salsa dancing.
Jo, Manchester
2. The Tourist One 
How many of us go about our lives in the place we have lived, without ever appreciating what we have right in front of us? Dating can be a great way to fall in love with the place you call home, and this first date idea is all about tapping into what is all around you. Go on a river cruise, an alpaca walking tour, or hit up an art gallery – being a tourist is a fun way to spend a first date! 
We met on an online dating app, we were both into history so we decided to meet in York City Centre and go on an evening ghost walk. The walk was great full of fun facts, scary details and some scares! The ghost walk was at night in March so it was pretty cold which only added to the spooky nature. 
Going on the Ghost Walk was a great first date-it gave us something to talk about, something to laugh about and a reason to hold hands. It was exciting and a lot more fun than the usual dinner and drink. The date ended with a kiss and an agreement to meet again, which we did!
Rachel, South Yorkshire 
3. The One At Home 
When we think about dating we often think we have to go somewhere else that is different or exciting. Staying home could be a great way to keep a first date calm and relaxed. If you're inviting someone round to your house, for example, you can be in control of the agenda of the date. For some people, this can be very helpful, enabling them to relax more than if they were navigating dating in a public or unfamiliar space. 
This is very much not a date idea suggestion that will work for everyone, however, and we would always recommend being extremely careful about meeting someone for the first time in a private home, especially theirs. The power dynamic can be very much in favour of whoever's house you're in, which can either work to redistribute power more equitably or tip the uneven balance even further. For example, if you were meeting a Dom/me/mx for the first time you may well want to be on neutral (and or public) territory to have initial conversations about boundaries. 
Have a long chat beforehand, as a properly in-depth first date conversation, either on the phone or via video call, and if you feel at all uncertain then arrange to meet in public rather than at anyone's house. No one should be insistent that you meet them at their home or yours – that's a red flag. 
We met on an app and talked for an hour before exchanging numbers. We chatted on WhatsApp for a few hours before having a 6-hour phone call. I went to his house four our first date. I sent my exact location to trusted individuals. Always be safe; safety is a priority. 
I arrived around 7.30. We had a bit of a chat in the front room and then played some messy darts with some music on in the background and some drinks. We stayed up until 2.30 am just talking about life, experiences, and expectations. I stayed over and left at 3 pm the next day. There was no sex, just a really relaxed vibe.
Shannon, Norwich 
4. The One In The Caves 
When we think of first dates we tend to think of urban ideas, yet the countryside is out there ready for us to take advantage of. We are blessed with so many amazing spaces that offer us adventure and intrigue. Getting out in nature could be just the thing your first date needs to go from meh to memorable! 
We started talking towards the end of the third lockdown on a dating app. When restrictions were lifted for outdoor meetings but not for indoor,  we knew we'd have to get creative if we wanted to see each other safely. We wanted to take advantage of being so close to the Peak District, so he did plenty of planning and heard rumours of a hidden cave from his friends. Before we knew it, we had a pre-packed picnic and a screenshot of a random map. We went for a long walk, tracked down this cave together, climbed inside and then ate while we snuggled under a blanket – it was still pretty cold!
For the first time in a long, long while, I felt genuinely excited by a date. It was an adventure, and it was really fun to get to know and see each other in such a laidback environment. Neither of us were particularly concerned with how we looked or dressing up for dinner, and I remember just feeling immediately at ease and able to laugh and crack jokes with no real discomfort. I was also pretty blown away by the effort he had made to track down this cave specifically and pack the picnic – I'm genuinely not used to romance, and those small details to me are more important than any grand romantic gesture. It made me feel warm inside like I was being looked after.
Jake, South Yorkshire 
5. The One That Lasts All Night 
Sometimes the unexpected slow burn is the date that will hit the spot…
We met once through mutual friends when we were both in relationships, we then met again years later at their wedding. We stayed in touch, met up again the following summer, and they were also single. That evening was spent coyly flirting, and we made a plan to go out the next time I was in London. We had dinner at Ottolenghi – they paid –  before going on to an outdoor bar strung with so many fairy lights. I bought the drinks and pretended to read their palm; we held hands to the next pub. We sat so long that we closed the place down. I remember going downstairs to the toilets and having a stern word with myself that if nothing happened now, it never would. So I went back upstairs and kissed them.
We were snogging like teenagers in the corner booth until the staff told us we had to leave, and we got into a cab and went back to where they were staying with friends. We had sex on a balcony overlooking a stadium (I nearly lost my pants over the side), held each other on the sofa inside, and then I got an Uber back to my friends' house at 3 am, and *floated* to work the following day.
Fiona, Norwich 
6. The Virtual One 
In-person is a wonderful way to meet new people, but we have all seen how Covid has shaken the way we live to its core. In some ways it's opened up the whole world to us, as dating apps and sites connect people from across the globe for chats and more. A virtual first date could be your new favourite thing! 
We met online during lockdown. Our first date was on Zoom. It was my first ever virtual date and so I was a little nervous but as soon as she popped up on screen I got butterflies and just couldn't stop smiling. We talked for ages and just got to know each other. At the end of the date we decided to score it out of 10 – Come Dine With Me style – it seemed like a good idea after a bottle of red each, but it could have gone badly! By the end of the date, we had already made plans to see each other again and six months on we've moved in together!
Maisie, Nottingham 
7. The One With The Mind-blowing Party
If you are looking for a refreshing, exhilarating and unique experience, then why don't you join one of Killing Kitten's über-exclusive luxury events? If you're intrigued, then sign up to the Killing Kittens App, join the Kitten's Association (if you're a Kitten), and sign up for tickets. You could be just three clicks away from the ultimate electrically charged environment, where you can explore your sexuality in a daring yet safe and controlled way!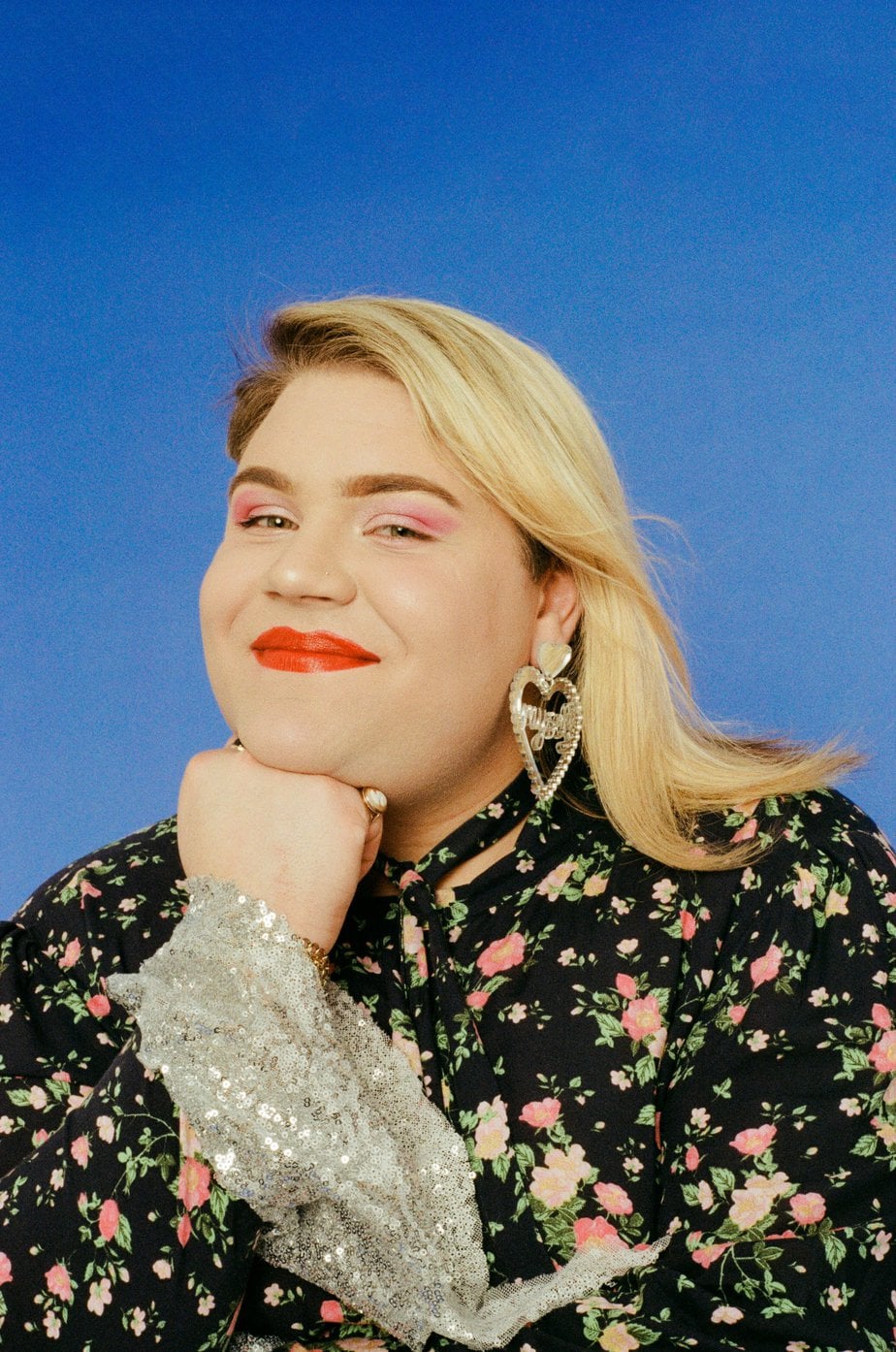 Ben (they/them) is a writer, speaker, content creator, LGBTQIA advocate, and soon to be author! They have worked with major brands such as Amazon Prime, Oliver Bonas, Matalan and many more. They uplift and educate through media; with their website benpechey.com, The Happy Place podcast, and legendary Instagram Stories. They have had words in print and online for Cosmopolitan, Women's Health, The Guardian and many more.