At Killing Kittens, we give to receive, so in this spirit, here are a few tips on how to eat pussy like a God!
Sweet cunnilingus is not something to fear. Quite the opposite, in fact. Oral sex can be one of the most exciting sexual experiences you can have and to learn how to make a kitten cum over and over again with nothing but your tongue and fingers will make you a popular person indeed! You'll be number one in no time. Without further ado, the KK guide on how to eat pussy like a pro…a pussy licking blog not to be missed!
So, to begin …
Firstly RELAX! It's only a pussy after all. Take your time, stop overthinking, calm yourself then concentrate on getting your Kitten relaxed and in the mood. The calmer you are, the more chilled she will feel. Deep breaths, give her a relaxing massage, and your job will be a lot easier.
The First steps of how to eat her pussy…
Don't underestimate the next step. You're not just eating a vagina for dinner. Make your Kitten feel that she is beautiful! All of her – every last bit. From the pinnacle of her toes to the strands of hair on her head. She is a woman, not just a vagina! Tell her what you love about her body, kiss her lips (the face ones for now), caress her, and spend time kissing, stroking and lightly biting over the whole of her body before you even start to eat pussy. Take off her underwear: slowly and sensually. Let her know how much you are enjoying her body and how sexy she is. You can do this through facial expressions, or just a grunt or two. Show her how much you are completely and utterly enjoying this experience.
Fill your Kitten with confidence over her lady flower. Women worry just like anyone, and sometimes even more so. Women have common insecurities when it comes to their intimate areas. Talk to her and tell her how amazing and unique her pussy is. You must appreciate your Kitten's unique qualities and tell her what makes her special.
Gently lick and pull her outer lips apart, and lick her inner lips. Now spread the tops of her pussy up until you can find her clit. Clits are just like cocks, they come in all different shapes and sizes. It won't affect her orgasm just means more of her is hidden underneath her foreskin.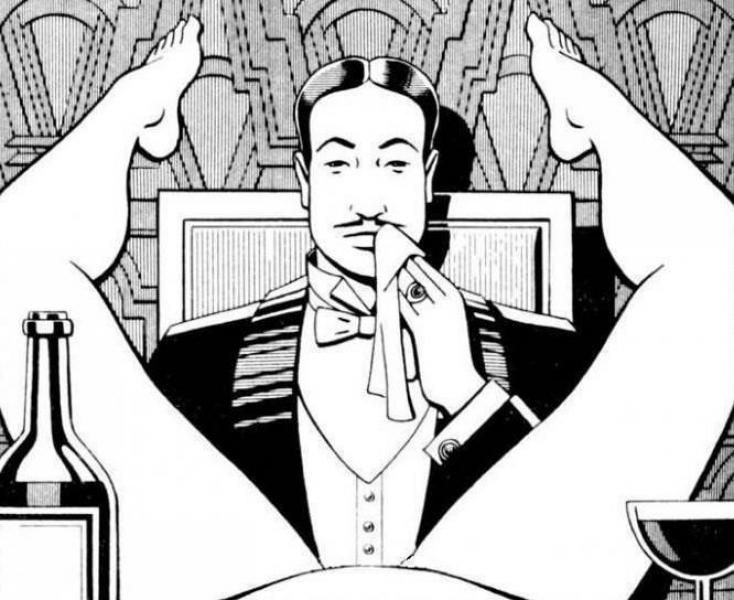 Whenever you touch a woman's pussy, make sure your finger is wet. You can lick it or moisten it with her pussy juices or your own saliva. The Clit has no juices of its own and is extremely sensitive so be sure to wet it before you touch it. Your finger will stick to it if it's dry and (shocker) that can hurt. But you don't want to touch her clit just now anyway. That needs to be worked up too. If she is not aroused, her clit is too delicate to be handled.
Tease your kitten, and take your time to reach her pussy. The inner part of her thigh is her most tender spot. Use this magical area – lick it, kiss it, and bite it softly. Come dangerously close to her pussy, then switch to the other thigh. Keep her guessing. It will send her wild and she will want you more!
Turn up the heat …
Start to lick the crease where her leg joins her pussy. Gently push your face into her lady area. Brush your lips over her slit but don't press down. It will drive her mad with excitement. She'll be begging for you to eat her pussy. When your Kitten has got to the point where she's thrusting and straining to get more of you closer, then put your lips right on top of her slit.
Begin to kiss her slit gently, and gradually get harder. Use your tongue to separate her pussy lips and when she opens up, use your tongue, run it up and down, exploring the layers of pussy flesh. Gently spread her legs using your hands. With her legs spread start to penetrate her with your tongue. Your Kitten will love the divine feeling of being tongue fucked, but it builds up more anticipation as by now she wants some attention given to her clit.
Look to see if her clit has gotten hard enough to peek out of it's covering. If so, lick it. If you can't see it, it might still be waiting for you underneath. Bring your tongue to the top of her slit and feel for her clit. When you feel a slight bump, just above the opening, (about the size of a pea) that's her clitoris. You may barely experience its presence. But even if you can't feel the tiny pearl, you can make it rise by licking the skin that covers it. Start to lick hard now and press into her skin.
And, go for it… Eat pussy
Gently pull the pussy lips away and flick your tongue quickly against the clit, hood covered or not. This should cause her legs to shudder. When you sense she's getting up there toward orgasm, make your lips into an O and take the clit into your mouth. Almost there, guys! We're almost at the big O!
With her clit in your mouth, start to suck gently. Watch your Kittens face and take notice of her body to read her reaction. The more she digs it, the harder you suck. Go with her. If she lifts her pelvis into the air with the tension of her rising orgasm, go with her, don't fight her. Hang on, and keep your hot mouth on her clit. Whatever you do, don't let go. Some girls like if you twirl your tongue in circles around their clit, but in all honesty, if you're flicking your tongue in the right spot you really won't need loads of variation, it can actually become quite distracting and frustrating if every time you are getting close you change what you are doing.
To intensify your Kittens pleasure further, add your fingers to the equation whilst you're eating the pussy. It'll add another element to the already intense pleasure she will be feeling. In addition to the erogenous zones surrounding her clit, a woman has another extremely sensitive area at the roof of her vagina. When your Kitten is aroused, you can feel it as a spongy area that feels very distinct from the other tissues. Start with one finger but make sure your fingers are wet. If she is wet enough, then slide in two fingers. One is too skinny and three is too wide and therefore can't get deep enough. Rub her front vaginal wall with your fingertips, go with your kitten adapting your speed and rhythm as she does.
She'll let you know what to do. Every woman knows their body more than anyone else, so trust her. If you're sucking her clit and finger-fucking her at the same time, you're giving her far more stimulation than you would with your cock alone. Your Kitten will be savouring every moment of this.
While doing so you also want to read her body language and listen to her breath and follow her rhythm. To reassure yourself that you are doing a fine job, look out for the signs. Her nipples may be hard. Her Face may be flushed. Her body may be shaking and trembling. Her breathing will be fast. You may feel a warmness in the stomach and pelvis area, and you may feel spontaneous muscle contractions.
Whatever you do, when she started to orgasm, DON'T let go of her clit! Hang in there for the duration and keep eating the pussy. When she starts to come down from the first orgasm, press your tongue along the underside of the clit, leaving your lips covering the top. Move your tongue in and out of her. If your fingers are inside, move them a little too. Gently though! Things are extremely sensitive just now.
It is possible to get some multiple orgasms this way. Imagine how much your Kitten will love that! In this case, the more the merrier seems like the perfect saying.
After you've given her the best orgasm she's ever had, don't leave her alone. Talk to her, stroke her body, caress her breasts. Kittens require some sensitivity from her lover in those first few moments after sex, so stay with her a while. Plus, I'm pretty sure after all that incredible effort she will want to express her gratitude and return the favour in a similar fashion.
Hello, I am Kitten T the Editor of #itsakittensworld, passionate about sexual liberation and anything which encourages female sexual empowerment. I Love horses! You can follow me on Twitter for my latest views on the world of KK