Want to learn more about how to eat pussy? Whether you're a nibbling newbie or a veteran vulvatarian, this article has tips and techniques to improve your head game.
Language Note: This article and the terms used within are intentionally gender non-specific, as we intend for this piece to be broad in gender application. We would like to acknowledge that not everyone with these general demonstrations of physiology uses the same words to describe their parts and that not all bodies appear the same or function in the same way. It is our intention to be mindful and inclusive of trans, enby, GNC, gender expansive, 2 Spirit, and intersex experiences as we want the information contained within to benefit as many expansive identities as possible.
We hope that you enjoy reading this article and that it helps you to find new ways to experience and or give pleasure! We welcome feedback at editor@wearekk.com
Cunnilingus, eating pussy, licking out: whatever you like to call it, oral sex on a person with a vulva can be an incredible, pleasurable and intimate experience for everyone involved.
In this article we're using a variety of terms, including eating pussy, giving head, oral, cunnilingus, vulva, and clitoris. We'd encourage everyone to find what language feels best for them, whether you're using a different anatomical term (such as "cock"), other slang or colloquial language, or terminology you've created that's entirely your own! When it comes to sex, there is no "should". It's a personal odyssey of pleasure, joy and curiosity. You get to write the script in collaboration with any partners who want to join you on your journey.
Read on for our top tips on how to give great oral sex to a person with a vulva.
How To Eat Pussy: Three Top Tips
Communication
This is our top tip for a reason! As with anything sex-related, it's important to talk to your partner/s about what they like, what they don't like, and what they might be open to exploring. There's no point assuming that what worked with one person will work with someone else. Every body is different, and each person approaches sex and intimacy from within the context of their own experiences.
Ask your partner/s what they like when receiving oral, if they like receiving it. If they aren't sure you can ask them if they'd like you to try some things and they can give you feedback.
This goes not only for physical acts but also for language too. Not everyone refers to their body or to specific kinds of sex using the same language, so it's a good idea to clarify what words and phrases each individual likes to use and hear when being intimate. This will help you to avoid trigger words and turn-offs, keeping communication sensual, encouraging and arousing.
Remember that not all communication is verbal! Try to be sensitive to non-verbal cues, such as quickening breath, flushing skin and vulval lubrication. These are all potential signs that your person is reaching heightened levels of arousal, and may be approaching orgasm.
Protection
Most people are not aware that there are specific contraceptive options available for oral sex. However, if you're planning on going down on a person with a vulva, you might want to check out dental dams. These thin (and sometimes flavoured) sheets of latex work to protect both giver and receiver from STI transmission, and can be used for cunnilingus and analingus (also known as rimming, or oral sex on the anus).
Using contraception for oral sex can be sensible choice, espeically if you are having sex with new or mutliple partners, as it is possible to transmit many STIs through oral, including syhpilis, clamdyia, herpes and gonorrhea.
You can also fashion DIY dental dams from condoms. Simply snip off the closed end and cut vertically along the length of the condom to create a flat sheet.
Lubrication
Wetter is better! Whether your person is producing lots of their own lubrication or not, when eating pussy you want to keep things slippery. If you're able to produce lots of saliva, then keep that coming, but in any case it's always a good idea to have some lube on hand for backup or for extra pleasurable sensations. Lube is also essential if you're wanting to add any anal play with fingers or toys to your oral sex repetoire.
Some tasty, natural options would be coconut oil, almond oil or a pure aloe vera product that doesn't contain added extras like alcohol. Just note that if you're using a latex condom or dental dam any oil-based products will break down the latex, making them unsafe to use.
Other edible lubes brands to check out would be: Sylk, Uberlube, Sliquid, Roam and Maude.
The Best Techniques For Eating Pussy
Warm Up
Before you dive headfirst into your partner's pants, spend a little time getting each other in the mood! Whether you send sexts throughout the day, plan a romantic bath or light a few candles and listen to your favourite tunes, build up to the main event gradually.
And by main event we mean the oral sex. We're not super into the term "foreplay" at KK, but too often oral sex is seen as just that, existing as an appetiser rather than being a gorgeous, intimate and complete way to have sex in it's own right.
You could try spending some time kissing and touching one another in other areas and over clothing/whilst removing clothing before you move into oral sex. It'll help turn you and your partner/s on, whilst also being a way to ground yourselves in the moment and tune into each other's bodies.
Take Your Time
So, now you're both feeling aroused and excited for an oral sex experience. Again, you can build up the anticipation by kissing and touching everything but the vulva, and in particular the clitoris. For many people, the longing for touch will make the eventual contact all the more enjoyable.
Trace your fingers or mouth up and down the inner thighs and across the belly, chest and nipples. If you and your partner/s enjoy more pressure or stronger sensations, you can incorporate some biting, sucking, pinching or slapping into this moment. Just make sure you've clarified that this is something you'd both be into first, and discuss whether leaving marks is something your partner would like or not.
Sometimes the most arousing thing is almost no contact at all. Play with teasing your partner, hovering your mouth over their vulva as if you are about to kiss or lick it and then diverting to somewhere else. This kind of play often has the effect of heightening arousal.
Words Of Praise
This is where your previous discussions around language will come in handy! Many people enjoy having their bodies praised or even worshipped during moments of intimacy. Not only can this be really arousing, but it can also help to dispel societally ingrained shame and discomfort, and be deeply affirming and comforting for the receiver.
Try to move away from stereotypes. "You're so tight" is a great one to maybe never say again, ever, predicated as it is on a harmful and erroneous obsession with virginity and penetrative sex. Also, don't be dishonest. If you tell someone they're super wet when they know they aren't, they might feel embarrassed or ashamed that they're not performing in some way, breaking an important bond of trust between you.
Explore praise through different senses. You can tell your partner that they look beautiful, smell delicious, feel so good. If you're playing with power dynamics, you can beg them to let you taste them, or tell them you're making them wait despite how much you want them right now.
Tongue Shapes
When you're eating pussy, experiment with creating different sensations with the shapes you make with your tongue.
To begin with, something that can feel very pleasurable for vulva-owners is licking from the vagina to the clitoris with a wide, flat tongue. This helps to warm and stimulate the whole vulval area, avoiding too much concentrated pressure on the clit before your person is ready. When you have your tongue in this relaxed, flat position, you can use your head and neck to guide the movement, saving your tongue muscles for faster or more concentrated movements once arousal has been built up. Make wide slow circles around the clitoris with your tongue, changing speed, direction or pressure as guided by the receiver.
You can also play with kissing and sucking the labia minora (the inner lips) and clitoris as though the genitals are a mouth you are making out with. Don't rush to expose the clitoris too soon either! Lick and kiss the clit through the clitoral hood (the protective skin over the top of many clitoris). If your person has a larger or more exposed clitoris you can concentrate your attention more along the sides of the shaft before gently sucking or kissing the tip.
Fingers and Toys
If this is something you and your partner would like you can start to incorporate fingers or toys into the mix.
Keeping your mouth and tongue on the clitoris, you can slide one or two fingers inside the vagina. If you keep your palm and fingers facing upwards, you can then curl your fingers to stroke the front wall of the vagina, potentially stimulating the g-spot. Watch out for long nails here! If you've got talons that you don't want to clip, you can wear latex gloves with cotton wool padding the tips to save your person from scratches.
Alternatively, you could flip your hand so the palm and fingers face down to stroke the back wall of the vagina, or you could use a slow, gentle in-and-out motion to stimulate the sensitive vaginal opening.
Anything you do with fingers you can also do with an insertable toy, and you could engage other areas of the body such as the nipples with clamps or vibrators adding to the sensations. Just be conscious of creating any kind of sensory overwhelm: if your goal with your partner is for them to have an orgasm, you don't want to create too many sensations that might distract them.
Variation and Consistency
Variety is great to explore if you're experimenting with what your partner/s enjoy, but if you are wanting them to orgasm (and that's something they want too!) then you will want to focus on consistency. If your partner is getting close to orgasm and you change the way you're touching or licking them, you could throw them off their trajectory.
Stay mindful of those nonverbal cues that might indicate your partner is close to orgasm (quickened breath, flushed skin, writhing, moans) and keep doing what you're doing! There's no need to speed up or slow down or apply more pressure when you notice these signs, unless your partner asks you to, of course.
Under Pressure
Having an orgasm from oral is great, but it is not the only way to experience pleasure. Oftentimes, putting pressure on the orgasm as the ultimate goal or indicator of satisfaction can make it even harder for someone to have one.
If you are aiming for an orgasm it's worth knowing that this takes time. Most vulva-owners need at least twenty minutes of consistent genital stimulation to orgasm, so factor that into your play, taking plenty of time to build up arousal. You can also take breaks as needed, for kissing or other kinds of play, before dipping back to oral sex. This will build arousal in waves, rather than trying to go straight from A to B (or, in this case, O).
This is also where communication can be really helpful. Let your person know that they can take as long as they like, that there is no pressure for them to come, that you're enjoying giving them this pleasure. Encourage them to take deep breaths and focus on what feels good, rather than worrying about being selfish or taking a long time.
Again, you can even incorporate this kind of communication into a power play scenario, if that's what you're both into, telling them it doesn't matter how long it takes or how much they try not to, if you want them to come then you're going to make them come. For some people, feeling that their orgasms are not under their control can be super liberating and helpful when it comes to accessing pleasure.
How To Eat Pussy: Get Experimental
This is just the beginning of your beautiful cunnilingus journey! Now you know some basics about how to eat pussy, why not incorporate some of these additional elements?
Restraints
If you and your partner/s enjoy power play and bondage, you could experiment with tying their hands or legs (or both!) whilst going down on them. Restricting someone's movement, even just a little, will help to create whole new sensations and experiences.
Just make sure you know what you're doing when it comes to tying knots – nothing too tight, and have a safeword at the ready for release. This bondage tape is great for beginners, as it sticks only to itself and not to skin.
Warm/Cold
Sensation play can also take oral sex to a new level. Try holding an ice cube in your mouth as you lick and kiss your partner, or as part of your build up to oral you could drip bodysafe wax along their inner thighs.
Even something as simple as blowing cool air across their body before taking them in your mouth can feel incredible.
Edging
Edging can be a great way to explore pleasure and potentially build up to explosive orgasms. It's a process of bringing your person close to coming, then backing off to let them recover, then bringing them close again. It's up to you and your partner how many times you build and back off, and whether you ever go all the way to an orgasm or not.
This is definitely one to discuss in advance. For people who find it more difficult to orgasm, surprising them with edging could work to exacerbate their frustrations or distress. It may be best not to play with edging in these instances at all, or if talked about beforehand, it could work as a great tool for relieving pressure by taking the focus away from orgasming and taking the power out of the receiver's hands.
Anal Play
Some people love anal play when receiving oral. If you partner is just such a person, you can incorporate butt plugs, anal beads or anal fingering into your oral play. Even lightly tapping on or around the anus whilst licking or sucking the vulva can be deeply pleasurable.
You could also perform anal oral sex (analingus, or rimming), licking along the skin between the genitals and the anus and licking around or across the anus itself.
If you're using toys or your fingers, just make sure you use plenty of lube. Don't put anything that's been up the butt (including your fingers) into the vagina or onto the vulva before cleaning it first, as this can cause raging UTIs and other infections.
Want to learn more about eating pussy?
Make sure you check out our upcoming workshops and masterclasses for more chances to hone your oral sex skills.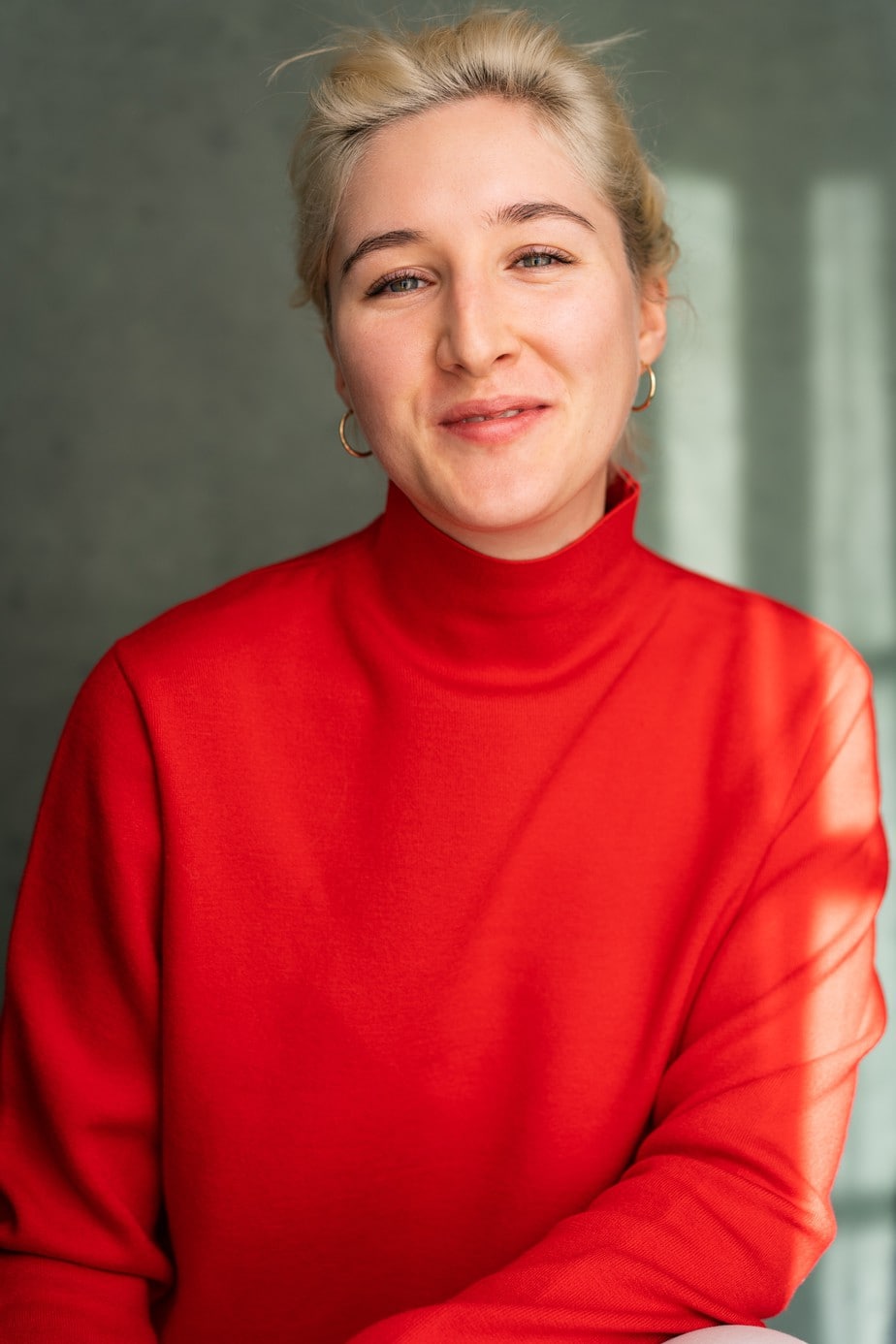 Esme (she/her) is the editor of the KK blog. She is also a writer, copywriter and full-time Aquarius.