At Killing Kittens, everyone apart from cis-gender men is welcome to identify as a Kitten. This includes cis-gender women, trans people of all genders, non-binary people, gender non-conforming people, gender expansive and gender fluid people, as just a few examples! The identity of Kitten (or Guest, for cis-gender men) does not need to be a part of our members' identities beyond how they function for the purposes of our events.
I have an amazing set of new memories to digest. Over a hundred people, a hot tub, low lights, private rooms, people sipping drinks, some people chatting, and others having sex. Threesomes, foursomes, couples playing on their own, private intimacy, partner swaps, pool sex… and everyone happy. That was the prevailing mood in the party: sexy, fun happiness.
It wasn't without an emotional wobble on my part, but help from a friend and making the acquaintance of Ms Wow really made the difference. The scratches she left are still clear on my back today, and I can't help but smile at them in the mirror, and at the memories they represent.
Read on if you wish. I want this essay to provide detail for readers that may not know much about the Hedonism party – and also to show my own insecurities so that you can see I'm not different from many others. I'm not some super confident sexpert!
Getting into Killing Kittens
KK stands for Killing Kittens, and their parties are for people who wish to explore sexually and fulfil fantasies and desires. They are aimed primarily at couples and single Kittens, catering for the predominant tastes. I've been wanting to get to one of their parties for over a year. But, being a single male, I have faced something of a challenge, there.
Guests can't go to parties on their own (unless it is a singles' party) but if they find a Kitten, they can couple up for the events. Kittens, however, can go on their own as singles to any KK event. This keeps the balance of attendees leaning heavily towards Kittens, and after all this is a Kittens' world!
Despite the name Killing Kittens, there is nothing dark about the KK experience; I can't emphasise this enough. KK is about creating a safe and empowering environment for people, and all the authority lies with the Kittens. It is an environment for responsible, safe and consensual sex between likeminded people. It's about having a lot of fun!
KK parties
There are several types of regular party that KK hold. These parties come in a number of flavours: Kabaret, Mansion, and Hedonism being the main ones, with a few others that are held out-of-town in country mansions.
Hedonism is supposed to be the most 'out there' of the parties. Some say it's worth going to Kabaret or Mansion first, where things can be a touch more discreet, but others say that if you dive right in you are still going to have a good time. For me, it was the first party that came up on the calendar after I decided that I was ready to try one, and it was on my birthday weekend, too. It was time to be bold and see what this scene could really be like. And you know, what? It was everything I had expected, and nothing I had feared.
The arrangements
My Kitten and I decided to go together to explore but it is crucial you discuss the boundaries of your night before you go. How that functions is down to the pair. It is highly frowned upon for a Guest to go to a party with a Kitten and then immediately leave her alone to play with other Kittens – it's also just plain rude! Guests must always be respectful to Kittens, and also keep in mind Kittens do talk to one another and most certainly look out for each other. If a Guest treats a Kitten badly, he should expect to find that he's burned a wide network of bridges, not just one.
I went with a Kitten from the official KK Singles chat group; an intelligent and kind woman with whom I am lucky enough to have become friends. She has been to a few parties herself and wanted to help me go to one as she knew I was keen. She was going anyway, so I purchased a couples ticket and paid the extra cost of that over a single ticket for her. Together, and with a third Kitten we know from the chat group, we booked an Airbnb in central London and met up to get ready for the night.
The Kitten I went with and I had our chat before the event to cover expectations. She was happy to keep me company and we agreed that if either of us got an opportunity to spend some time with anyone else we would be happy to let that happen. I was lucky to go with her, as she helped me through the nerves that struck later. And boy did they strike! I refer to her as 'my' Kitten for the rest of this post, but the same is true the other way around – I was 'her' Guest. It's not a sign of ownership; it's a useful term of association. When you talk to others at the party, you do tend to ask who their Guests and Kittens are, as a way of differentiating who is who and what the relationships exist between people.
Pre-drinks and arrival
The outfit for hedonism is, for Guests, a shirt and suit with a suggestion to bring swimwear for later. For Kittens, it's smart and sexy clothing or dresses, and swimwear or lingerie for the "wet areas"… Masks are a must for everyone.
A number of us arranged via the pre-party chat group to meet in a nearby bar before heading to the event. It was a supremely attractive and sexy crowd who came along, all of whom were very friendly. The group-chat in the weeks leading up to the event meant that we all knew at least a little about each other when we met in the bar. Not all of the party's attendees join the chat, but it's a fun way of becoming familiar with the people you do see there.
On arrival at the party, we were all given a glass of prosecco and shared locker keys. There is also a bar just inside. Once the night gets going many people undress to swimming shorts, bikinis, or lingerie, and the lockers provide somewhere to put the clothes you arrived in. It is also where your phones will stay – there are no phones or cameras allowed past the locker room. This is one night that you will not be sharing on Instagram!
Being a spa-like environment, the venue was certainly warm from the start. The lighting was low and sexy, played out in blues, pinks and purples. The music was unobtrusive but added to the party-air. There were sofas in a seating area next to the bar, and the soft turquoise glow of the hot tub at the back dominated the room. The waters bubbled away happily, lit with an entrancing light that caught the attention and imagination of all that entered the venue. There was easily space in those waters for 20 people, with a seating shelf and a ledge that both ran around the full circumference. More could fit in and around the pool if they wanted to get intimate. Which they did. They very much did.
It didn't take long before the combined heat and atmosphere led to unclothing among the attendees, with permission given by KK to take off as much as you like. Most people start by dropping to underwear or swimming outfits, but by the end of the night, plenty of people were wearing nothing. That included me, too, for a good while there.
The Rules
This place is about empowering Kittens and creating a safer space. The biggest rules are that no means no, no one can join in the play of others without express permission, no hanging around on your own (as a Guest) to lurk to watch others and – significantly – Guests must not approach Kittens. If a Kitten doesn't come up to you then that, right there, is your no.
It's a simple enough set of rules, and I was cool with that. There's no guarantee what anyone is into or looking for without speaking with them to find out. Some want multiple partners that night. Some want fun in the hot tub, some want to be watched or to watch. Some are waiting to see what happens. Couples or not, and no matter the motivation or hopes, the intent is to enjoy the night. Everyone is there to have fun, whether euphemistically or not, and to feel sexy.
Playtime, and The Wobble
The night ended exceptionally well, but I struggled for a bit in the middle bit. Most of my struggle was in my own mind and no doubt came about because I'm still new to the scene, but some of it was an age-old emotional issue of mine – a periodically flawed sense of self-worth. Please be assured that this isn't a cry for compliments, I'm just trying to be open.
To summarise, I'm pretty certain that I'm reasonably attractive. No sex-god, certainly, but boyishly cute and capable of sexy sometimes. But I can't always channel that, and sometimes focus too much on what I don't like when I look in the mirror. I went from being a small and scrawny geek in my early teens to tall and lean, but the tiny nerd in me is always there, wondering what to do with all these shiny new buttons as an adult. Adulting is hard.
In the light of day, of course, I know that it's the confidence you do or don't carry with you that is where true attractiveness lies. Not the silly things we tell ourselves.
At the party, I actually felt fine about the initial undressing, comfortably dropping to my black briefs (I had forgotten to pack the vaguely sexy swimming shorts I'd spent hours searching for, of course). With others getting undressed around you, and several naked women already walking past, it was easy to undress to something not far off what I would wear at a pool. On the advice of the chat group, I had also packed flip-flops. With the whole place getting quite a lot of water on the floor during the night, it takes a brave person to go barefoot to the unisex toilets or to wear heels on the wet surfaces.
Still feeling perfectly fine, I chatted to someone at the bar (a surreal experience as she was topless and very attractive, and I still found myself engaging in small talk – possibly to her amusement), but generally kept company with my Kitten and my friends from the chat group and the pre-drinks. We watched. We took a dip in the hot tub. Several people let things get excitedly playful. A Kitten started giving her Guest – both strangers to our little group – a blow job. Another Guest went down on his Kitten while she sat on the side of the pool, drinking and chatting to others. A Kitten sat on the lap of her Guest in the water, slowly screwing in the hot water. There are condoms liberally available in baskets throughout the venue, so there is always one to hand.
It wasn't long before a threesome broke out on the ledge at the far corner of the pool, a Guest and a Kitten pleasuring another Kitten in full view of everyone. Everything was getting very exciting, and I won't pretend I wasn't sporting a hard-on, hidden by the aerated waters, as I chatted with my Kitten and another who was also one of my friends.
Then my Kitten left to get a top up drink for us both (she had the locker key and access to our cash), and the other Kitten concentrated on her own Guest. As the minutes passed one of the rules came to my mind and left me a touch worried: I was a Guest, sitting on my own, unknown to most of the other people in the hot tub, watching them. Was I breaking a rule? Was I lurking? I looked around to find my Kitten, but after a few more minutes I still couldn't see her. I extracted myself from the pool to ensure I didn't infringe on anyone else's pleasure. It was this form of over-thinking, happening while nobody around me cared either way, that foreshadowed my upcoming wobble.
The Wobble Strikes
I found my Kitten at the bar. Neither my Kitten or I saw anyone we specifically wanted to play with, but we are both keen fans of people-watching which made it fun anyway. We tried to establish the relationships and the tastes on display, enjoying the mental sparring as we produced our theories.
Over that time, though, I could sense that I was one of the very few men in the venue not actually getting up to any play. Was it something wrong with me? Was I unattractive? Unfit? My thinking was skewed and I'd say that no one should ever worry about how they look at these events. Even the most studly of the Guests and Kittens are likely hiding their own set of worries. Who are we to look and know what others are thinking for sure? And who are we to judge what others feel is sexy and appealing about our own selves? I know this. But at the time… that wasn't how I was thinking.
As time passed watching and observing the night around me, I entered Full Wobble, despairing at myself and wondering if I had made a horrible emotional decision in coming to the event. Had I made a mistake trying to find out about the scene? Was it me? It's been a long time since I have held down a sustained and healthy relationship – was there something around me that the other couples could sense and that the single Kittens could observe? I began to wonder out loud if I should go back to the Airbnb and leave my Kitten to it, worried that I was holding her back by causing other people to assume she was with me as part of a non-playing couple.
But this is where going with company really helped me. My Kitten is an impressive woman with a very kind heart. She could clearly see me filling with self-doubt and expressed concern to me. She sought to soothe me, even taking a while to cuddle up with me for a bit as she ran fingers through my hair and helped me unwind (it's really hard to not to feel comforted, in that situation). Eventually it worked, and I think she began to sense me relax again. I may not have been fully level, but at least the wobble mostly passed. She laughed off my fear about ruining her night. If she decided she wanted someone, she assured me mischievously, she would go and get them.
Ms Wow
Then came Ms Wow (real name withheld, of course). She appeared seemingly from nowhere, wet hair swept back, wearing a black bikini and a cute smile, and walking up to me and my Kitten where we were lying on a single person sofa. She was beautiful. She said she had seen me around a few times that night and wanted to say hello. It was something of an out-of-the-blue revelation for me, as I hadn't noticed anyone noticing me, mid-Wobble as I had been. My Kitten smirked to herself, knowing full well what the subtext of this conversation was, and making eye contact to assure me it was okay. Ms Wow, before long, joined us on the sofa. That may have made it a busy little sofa, but I wouldn't say it was something any of us minded – three wet semi-naked bodies on one sofa makes for quite the fun experience. Ms Wow asked us about us, trying to work out our connection and whether I was allowed to play. The conversation was in many ways between the two Kittens, and it was clear that if my Kitten had said no the boundary would be respected.
I paraphrase, but after a while the direct question was asked.
"Do you want to play with him?"
"Yes."
"Shall I leave you to it?"
"Thank you."
My Kitten then got up and left the area with a smile, going over to find our friends. Ms Wow turned to me and kissed me. She felt so good pressed against me; it only took moments for her touch and the evening's sexual excitement to hit home, arousing me. She asked if I wanted to join her in the sauna to play, and there was no way I was going to say no. I quickly grabbed a condom from a nearby basket and joined her there.
The room was steamy, and not long after we closed the door it was steamier still. We had it to ourselves, and as soon as she could she slipped me out of my briefs and took my hardness inside her, first seated facing me, then kneeling on the seating while I stood behind her, alternatively holding on to her or gripping the wooden slats of the seating.
It was incredibly sexy. It wasn't about finesse, it was about hot and steamy sex. My memory will indelibly hold those images forever. Her body and mine, the heat, the sweat, the mutual pleasure. I loved it. The experience wasn't about hours of flirting and small talk, it was about having sex together and enjoying it.
I don't know how long we were in there, but we eventually left the sauna and ended up in the hot tub together, where I alternatively gave her oral pleasure as she sat on the side, or she straddled me on the underwater ledge. We chatted with two of her friends who were also in there, and while they played with each other she sat on my lap and we continued to have sex. It was all very hot and horny. Eventually, though, the moment moved on, and she joined her friend for some Kitten-to-Kitten fun. I enjoyed the view for a while, then felt that I should head back to my kitten and our friends that were still at the party. I didn't want to have abandoned them for my own pleasure. I said I would find her again later – she was so hot and so very sexy. I absolutely wanted to see more of her.
By now it was the early hours of the morning, and the party was beginning to thin out as attendees started to leave. It wasn't long before the night would have to come to a conclusion, so we all headed back to the lockers while the venue began to wind things up. We all had thoughts and experiences to digest, some quietly, some excitedly. I like to think that several couples would continue things nearby hotel rooms. My friends commented on the scratches on my back that Ms Wow had left, and I was surprised by them – the sex had been so good that I honestly hadn't noticed. Just before leaving I was able to get back to Ms Wow, being lucky enough to get her phone number after a mutually happy kiss.
Maybe that isn't always the way things are done, and sure, some encounters probably stay within the boundaries of the night. But Ms Wow said she was single, as was I, and the sex was hot. Why wouldn't I want to see her again? She sounds like a pretty busy woman, but we have texted a few times since. Maybe we won't meet again, but with luck maybe one day we will.
The after-buzz
Part of me is still pretty dazed. That was one hell of a party, and an experience. I'm glad I went, and even more glad I had someone there to help me in my 'moment'. It was an event in my life unlike anything I have yet experienced, and something I have always wanted to do.
I've deeply held for a long time that our society is too repressed, sexually, and that we neither discuss sex nor experience it often enough. Sex is an absolutely crucial part of being human, and often reveals itself in our thinking whether we want it to or not. Sex is important, and I'm glad to have had a taste of how great the openness around it can be.
I can't guarantee that a similar circumstance will arise for me any time in the future, depending as it does on whether a Kitten wishes to take me to another event. But I'm thankful for the opportunity that I had, and hopeful for a chance to see the other parties or return to Hedonism. Killing Kittens has created a great experience and one that I would highly recommend to others who are curious.
I went to the cinema to watch two movies back-to-back yesterday, as a way to try to distract myself from the sexual come-down. I knew it was coming; where the 'real' world re-asserts itself over the hedonistic delights of the night before.
It's not that the real world seems greyer, or the senses less sharp. It's not that the colours are now muted. Those are tired clichés. It's more that the colours black, pink, purple, white and blue all now make me incredibly horny. I'm remembering the people fucking around me, the sexual delights being experienced, the openness and fluidity of the encounters. And I keep imagining the body of Ms Wow, pressed against me, wanting me…
Yeah, given a chance, I'm coming back.
Want to discover more about your sexual self?
Our events offer the experience of a lifetime where people can explore their sexuality in a daring yet safe and controlled way. Discover our sexciting parties and workshops, where Kittens are always in control!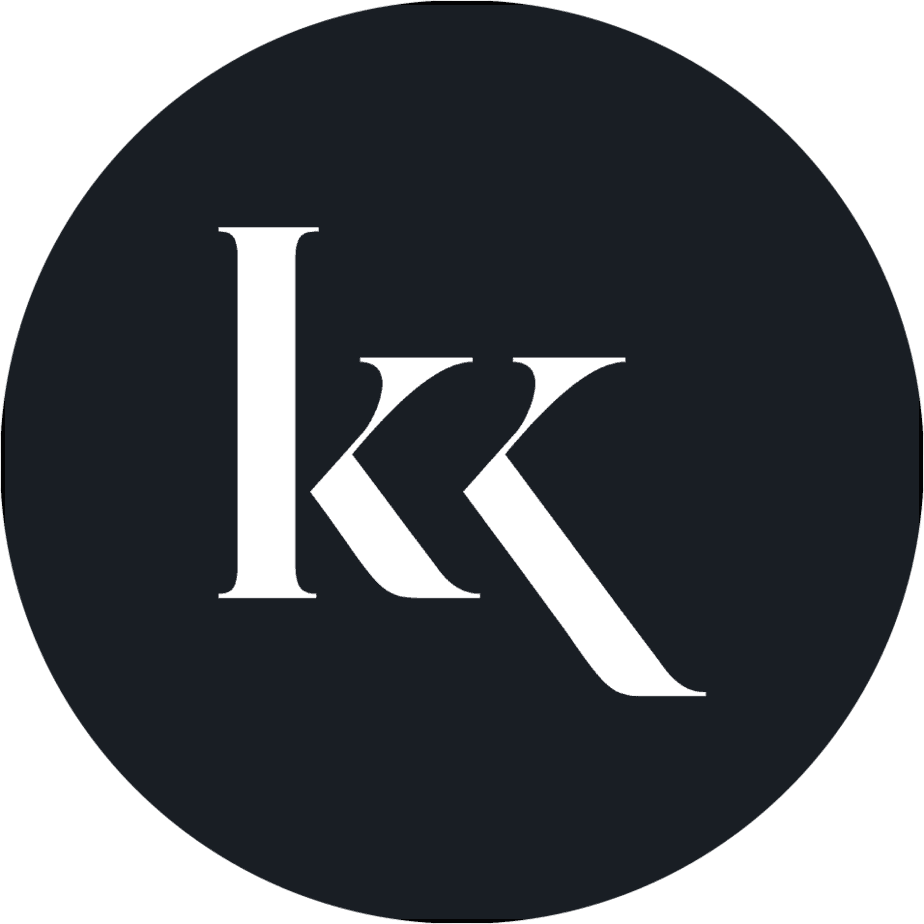 Written by the Killing Kittens team.