Temperature play is a popular BDSM kink that can really turn up the heat in the bedroom. I've put together this saucy guide on everything you need to know when experimenting with wax.
Whether you're an experienced Dominant or Submissive, or you're completely new to BDSM, temperature play is a sensual kink that all can indulge in. Many Kittens and Toms have expressed their interest in trying wax play at home, and I can understand why!
What is BDSM wax play? Well, it involves dripping hot wax onto the naked skin—which can sound a little scary at first—but it's actually an incredibly sensual practice that is all about experimenting with different sensations on the body.
Everything about wax play looks so sexy – the ambient atmosphere of candlelight immediately sets the mood, while the sensation of deliciously warm wax dripping onto the skin delivers the perfect combination of pleasure and pain that's sure to heat things up in more ways than one.
Also known as temperature play or sensation play, this style of BDSM is about slowing down and teasing your partner by either heightening their senses or restricting them. In doing so, you allow your partner to focus on exactly what you're doing to their body, making it impossible to resist your command.
Not only does wax feel amazing on the skin, but it also looks beautiful. Think of yourself as an artist and your partner as your canvas. Every drip of wax on their body becomes a stunning piece of erotic art. Picture yourself experimenting with different colours, and different patterns across every inch of their skin. Sounds exciting, right? So let's get into it…
What is the best wax for BDSM?
Before you go and grab the tealights from the kitchen, there's actually a lot more to it. To try this at home, you'll want to invest in a good set of BDSM wax play candles (also known as bondage candles). These are designed to burn at a lower temperature than regular candles, so you can be sure they won't burn your skin (a trip to A&E might get your heart racing, but not in a sexy way).
There are different types of BDSM wax play candles you can buy, including paraffin wax, soy wax, and beeswax. All of these will burn at around 52 degrees Celsius, which is enough to make your partner squirm, while still being safe on the skin.
Where can I buy wax candles for BDSM?
You can buy BDSM or bondage candles from pretty much any sex shop online, but be sure to check the ingredients and quality before purchasing. My personal favourite bondage candles come in some lovely deep purples and reds that really stand out on the skin. I got mine from Bondara. Love Honey also has a fantastic selection, from pheromone infused massage candles to devilishly red and black bondage candles that will really make your partner melt at your feet.
How to use wax for BDSM
You can use candle wax in both sensual and sadistic ways to drive your partner wild, and if you consider yourself Sapiosexual, here's a fun fact for you: The science behind temperature play is that changes in temperature excite our neuroreceptors. This can heighten arousal, which I think we can all agree, sounds pretty fun.
Start off by lighting the candle and dripping the wax from about an arm's length away from the body. The closer you bring the candles to the skin (closest being around 20cm away), the more deliciously warm the sensation will become. You can increase and decrease this intensity as much as you like to keep your partner at your mercy. Be kind (or not so kind) to sensitive areas such as the inner thighs and breasts, but be sure to stay away from the genitals. Ouch!
As I always say, BDSM is about anticipation, and temperature play can really get your partner aroused when paired with bondage and blindfolds. The combination of being restrained and blindfolded is one I love, especially when I don't know when or where the hot wax is going to land on my skin. I have to place my entire trust in my Dom in this moment, the only thing I focus on is the sound of his voice, commanding me as I melt into submission for him.
As steamy as it sounds, you don't have to use hot wax if that sounds a little intense to begin with. Why not get creative and use your imagination? You know your partner's body better than anyone, so next time you go down on them, why not pop an ice cube in your mouth to create an extra tingle and watch their hairs stand on end? Or use some warm lube to give them a slow and erotic massage that is sure to leave them feeling hot and bothered.
If you're wondering how to clean up after a candle wax BDSM scene, this can be sexy too! For many, removing the wax from the skin is just as arousing as putting it on. I was one of those kids who used to put my finger into a candle and wait for the wax to dry and then peel it off – it's clear I was a masochist from a young age! You might be reading this thinking, "what a weirdo", but if you're sat there saying "me too!" then you know exactly what I'm talking about. There's something strangely satisfying about peeling off the wax from your skin.
When the wax is dry, you can grab a credit card or even a butter knife (this could be worked into the role play scene) to gently remove the wax from the skin. This can be incredibly satisfying for the one who applied the wax too.
Now that the heat is gone, you might feel like cooling things down, by introducing ice cubes or cold lotion. These can be used as a way to further tease your partner, or as a refreshing form of aftercare.
TOP TIP: Whatever you decide to use, be sure to test it on the skin prior to play, especially if you're a Kitten or Tom with sensitive skin. And put a towel down to minimise spillages. That way, there's more time to enjoy aftercare.
So there you have it, some simple ways to get started with temperature play. Whether you're into other forms of BDSM or not, wax for BDSM is a fun way to experiment with power-play dynamics in the bedroom.
And remember, Kittens and Toms! Consent is sexy, communication is sexy, and aftercare is sexy. So always make time for these throughout those steamy sessions. We hope you have fun experimenting with these sensual BDSM practices, and if you're kurious to find out more, then keep an eye out for our upcoming events and workshops on all things BDSM and kink.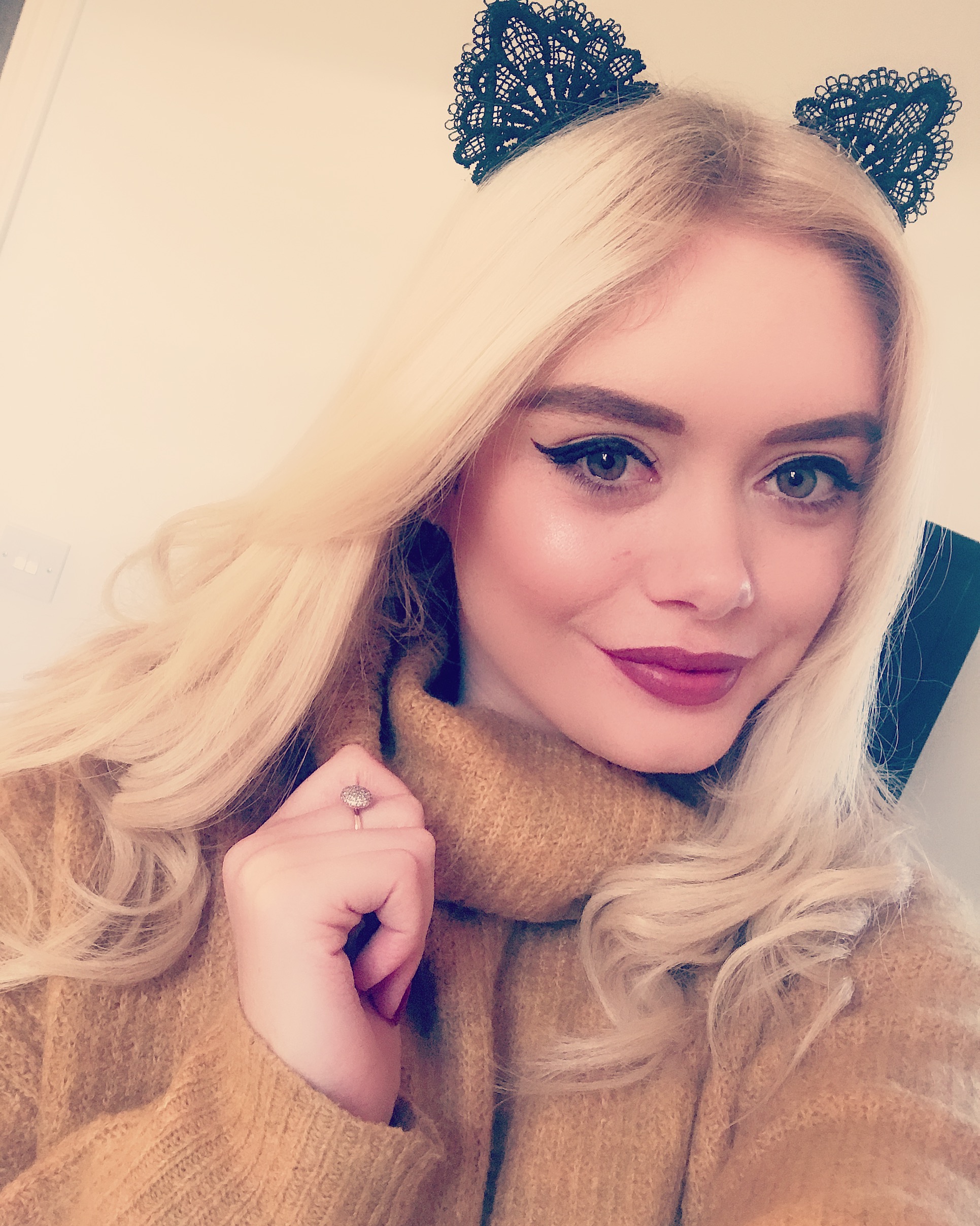 Sarah Butcher, aka Sub in the City, is a sex-positive BDSM & Kink educator who's goal is to empower others to explore their sexuality, providing a safe and welcoming space for you to gain a deeper understanding of BDSM practices and introduce them into your sex lives with confidence.