How to talk dirty over text
Coach, matchmaker and founder of Tailor Matched, Asa Baav shares why talking dirty over text might just be the opportunity you've been looking for to introduce a little role-play in your sex life.
Expressing your sexual desires and making room for them in your sex life takes courage, but the payoff is worth it. You can build a deeper connection as you explore your own desires and get to know theirs.
So, you've decided that you don't want to settle for vanilla sex anymore, and you're ready to unleash your wilder side and own your whole self. Then this blog is for you!
What things should you say when talking dirty over the phone?
I know that dirty talk can sometimes feel a little awkward, to begin with, but remember that sexual confidence is contagious. The more you become comfortable in your being, sexuality and desire, and can talk about it before sex, during sex and after sex, the chances are they will do too!
Do you know what is really sexy? Consent.
Before you embark on your sexual adventure, I recommend talking to everyone involved about what sorts of interactions might feel best now and what you're all comfortable with sharing. There should be consent in place for remote interactions, just as there is when in person, especially if you want to bring in a little kink.
If you want to take things slow and you feel like they aren't respecting your space, they were never for you! This includes setting boundaries around how much we are willing to share, recordings and taking screenshots of what you might get up to in between the sheets.
Know what's off-limits
Everyone is different. Some people get a thrill from saying or hearing things that might usually be a bit taboo.
Some people love swear words, while others find them too jarring.
Some people get turned on by hearing 'pussy' or 'daddy' while others get turned off.
Make sure you check in with yourself and your partner to see if there are any words that they want you to avoid during dirty talk, and communicate and explore what you like and don't like.
Tell them what you want
A good way to think about dirty talk is to tell your partner what you want to do to them/with them.
Hot tip: you don't need to barrel into a conversation about pegging your partner if you've never uttered a word about anal!
Try easing into the dialogue by telling your partner something they do that you love or start with what you are wearing, what you are doing and what you want to do later.
And as the conversation builds up, you can get more and more specific and explicit.
Keep it fun, light-hearted, sexy and experimental.
What types of dirty talk examples can I use?
Here are 21 dirty intros you could try on text:
I just got a vivid image in my head when you…

Do you remember that time when we…

I just got a flashback to when you…

Tell me what you want to do to me…

I just played with myself. I miss the way your skin feels, your hands on my body, you and me naked moaning. Got anything to add to that vision?

Have you ever tried X before?

I am wearing that (insert clothing) you like. I am running my hands through my hair, caressing my neck, touching my (X)… what would you like me to do next?

You can't come until I say so. Are you game?

Tell me the dirtiest fantasy you've ever had

I've got something for us to play with later… want to see?

Name a body part and I will send you a picture of it

Send pictures of two sex toys and ask them to pick one

I want you to bend me over and give me a spanking

I've been very naughty…what's my punishment?

Name a sex position you'd like to try

I am so wet/hard for you right now, I can't wait for you to X

Tell me what you think about when you masturbate

I loved seeing you in that shirt/jeans/dress/top you wore last night, it makes me feel X

I want to softy kiss your lips, whisper all the things I want to do to you

I just thought of something I really want to try with you, want to hear more?

Come over here now!
What dirty text messages can I send?
This kind of societal "shhhhhing" means that not only do we struggle to be sexually assertive with our partners but even to be honest about what we want with ourselves, with that in mind it is easy to either say nothing or blurt everything out at once.
Tink about dirty talk as a slow build to that sexual tension. If we overdo it or get a bit too explicit to begin with, we may make them feel uncomfortable and like we are only after one thing.
So, slow down, start small, decide on what it is that you want to say, take a deep breath and press send. Here are a few examples of dirty text:
Share a fantasy
Dirty talk over the phone is a perfect opportunity to talk about a fantasy that you have perhaps brought up in the past but never fully explored…yet…
When you start with fantasies, you can get a much better picture of how you or your partner want to feel during sex.
Get curious
Perhaps they say that they want to be tied up, but what does that look like?
Do they like silk ribbons or chains?
Are we talking feet and hands, or the whole body?
Go deeper to understand who, where, how and why they want what they want so you can both explore the desires more clearly. Getting them to share more about their fantasy will get them all hot and bothered.
Some prompts to get the conversation started:
What's something that you haven't done yet but still want to try?

What do their favourite sexual experiences have in common?

Which sex toys do they like or want to try? And why?

What emotions do they feel during really good sex?

What makes them feel turned on during a normal day?
Who are they allowed to be during sex?
Knowing how you want to feel, and the kinds of sexual, erotic or intimate activities that bring you those feelings, is a great place to begin a conversation.
Finally, just like IRL, you need to set the mood before you get down and dirty via sexy dirty talk.
Tidy your space, make your bed, light a few candles and dim the lights – just as you would if they were physically there with you. Maybe even create a sexy Spotify playlist and have it playing in the background. Create a sensual ambience for your digital get down just as you would if they were staying over IRL.
Want to take your sexy texting up a notch?
KK host a range of dirty talk workshops, empowering you to ask for what you want in bed. Keep an eye on our upcoming workshops page and grab your place.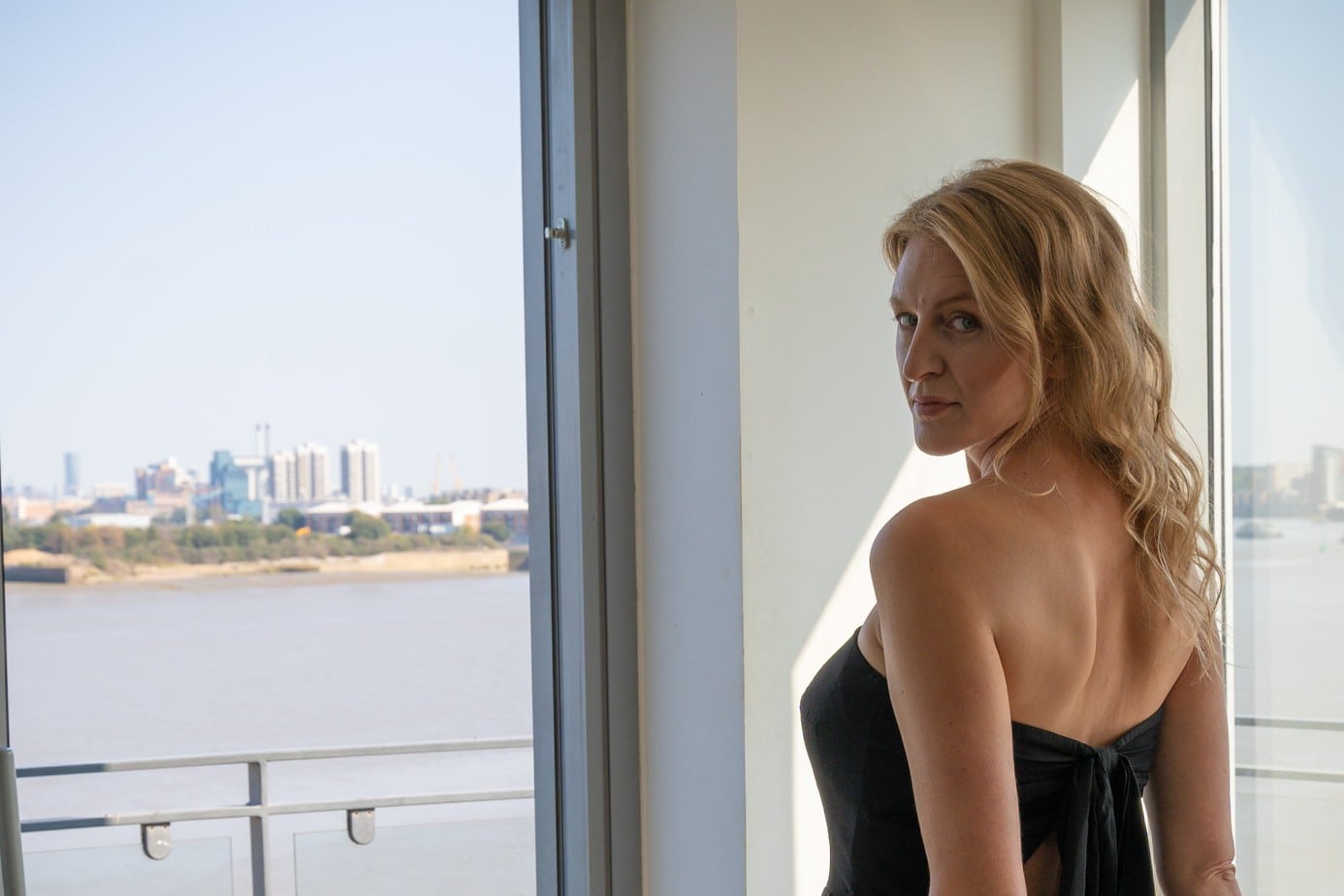 Asa
Baav (she/her) is the founder of Tailor Matched, a matchmaking agency for the wild at heart and the nationwide thought leader in sexual and romantic compatibility. As a matchmaker, coach, and educator she is on a mission to help busy professionals create deeply satisfying romantic relationships, inside and outside the bedroom – no matter where they are on their dating and relationship journey.