Hello! First up…what, and who, is Bump'n?
Bump'n (formerly Handi) is a hardware start-up creating the first line of accessible sex toys – designed for and by people with disabilities. Founded by a sibling duo – Heather Morrison & Andrew Gurza – because of the shocking fact that while the WHO declares that sexual pleasure is a human right, it's out of reach for hundreds of millions of people worldwide due to disabilities, ageing, arthritis and other mobility limitations.
When we surveyed the disabled community we found that 56% of people living with physical disabilities had difficulty self-pleasuring. 64% cited hand limitations as a reason for this difficulty and 92% wanted a toy designed for them, regardless of whether they had difficulty or not. These figures echo the resounding need for inclusive design in the growing sex tech industry.
Bump'n believes in everyone's human right to 'bump and grind' and experience sexual pleasure, and so we are on a mission to bump aside some of the barriers that stand in the way. We've started with hand limitations because for our community it's the biggest barrier to both unaided self-pleasure AND using the toys currently on the market.
Our first product, The Bump'n Joystick is launching pre-sales on December 3rd, International Day for People With Disabilities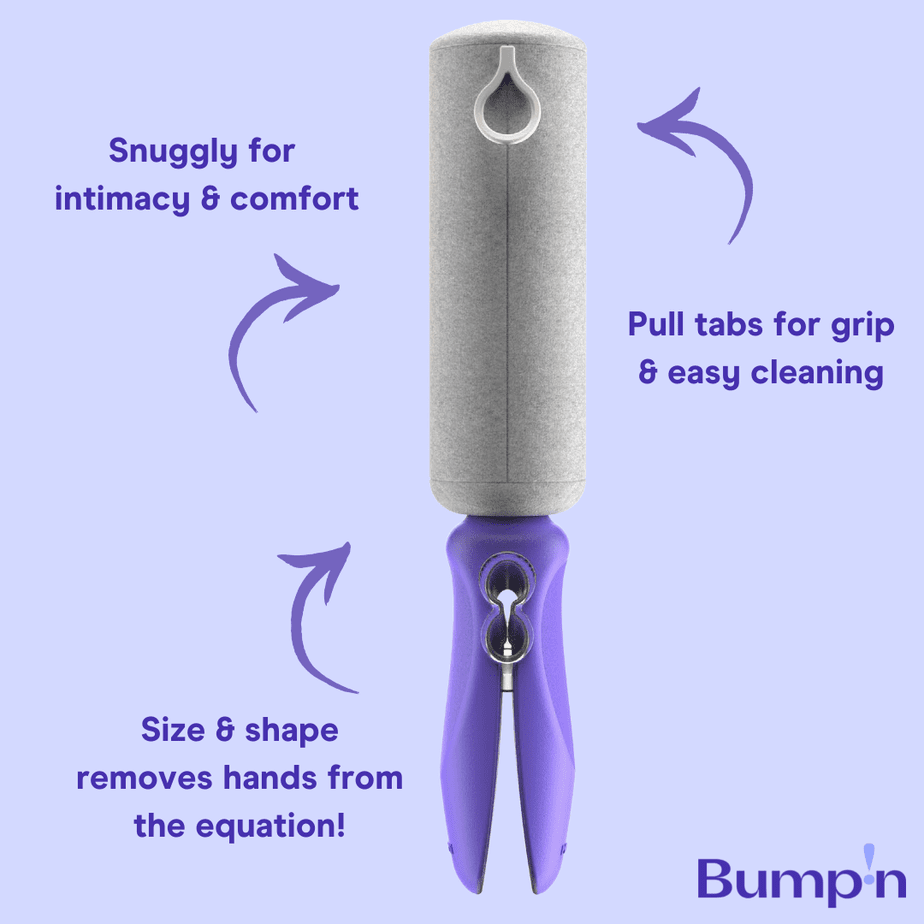 Tell us about the Bump'n Joystick! Why is it important for you to have designed a product, as well as creating a space for raising awareness and having conversations through your online presence?
The Bump'n Joystick is the first disability-driven sex toy created for and by disabled people. We've worked with sexual health and design experts, Occupational Therapists and the disabled community to bring it to life.
It's been designed to remove hands from the equation from start to finish – from unboxing, use, cleaning, charging and storing. While we know we can't please everyone with one device, we've attempted to create the most versatile design with heaps of options so that we can help as many people as possible with our first release.
The Joystick's overall design, which looks like the love child of a body pillow and a foam roller, has been designed to transfer reliance from hands and fine motor skills to larger muscle groups.
Its upper half is made from soft, cuddly memory foam for intimacy and comfort. It's flexible for different positions, body types, abilities and preferences.
The Joystick is non-gendered, and designed for a variety of genital anatomy. It's also designed to hold your favourite toys or those you want to try – dildos, sleeves, wands, vibrators – breathing new life into toys you already own and opening up options for new ones you may want to try!
The Joystick goes on pre-sale December 3rd and will have a limited run – first come (no pun intended…) first served.
We learned early on that we couldn't create products in this space without addressing the stigma that sits around sex and disability. This has negative knock-on effects on people's mental and physical health. It perpetuates feelings of isolation and shame within the disabled community, as well as exacerbating the gap between able and disabled people.
To that end, our brand exists to help tear down the stigmas that surround sex + disability, seeking to provide more disabled voices with a platform and bring conversations out of the shadows. The more we talk about it openly, the more empathetic and connected communities and societies we can create…. and the more people who understand the barriers, the more we can begin designing solutions to address them. It is for this reason that we created the Book of Love, Lust & Disability last year, co-authored by 50 disabled contributors sharing their stories and experiences on sex, dating, relationships, sexuality, body image and much more.
Talk us through the design process – where do you even start when building a brand new sex toy? What has been the most challenging aspect of creating the joystick, and of establishing Bump'n as a whole?
We strongly believe in the ethos 'nothing for me, without me'. As such, the disabled community has been involved in our design process at every step – including our initial research, concept validation, design evolution prototype testing, content creation, pricing and brand building.
We've been incredibly fortunate to work with amazing people along our journey, who believe in our mission and who want to be a part of solving this incredibly large, but overlooked problem for hundreds of millions of people.
These include Dr. Judith Glover, who has a PhD in sex toy design; Anita Brown-Major, a Sr. Occupational Therapist who specialises in sexual health and wellness; Cindy Gallop – an absolute sex tech leader and founder of Make Love Not Porn; Jessica Tarpy – who led and launched The book of Love, Lust & Disability last year; and a small but passionate and hard-working core team. Without these people, and their contributions, we would not have achieved all that we have so far.
It's fair to say that Andrew and I were fairly naive when we decided to create the first line of accessible sex toys. We had no idea how many hurdles we'd have to overcome.
We operate in a space still largely stigmatised (sex! OMG!) so there are myriad infrastructure issues that you don't anticipate initially. For example, finding insurers that will cover sexually related companies has been tricky, expensive and time-consuming – who knew insurance companies might ever not want to take someone's money?
Similarly, sex tech isn't every investor or grant foundation's cup of tea – no matter how much you wrap it up in human rights, equality and disability. It's been challenging to raise money through more traditional methods. This is beginning to change thanks to the work of those who have come before us and have proven the market and opportunity.
The biggest challenge recently was our name change from Handi to Bump'n. We had been trading under the name Handi for the last 2 years, only to find out that a sex toy company from Norway owned the global TM rights to 'The Handy'. Despite our best efforts to co-exist, they were insistent on a name change. This was a heart-wrenching realisation for us – and the result of us being a bit green when we started two years ago.
Looking forward we're super excited about our new name, Bump'n, but it was a hard pill to swallow at the time.
These setbacks are eventually great learning lessons OR fuel for our desire and passion to make a change in this space. Even though they may only seem like headaches at the time!
What has been the most rewarding aspect (so far!) of going on this journey?
We recently tested our Joystick prototypes with ten disabled legends across Australia – and we heard things like:
"I rarely get intimate touch in my day to day life. This gave me a level of intimacy I haven't had in years"

"OMG I was able to cum for the first time in a long time on my own"

"If you pull this off, you'll change my life and the lives of so many others"
It's statements and feedback like this that keeps us going – especially when it gets tough. Because it's not about any one person, or creating a successful company, it's about the opportunity to help so many people lead more fulfilled and independent lives. It's why we get out of bed in the morning, and it's why we do what we do.
Looking ahead, what are your hopes and dreams for the future of Bump'n, and for the perception of sex and disability in society more generally?
We want to change the world, of course! Our first product launch is just the beginning. It is the first in a line of products, which can be built out over the next few years.
Beyond product, we are building a strong brand with meaning and a passionate community around it. From this community, we have learned so much – including the gaping holes desperately in need of innovation-shaped filling. Areas that include new, accessible products; stigma-busting, provocative content; and sex education tailored to a community that is being ignored and overlooked – that's 1 billion people globally for anyone thinking this is a 'niche'.
Because we are the first brand spearheading change in this space, we have known from day one that our company must be global – because the need is global.
So, ya, don't mind us – we'll just be over here changing the world
Head over to the Bump'n website to shop the Joystick for yourself, as well as checking out the Bump'n blog, podcast and more.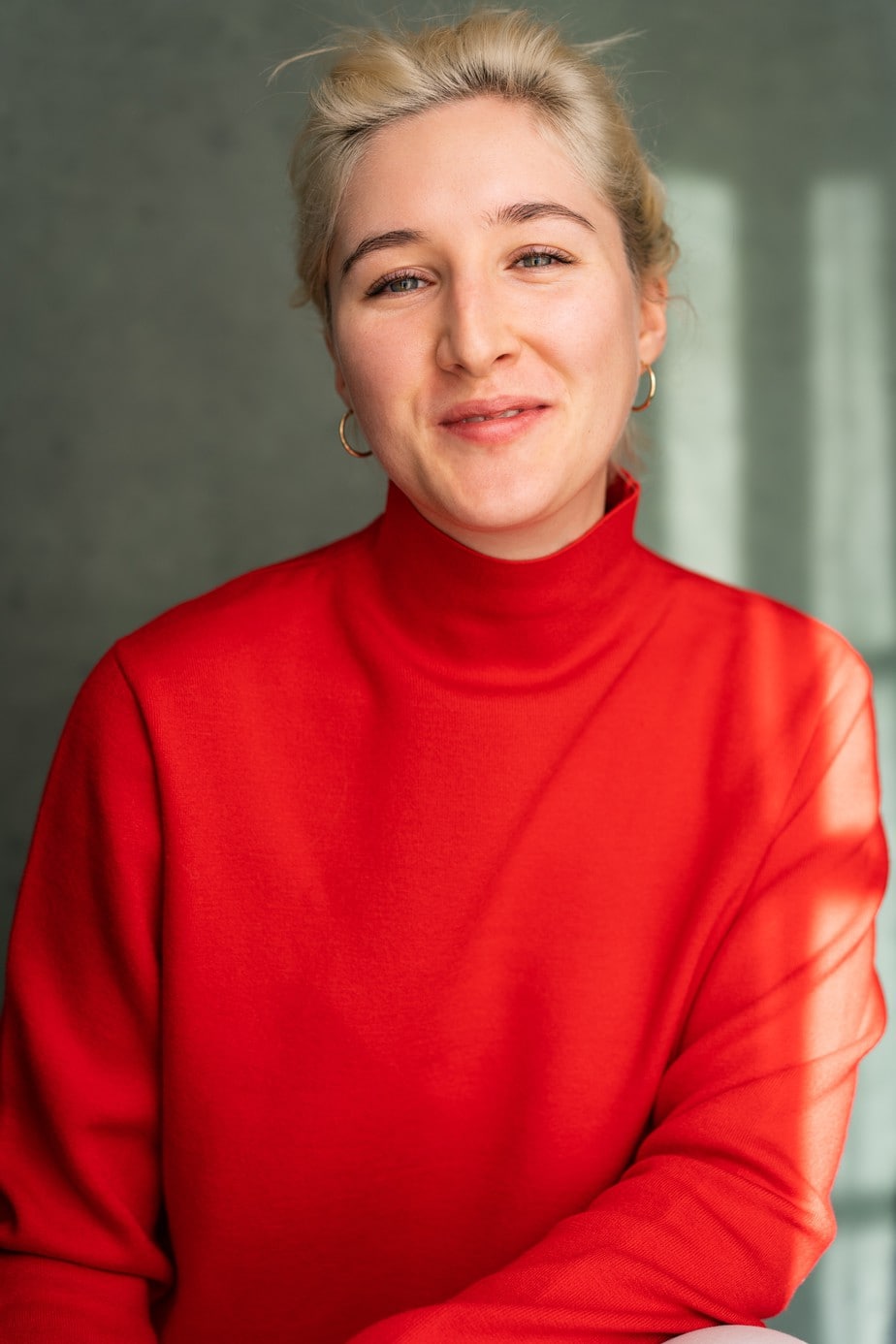 Esme (she/her) is the editor of the KK blog. She is also a writer, copywriter and full-time Aquarius.