The results are in! 
We analyse your results from the KK Lockdown Survey and what you've all been up to…or not as the case maybe!
Have you had more or less sex in lockdown? 
Less

37%

More

24%

Same

20%

Not having sex

17%
Hmmm, it's totally understandable mojos might be slightly on the lower side especially as we enter our fourth month of lockdown. But there is light at the end of the tunnel, lockdown is slowly lifting and we hope to be back with our offline parties soon so we can turn that statistic around! 
Have you masturbated more or less in lockdown? 
More

49%

Same

29%

Less

17%

Not masturbating

3%
Whoop! We love a bit of self love! At least there is action of some sort and we can only imagine our Kittens and Toms flying solo in lockdown are finding ways to keep themselves busy and sexual. As the incredible Domina Franco said recently in our instagram live chat with her, "what else have you got to do during lockdown other than literally go and f*ck yourselves"…i think she forgot about work, kids, chores, shopping…but we loved the phrase! If you need tips on masturbation then have a read of our blog Slipping Masturbation Into Your Self Care Routine. 
Have you used porn more in lockdown?
More

38%

Same

35%

Less

17%

Never watch it

8%
Perhaps using porn to spur on the masturbating? Either way it looks like you've been entertaining yourselves. The next question we should have asked is where do you watch your porn? Ethical porn is a phrase that's becoming increasingly popular, is that your go to? Should you be paying for porn to guarantee the best? Have a read of our Ethical Porn blog and where its roots lie. 
Have you used zoom/chat app for sex/masturbation?
Not at All

71%

Other Group

17%

KK Party

7%

All of the above

3%
For the 29% of you who have ventured into online sex, bravo! Our online House Parties have been a huge success and will be here to stay post lockdown, they've proved a brilliant intro for newbies and a cheeky distraction from the norm for regular members. If you are dipping your toes and other such things into online sexual pursuits make sure you follow the Online Sexual Etiquette!
Has lockdown affected your sex drive? 
Made you hornier

43%

The same

31%

Less horny

19% 

Both

5%
43% of you are hornier and yet 37% of you are having less sex…? Dive in Kittens and Toms, take the raging horn and channel it. As the incredible Dr Karen Gurney aka The Sex Doc says in our recent chat with her – identify whether anxiety is affecting desire…connect as sexual partners…get kissing! 
Have you started dating during lockdown?
No

82%

Yes – other dating app/friend

14%

Yes – a KK member

3%
Close to impossible to start dating but huge hats off to the 17% of you who have managed to. Perhaps you'll be introducing your new partner to a KK party either online or offline soon?!
Have you added to your toy collection during lockdown?
Unchanged

66%

Doubled

24%

Even More

6%

Tripled

2%
1 in 4 of you are playing and experimenting more during lockdown…sex toy sales have gone through the roof and we're only disappointed we haven't yet managed to produce our own range of KK sex toys but in the meantime we've put together a Beginner's Guide for those new to the treasure chest of toys!
Have you added to your lingerie collection during lockdown?
Unchanged

71%

Doubled

18%

Even More

6%

Tripled

4%
Why not treat yourself…we all need a little cheering up now and then. For those who've been attending our online House Parties, why not indulge yourselves and put some new undies on display! Here's a bit of inspiration for you. 
What household item have you discovered during lockdown that is now a bedroom prop?
The answers to this question were broad ranging so we've categorised them for you…for all the experimenters out there, we salute your ingenuity! 
Food – whipped cream, cucumber, courgette 
Kitchen utensil – broom, wooden spoon, rolling pin, wine rack, cling film, duster, cellotape
Bathroom items – baby oil  showerhead, electric toothbrush, hairbrush, hair curler (warm…)
Office items – swivel chair, laptop, camera, phone tripod
Outside items – clothes peg, washing line
Gym equipment – foam roller, exercise bar
Other…stuffed unicorn soft toy…
Stuffed unicorn toy…um…
What are your thoughts on casual sex and dating post lockdown?
Jumping straight back in

40%

Will be more cautious of sexual partners

31%

N/A

27%
Course you are, you horny bunch! 
Once KK offline parties start again how will you react? 
Wait a few months and book in 2021

49%

Book as soon as ticketing opens

41% 

Stick to online parties

8% 
To the 92% of you waiting to come to a party, we hear you, we are with you and we cannot wait to welcome you back soon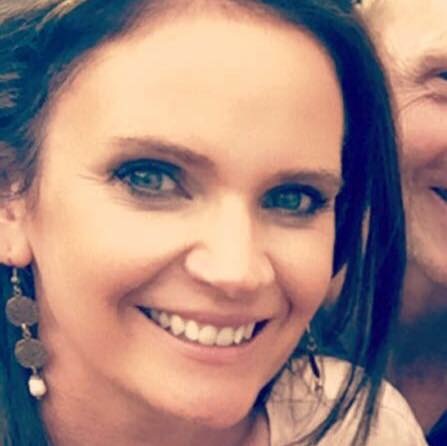 I am Georgie, Director of customer Services at Killing Kittens, first point of contact for our 100,000 members, problem solver, occasional writer of bits and bobs. Lover of wellington boots, mummy to 2 amazing little people.