When we find something that we feel fits into our KK ethos perfectly, we have to share it with our members. This is exactly how we felt when we heard about this new film 'Losing Grace' and the sheroes behind it, Liz Farahadi and Anthea Mandis. Here we look into the film, and how this multi-award-winning all-female team are looking to make a difference to the world.
What is Losing Grace?
LOSING GRACE is a gripping short film where a mother forced to flee from her abusive partner with her daughter finds short-lived refuge, when she's unwittingly tracked down, with dire consequences. Losing Grace started with the passion and drive of Liz Farahadi who had set out to make poignant work. She wanted to explore the world of cults, looking at how children get recruited into these closed worlds. But as she developed the story, digging deeper into parent/child relationships, and particularly the complex role of mothers, a different theme started to emerge.
Athena is an instinctive writer and had subconsciously drawn into the story her own experiences and those of Liz that came out of conversations over a period of time.
"We did not set out to make a film about domestic abuse, coercive control, and gas-lighting but these experiences and fears lurking in us found their way into this story through an organic and evolving process."
The results of the research
In designing the campaign for the film, Liz started researching and looking into the system and how it dealt with both the abused and the abusers and began uncovering really shocking truths about the systemic abuse that supports abusers and abuses victims. As a survivor of domestic violence herself, she discovered that her experience of a broken and unfit system was not an isolated incident, but rather an endemic problem. Social workers and police have no idea how to respond to coercive control and gas-lighting. What soon became apparent through their campaign was that they were dealing with something far greater than just a film, but rather had found themselves on a platform where they could give a voice to women who are experiencing and have experienced abuse. Women were coming forward and sharing their own experience – somehow they felt they could share it, they were not alone.
What is the plot?
LOSING GRACE looks at the aftermath of abuse and through the eyes of the child. The style is a poetic thriller, that takes the audience on a visceral journey through trauma and fear and keeps them guessing. It challenges perceptions and probes what lies beneath. Liz states
We are producing a high-end drama and raising money is always an interesting challenge yet through the endeavors of fundraising we have engaged with fantastic people, and have forged alliances with a whole array of organisations and individuals who have a stake in this story. We were very clear from the beginning that our crowd-funding campaign was not only going to be about raising money but about reaching out and starting a dialogue about the film.
The Isle of Man has been very supportive with this project and by visiting them the Losing Grace team have made some wonderful connections making them realise the power stories have. A number of charities from the Isle of Man (Space4Action, Safe, Strong, Secure, PrisonWorks, and The White Rose) are looking to use the film as a way of being heard.
We are humbled that we can make work that serves and goes beyond its artistic intention.
Crowd-funding
For a high-end film, they have a high-end budget. This film is important, its message will touch people all over the world and as such, they want to make sure the film travels and is seen as widely as possible. For this, they want to make the best film they can, and we can support them in doing so by pledging and sharing the campaign, trying to reach as many people as possible. They are not only crowd-funding Losing Grace through Green Lit, but also applying to organisations and funders to raise the finance needed for this work.
Women in the film industry
Aradhna was the driving force behind an all-female crew and it has been the foundation stone for the project. Despite the #metoo campaign, women in the film industry are still being overlooked for HoD roles when one looks at the statistics. Last year only 2% of all music composers for film and television in TV were women. Losing Grace are delighted to count so far on the talents of Donna McKevitt for Music, Nse Asuquo for Editor, Beatriz Delgado Mena for DP and Lian Sheriffe for Production Manager. Their hope is that they will inspire girls growing up and women, to know that we do not have to wait for permission, the space is there for us to step into. There is an underlying belief that equal opportunities mean someone has to have less, but we know this is not true. We also have an opportunity to reset the rules that work for women, to take on board that most of us are mothers and that we have had to work hard to demonstrate our worth. Of course we recognise that there are other factors that create obstacles in the industry, class and race are big ones, but even greater when they also are women. We want to bring our female sensibility to bear on the project.
The Team
Liz Farahadi, Producer & Actor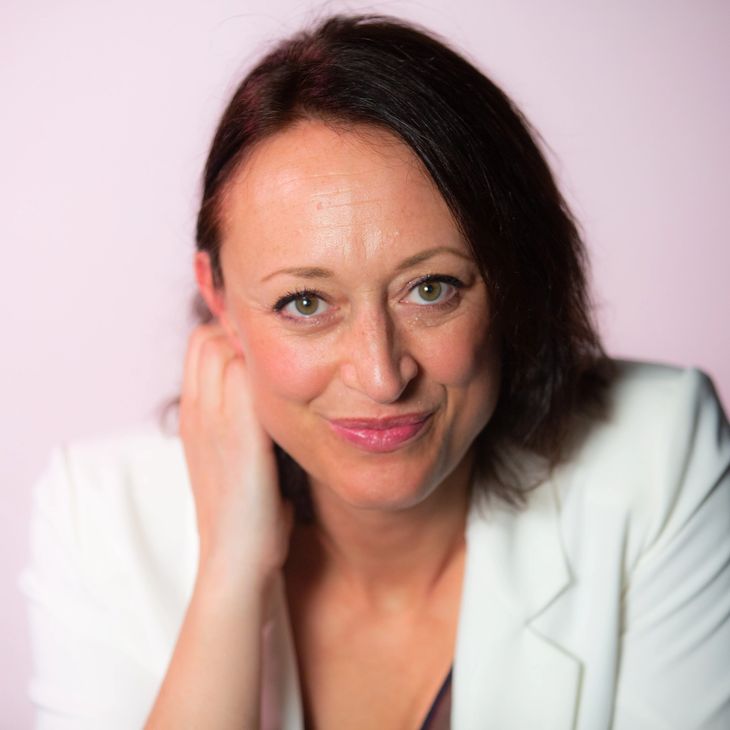 Liz Farahadihas starred in a number of independent films, theatre productions and commercials, working with highly-acclaimed directors such as Jeremy Wooding and award-winning director Marcel Mandu, The Journey.
She then wrote the award winning film Love and Other Stuff. This picked up 4 awards to date, was nominated for Best World Short and Best of Genre
and was shown at 8 international film festivals including the prestigious NYC Soho International Film Festival where it was in competition.
Her commitment to female-driven narrative is relentless and draws from an unusual and tumultuous past.
Athena Mandis (Writer/Director)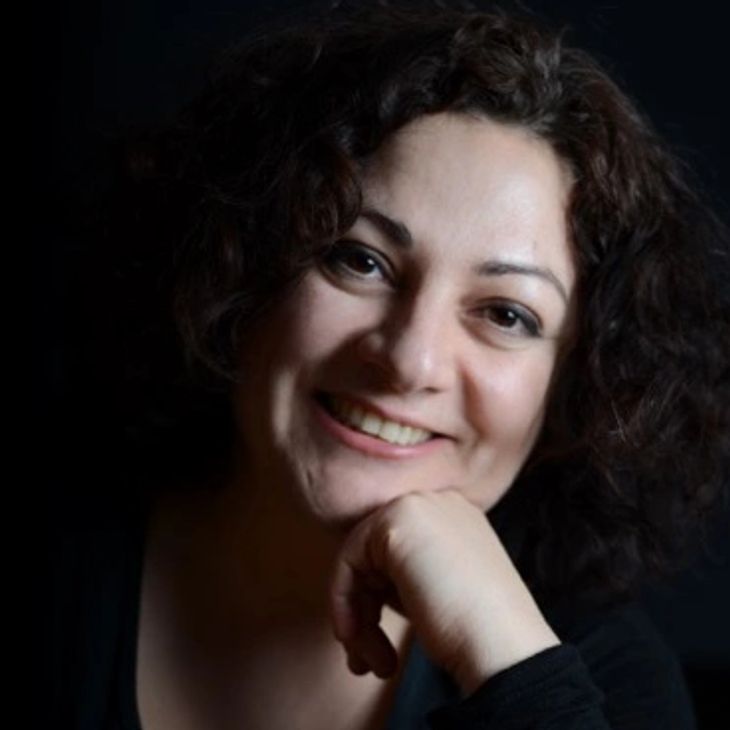 Athena is an award winning filmmaker and lectures in screenwriting, filmmaking and runs the MA in Documentary Practice at Queen Mary, University of London. Her feature script XENOS was recently selected onto the TORINO FILM LAB, and won best script at the Cyprus International Film Festival.  XENOS was selected and developed through MODERN TALES development scheme. Her other feature THE RETURN HOME was selected onto the FILM LONDON/AMPULIA Development Lab 2018. Her short scripts have been shortlisted for various awards including SHORE SCRIPTS and BLUE CAT. Her first short film Backroads (2007) was selected by the British Council for their slate. In 2009 (-2014) she set up and ran Mile End Films a production company based at Queen Mary, aimed at giving recent graduates professional experience by producing high-end corporate material and short films. She has written, directed and produced since 2004, prior to that she worked for 5 years as a dramaturg for the devised theatre company David Glass Ensemble. In 2015 She was selected to attend the Filmonomics Programme. She co-wrote and directed SOUTHGATE TO BRIGHTON which also won best Short Film Pitch at Loco Film Festival 2016.  She is currently in preproduction with two short films LOSING GRACE shooting in autumn 2019 and DAUGHTER by writer Jo Harper, as well as in post-production with a documentary on Cypriot Migration in London. LOSING GRACE is stepping-stone to POLLY a feature in development with Liz and Aradhna.
Aradhna Tayal – Producer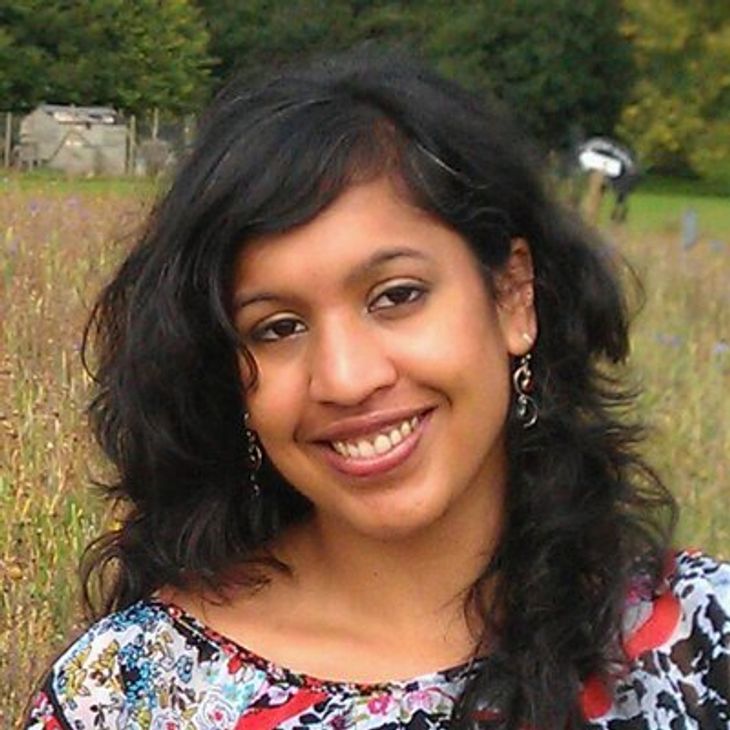 Aradhna is an award-winning producer.  She worked with Tread Softly Productions on independent feature film Lovelorn, distributed by FilmWorks Entertainment and with producer Christine Hartland (WMD, Containment) on Nitrate, a new feature by Gavin Boyter (Sparks and Embers) and Guy Ducker, which won funding from the European Commission MEDIA programme.  She is in development on feature film Polly, the story of London's red light district as told by the real women who work there, written by Liz Farahadi and Athena Mandis.
She has produced numerous short films, with support from Film London and the National Film & Television School.  These include Driver, by BAFTA-nominated director Stephen Fingleton (The Survivalist) and Duncan Wellaway's Henry Cowell.  Aradhna executive produced The River, starring Clive Russell & Robert Emms.  She is currently developing a new short film, Losing Grace, with Liz Farahadi and director Athena Mandis.  She is passionate about championing women in film and telling stories from often marginalised voices.
Aradhna was founder and director of the BBC Shorts Film Festival.  She is a member of Women in Film and Television, committee member of the Royal Television Society, London and chair of the jury for the RTS Student Awards, London.
https://aegisfilmproductions.com/
https://greenlit.fund/project/losing-grace
https://aegisfilmproductions.com/
Hello, I am Kitten T the Editor of #itsakittensworld, passionate about sexual liberation and anything which encourages female sexual empowerment. I Love horses! You can follow me on Twitter for my latest views on the world of KK