Every so often a new product comes on the market, that is simply groundbreaking. One such product is the Tenuto from our friends at Mystery Vibe. Here we find out more about this mens only smart Vibrator.
Here's out Mysteryvibe Tenuto Toy Review
What is Tenuto vibe?
Tenuto is a wearable, smart vibrator for men developed to help increase performance, while
simultaneously generating pleasure for both partners. It features six vibration zones, from the
base of the penis all the way to the perineum, each of which is independently programmable
either on the device itself or by mobile app.
Tenuto's design helps to increase and maintain blood flow to the penis while stimulating
erogenous zones and nerve endings in the perineum. When worn during intercourse, both
partners can experience more satisfying orgasms.
With its flexible shape, Tenuto adapts to you and can be worn during solo play, with a partner
and during penetrative sex.
What does "Tenuto" mean?
Similarly to Crescendo, Tenuto is a musical term.
The precise meaning of Tenuto is contextual, depending on its placement. It can enhance either
the duration or dynamic of a musical note – signifying that the note should be played slightly
louder, or that the musician should hold the note for its full duration (or longer).
"Either way, the [tenuto] marking indicates that a note should receive emphasis." – Tom Gerou
and Linda Lusk, Essential Dictionary of Music Notation (1996)
Likewise, Tenuto can enhance the duration and potency of sex, intensifying pleasure and
intimacy for both partners.
What makes the Tenuto toy so unique?
Tenuto combines its personalized approach to pleasure with world-class tech design to provide
an elevated experience of sex. It's the only product designed for penises and couples that
stimulates multiple passion points, with the ability to program the location, pattern and intensity
of vibrations exactly to the person's tastes.
Tenuto is unlike anything else on the market – and sits in its own category.
Tenuto is built to focus on both the wearer and receiver's pleasure and keep all the tech hidden
underneath the seamless ergonomic design. Its unique shape and flexibility make it perfect for
adapting to any body shape. With its 6-motors, all individually controllable through a beautiful
app. Everything designed to give the person ultimate control over their pleasure.
The core of our product design is the concept that one size does not fit all. Unlike any other
products on the market, Tenuto allows you to discover what works best for you. Designed with 6-
motors, you can adapt the toy to give you a more intense and powerful orgasm.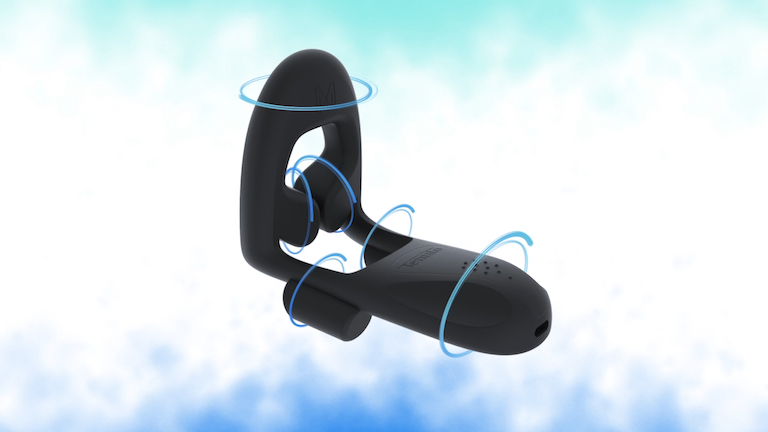 How Do You Use Tenuto?
There's no one way to use Tenuto, as everyone has different bodies, and different people may
benefit from different types of stimulation. While we originally designed Tenuto to be worn
around the shaft, like a traditional cock ring, with the base of the device sending vibrations
through the perineum to the prostate.
However, others may find that the stimulation works better at the glans of the penis, or more
directly along the shaft. Try turning Tenuto around, or use some lubrication and some gentle
movements around the head of the penis.
Like Crescendo, Tenuto is built to be adaptable to the needs of the individual — not only
through positioning, but also through the programming of vibrations.
Tenuto facilitates communication, whether with a partner or with your own body. It isn't one size
fits all. It isn't built for specific genitalia, or a specific use, like penetration. Everything you do
with Tenuto is exploratory, from how you wear it to the type of vibes you choose. That
necessitates questions — does that feel good? what if I tried it this way? — and hopefully leads
to better sex.
What about the app?
We made the MysteryApp to add to the pleasure personalisation experience. While you can
play with Tenuto on its own, make different shapes and use its inbuilt vibes, the app lets you
add to that with new vibes and partner play through live control.
We continuously update the app to make it more fun. It comes free so you'll never get bored
with your Tenuto.
Can Tenuto Be Used Solo?
Absolutely. In fact, we recommend that people experiment with Tenuto outside of intercourse as
well. Male sex toys rarely employ vibration, and it's an entirely different type of orgasm from traditional friction. Because it allows for hands-free pleasure, it can be worn easily in a variety of
situations, from watching videos alone to using it while performing oral sex on a partner.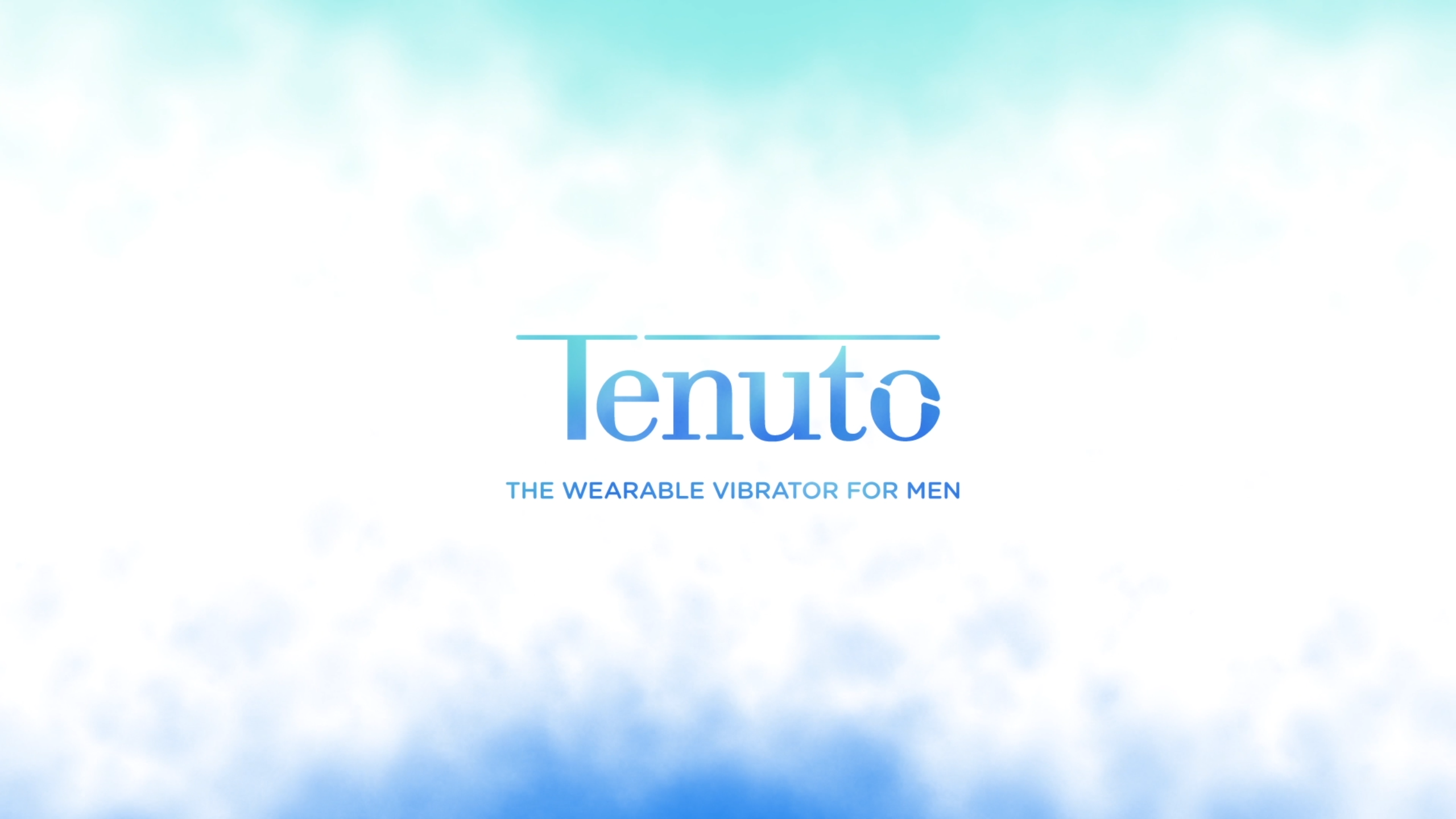 Do You Have to Be a Man to Enjoy It?
Not at all. While it was developed originally for people with penises, Tenuto turns whatever it's
attached to into a powerful vibrator. That's could be a penis, a dildo or a strap-on or alone, as
a method of directly stimulating the genitals. It's tremendously adaptable, no matter what your
gender, sexuality or body. As with Crescendo, we're eager to hear how people use it creatively.
Why Not Just Use A Vibrator?
We believe tech should enhance your sex life, not replace it. Traditional vibrators can only work
on one partner at a time. Why use a vibrator when you can BE the vibrator?
Does Tenuto Replace Viagra?
Tenuto is a pleasure product, not a medical device, but for many people, it can help sexual
performance. Like a cock ring, Tenuto works to keep the penis engorged, while simultaneously
generating blood flow throughout the genitals. Because the vibrations stimulate the nerve
endings throughout the region, from the penis and perineum to the prostate and the cremaster
muscle in the scrotum, it can be helpful in sparking and maintaining arousal. For many, it can be
a great solution, particularly for those of us who have trouble getting in the mood due to daily
stress and anxiety.
Can people with health conditions or disabilities use Tenuto?
Absolutely. Once placed on the penis, Tenuto can be used hands-free to provide stimulation. It
can also be controlled remotely via the app.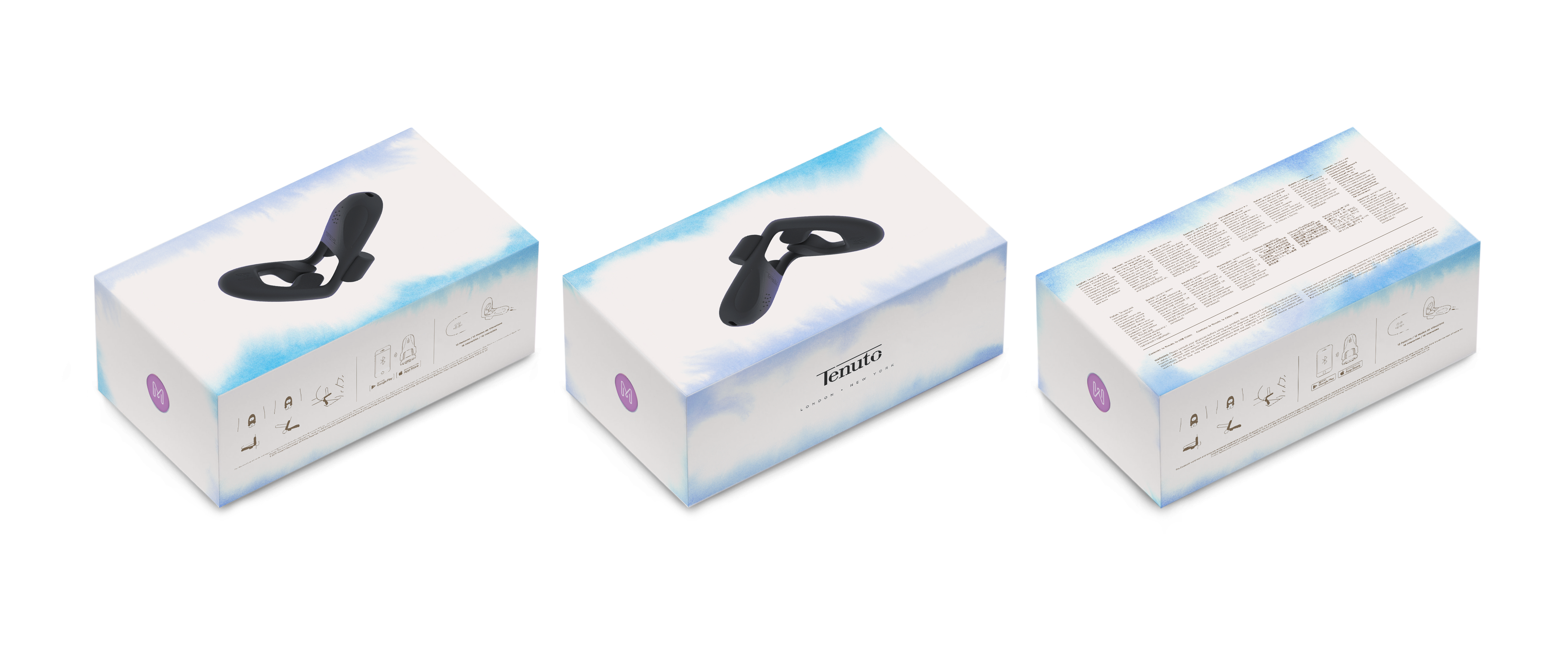 How Did You Come Up with the Idea for Tenuto?
Almost as soon as we launched Crescendo, we began hearing from customers who were
looking for a something that would work more specifically for people with penises. While they
may have an easier path to sexual pleasure, arousal can sometimes be difficult.
Male pleasure products — or sex toys as those outside the industry know them — haven't seen
much innovation. There are still three basic types of product: cock rings, strokers (think
Fleshlights) and prostate massagers. Meanwhile, the female market has exploded with
creativity. We wanted to bring some of the advances in sextech to the male market, but do it in a
way that would work for couples.
Everyone is fascinated with sex robots, in part because they're funny and sexy and
technologically impressive. But all that attention hides the fact there so much potential for
innovation when it comes to the accessory side of the market. Our customers were pleading
with us to develop something, and so we did.
In everything we create, we try to incorporate our core design principles:
• Create meaningful products which serve a genuine purpose.
• Make them distinctly different from everything else that exists.
• Bring pleasure in a way that would otherwise not be possible.
With Tenuto, we wanted to further the concept of a self-discovery toy. For people to be able to
reach and discover erogenous zones in their bodies or their partner's bodies that they didn't
know existed or reach before. And to be able to truly personalise stimulation through vibration
patterns (with the help of six powerful individually programmable motors) that would help them
reach new heights of pleasure.
MysteryVibe and our products were created out of a desire to see more innovation around sex
and technology. We spoke with many couples in long-term relationships around how difficult it
can be to keep the mystery alive in long-term relationships, and how sometimes we can fall into
routines instead of continually exploring each other's bodies and desires. Inspired by trends in
smartphones like Nokia Morph, we came up with the idea of creating a personalised pleasure
product that would adapt to any body shape and vibrate to any pattern.
Can Tenuto be used in the bath? Or shower?
We have used new revolutionary technology similar to the new iPhones that can be submerged
in water – even the open charger hole.
How does Tenuto help to close the orgasm gap?
80% of women find it difficult to achieve orgasm through penetrative sex alone, and women in
heterosexual sexual relationships experience one orgasm for every three had by the man.
Tenuto is not only enjoyed by the wearer, but the receiver will benefit from added vibrations and
clitoral stimulation.
Where Can I Buy It?
The Tenuto is available on the MysteryVibe website.
Hello, I am Kitten T the Editor of #itsakittensworld, passionate about sexual liberation and anything which encourages female sexual empowerment. I Love horses! You can follow me on Twitter for my latest views on the world of KK