Covid-19 has brought about unimaginable changes to our lives but here at KK we wanted to keep the community spirit alive and kicking! Can't come to parties? Then let's have them online from the comfort of your bedrooms…presenting the KK House Party!  Each party involves pop-up entertainers who are there to warm you up, get your nerve endings tingling and provide some saucy entertainment to your evening whilst you party away at home! 
The support and participation in the now weekly online KK House Parties is testament to the strength of our community for which we salute you, we thank you, we applaud you and we cannot wait to see you on the other side!
For those who are wondering what they're all about, wondering whether you want to dip your toes in, questioning how it works? Have a read of KK couple Kitten Sasha and Tom Christian as they recount their House Party experience!
When did you join Killing Kittens and what brought you to the site?
We've known about Killing Kittens for a few years after seeing some media coverage and wanted to go to a party, but with two kids and not living in London it was proving tricky to get a night away! 
Have you had any experience of sex parties before?
We've not been to a sex party before but love trying new things. We've dabbled in threesomes and tried an open relationship but it was short lived as we decided doing things together was better for our relationship. Finally we joined the site in January this year and booked our first party for April 2020, but then Covid19 came along and screwed our plans! I was so disappointed; we'd booked a hotel, sorted childcare and even been lingerie shopping for an outfit! 
What was your main reason to sign up to the online House Party?
When I saw the online parties were happening it was a no-brainer, we need all the entertainment we can get at the moment! I'm an extrovert and not being able to socialise has been hard. But we've met some brilliant people on the KK app and Wire so now we have friends we can talk to about all things sex too, something we definitely can't do with friends and family! 
Did you join the pre-party chat on Wire?
The pre-party chat groups are great as we can get to know people we'll actually be seeing on screen, so the ice is broken. At the first party I suggested in the chat thread we carried on the party in the Wire chat afterwards and there were a few people, including ourselves, who definitely didn't get to sleep until the early hours! At the second party we ended up videoing another couple, things got very naughty ha ha. It was a brilliant night. 
How did you prepare for the party, physically and mentally?!
I wanted the party to feel as authentic as possible so did the wax, shave, pluck and blow dry routine, put makeup on and wore the lingerie I'd bought for the Mansion party that got cancelled. I wasn't nervous at all, I'm sociable and an extrovert but my husband was a bit anxious about how it would go, mainly because we really didn't know what to expect from the night before, being a first not just for us but the KK crew too. But as soon as the party got started he relaxed and was able to enjoy it. 
Describe your House Party experience!
Zoom is really easy to use and it was great being able to see all the various households on screen, mostly other couples but plenty of single kittens too. A few people were chosen to introduce themselves while the KK host spotlighted them, enlarging them on screen. There were also some erotic dance performances, and time for everyone to do what they wanted on screen or chat in the messaging area on screen. Some people were happy to watch while others were having full sex on screen. Everyone seemed totally at ease and like all KK parties you take part in as much or as little as you like. We got the toys out, mainly because that's hubby's fave game, and we've quite a collection ha ha. I didn't want to be typing too much else I'd not be able to do anything or watch the screen, but was very active in the Wire chat group afterwards. By that time quite a bit of wine had been flowing so there wasn't much holding back! 
How did you feel when it ended?
It seemed to end naturally as people peeled off and presumably went to bed or passed out! The best bit for me, being an exhibitionist, was being spotlighted to everyone could watch hubby and I playing on camera, I find it such a turn on having people watch me!
What were your thoughts the next morning?
Aside from a slight hangover the next day, I really hoped there would be more online parties as it was such a brilliant night and so needed while we can't go out and socialise. I'm pleased to say I've already been to a second and have three more booked! I plan on going to them all as well as tuning into any workshops. 
Have you carried on chatting to anyone you met from the party?
Our ticket  for Mansion that got cancelled we can use for a party in the future, and I still really want to go, though who knows when it will be possible with the way the world is at the moment. In the meantime we've made some genuine friends in the KK community who we talk to outside of parties, and we're talking about meeting in person at some point when we're able to get out!
What are your overall thoughts on the online KK House Parties?
I think the house parties are brilliant fun and perhaps perfect for people who've considered a sex party but aren't sure. The fact that you're in your own house with only yourself or perhaps your partner, makes it a good introduction. They're also very affordable and the money goes to charity, so I never found it a difficult decision. In fact I check the website daily for new events as I don't want to miss out when tickets sell out!
A huge thank you to Kitten Sasha and Tom Christian for sharing their experience! We can't wait to see you all back online at the next House Party. Please do reach out to us if you have any thoughts to share for the blog – both on the House Party or interesting 'isolation' stories!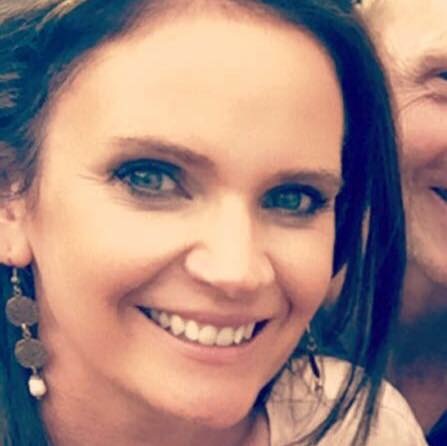 I am Georgie, Director of customer Services at Killing Kittens, first point of contact for our 100,000 members, problem solver, occasional writer of bits and bobs. Lover of wellington boots, mummy to 2 amazing little people.