Language note: This article is for people with penises. It may be genital specific however it most certainly is NOT gender specific! We would like to acknowledge that not everyone with this general demonstration of physiology uses the word "penis" or the word "cock" (which is also used in this article pertaining to rings) and that not all penises look the same or function in the same way. It is our intention to be mindful and inclusive of trans, enby, GNC and intersex experiences, and as such we have included links to inclusive sex toy websites and products in this piece to buttress the advice. We hope that you enjoy reading this article, and that it helps you to find new ways to experience self-pleasure.
Take Your Time
Something to consider that can change your approach to masturbation is time – as in taking yours.
To be fair, as orgasm can feel amazingly great, it's not unheard of to want to get to the finish line as fast as possible.
In Edging And Anal Masturbation, I covered the benefits of practising your edging skills. Getting close then retreating from orgasm is a technique to prolong other kinds of sex and amplify the intensity of your orgasms.
While edging is one way to take your time, if you're not quite ready for that or don't find it appealing, begin by blocking out a nice, extended amount of time for your self-pleasure sessions.
Approaching masturbation as something to get over with quickly might have an unexpected side effect of making your body and brain get in the habit of coming as fast as possible. By consistently being speedy about self-pleasure, you may be inadvertently training yourself into quick-fire mode. Take some time to reset, and kick back with lube, a sex toy or two, and maybe some porn – if that's your thing. Erika Lust has a great selection of videos for all bodies, sexualities and preferences, and her focus on storytelling and building sexual tension helps to slow things down a little. 
Settle in for some quality time with your penis, and explore how a relaxed self-pleasure session makes you feel. Get in the habit of making masturbation for you and your pleasure and indulge in that. This is about loving yourself, giving yourself time and touch and pleasure. Who wants to rush that? 
Playing With Toys
Welcome to the 21st century: a futuristic wonderland chock full of technological whizz-bang wonders. Not least of which are the hundreds if not thousands of masturbation toys. 
To narrow your search, here's a simple guide to help you select the self-pleasuring plaything of your (potentially wet) dreams.  
Penis Sleeves
For people with penises, sex toys fall into a couple of distinct categories.  The first is sleeves: typically, tube or tube-like devices that one inserts oneself into. Depending on the make, model, and the needs of the customer, these can be hand-operated, with the user doing the thrusting and withdrawing, or come equipped with motors, heating units, sonic agitators and other technological marvels for a range of deeply exciting sensations. Lovense's Max 2 or the F1S™ V2 from Lelo are as brainy as they are arousing, built to wirelessly connect with an app and even (in the case of the Lovense Max 2) other toys for short or long-distance interactive play sessions. 
For trans, enby and GNC people, the sex toy industry is slowly but surely progressing to support your needs and desires. Well worth checking out are Montreal-based brand Nox and their shotpocket sleeve, and Shop Enby, a Black/Trans owned company not only stocking incredible toys but some super cute merch as well. 
There are toys that respond to music or ambient noise, and toys that connect to VR headsets so you can see as well as feel what's happening. There are even toys to make your bed in the morning!
Okay, that last one was a joke, but you get the point – the tech involved in some of these toys is amazing. Even un-tech versions, such as Tenga Eggs, are exquisitely designed and crafted not only for maximum pleasure but also for aesthetic appeal. Tenga even has a Keith Haring range, honouring the artist and activist. This is masturbation as modern art.  
Rings And Stretchers
The second variety of penis playthings involve gently restricting blood to and from the penis so it gets harder faster, stays erect for longer, and delays orgasm by reducing sensitivity.
Cock rings – and sex toys built around the same idea – do their blood flow reducing magic via a latex, rubber, leather, or Velcro ring placed around the shaft and which can then also be stretched over and behind the testicles, depending on the design. 
Atom Plus Lux from Hot Octopuss combines a cock ring with vibrator-type motors, so wearing one provides a nicely stimulating buzz in addition to providing all the other benefits of a cock ring. 
If you're somewhat inexperienced with cock rings, I suggest getting one that is bigger and more flexible. Bigger because if a ring is too tight or left on for too long, it can potentially damage the delicate spongy tissues of the penis. And more flexible as putting it on and, even more importantly, getting it off when you're done or if it feels in any way uncomfortable will be quick and easy. These adjustable rings from Love Honey are great for creating a bespoke fit. This makes them not only a safer option for those with less experience but also means they're great for a broader range of bodies including trans men, trans masculine people, and non-binary people who may be using testosterone or HRT and experiencing some of the potential physiological changes. 
Ball stretchers involve slightly stretching the scrotum. Yet here too, the operative word is slightly, as overdoing it may tear or injure this fragile part of your body.  
Though, if you stay cautious and take things slowly, stretchers can be, well, a total ball (bad joke, sorry), which is why they remain such a popular plaything.  
Butt Plugs
Our last toys on this masturbation menu are all about the butt. That's right, we're talking butt plugs and prostate massagers. 
For a look at why tickling this little gland can be a sexy delight, I refer you again to my first article on edging and anal play. If you want to see an excellent toy created explicitly for this sort of exploration, look no further than We-Vibe's Vector. This toy not only stimulates the prostate, it also vibrates on your perineum (the bit generally found between your genitals and your anus) for a deliciously blended sensation. 
When it comes to anal toys, always make sure you are playing with something specifically designed for this part of the body, and use loads (and I mean loads) of lube. 
Let's Hear It For Lube
So often relegated to the sidelines of sex, let's take a moment to reconsider lube as a gorgeous addition to masturbation in it's own right. Spit, after all, can only do so much, as it quickly absorbs into the skin. And considering that the same amount of work going has gone into a new generation of lubricants as has been dedicated to smart sex toys, why not take advantage of them?
Want things warmer, cooler, flavoured, plain, slicker-than-greased lightning, slower than molasses in January, or with a fabulous dash of body-safe glitter? There is a lube for that. Yes, really.
As with sex toys, quality is the key to a good lube. I would always recommend purchasing lube from a sex toy store or website rather than, for example, Amazon, as you can trust a little more in what you're buying. Don't cut corners, and make sure you're buying lube that is compatible with your needs: you can't use silicone-based lube with silicone toys, for example, and oil-based lubes can degrade condoms. 
Thinking Outside The Bedroom
The final tip in this exploration of masturbation is to reconsider where you do it. 
Again, if you get too used to something as part of a self-pleasure routine, when you have other kinds of sex you may find it's too much or not enough stimulation. However, if you switch up your routine, you'll be more open to new ways of getting turned on and getting off.
As well as trying different toys, lubes, porn and so forth, simply moving your masturbation sessions around your living space and changing your go-to position can be a fantastic way to add variety. 
Try masturbating in the bath, shower, or see what kick you get out of self-pleasuring in the kitchen or the living room as opposed to the bedroom. Obviously, if you share your space with other people you need to be respectful of that and make sure you aren't going to literally get caught with your pants down (unless that's part of a fun consensual game you establish with your partner(s)…)
Using your right hand instead of your left, kneeling versus lying down, even masturbating in front of a mirror can add a different dimension to your pleasure. Anything new may initially feel strange, yet if you keep at it, there's a high probability you'll find yourself discovering all sorts of wonderfully hot ways to come.
Masturbation And Body Exploration
Treat your body as a place to worship your right to self-pleasure. Or do what I do, and consider it as an amusement park – one where you don't have to be "this tall" to enjoy any of the rides.
Silliness aside, human beings come pre-packaged with a delightful assortment of sensual and arousing bits begging to be tickled, caressed, penetrated, tugged, or stroked. And I'm not just talking about the genitals. 
Just as experimenting with a new position or environment can liven up your playtime, so too can delving into new physical sensations. Experiment with anal play, manipulating your testicles, pinching your nipples. Try stroking your whole body and see what feels nice. Maybe you'll discover that you love the feeling of nails running down your arms, or that the sensation of being squeezed turns you on. Spank yourself, suck on something – the possibilities for pleasure are as limitless as your imagination!
When you explore in this way, a world, galaxy, or a whopping great universe of erotic pleasures will be revealed, and all because you opened yourself up to new possibilities. 
The time you spend, the toys and lubes you use, the positions you try, how much of yourself you explore; ultimately, whatever masturbation techniques you end up using, self-pleasure is all about joyously and ecstatically loving yourself.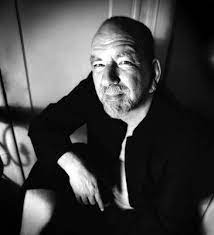 M. Christian (they/them) has been a writer, editor, publisher, and teacher for all things sex and kink-related for over 25 years: having written six novels, 12 collections, edited 25 anthologies, M. Christian is also a columnist for numerous publications and sites, and has lectured at various events all across the country.
M.Christian co-hosts two popular sex-education podcasts: Love's Outer Limits with Dr. Amy Marsh and Licking Non-Vanilla, with their good friend Ralph Greco, Jr.
Website: http://www.mchristian.com
Twitter: @mchristianzobop
Instagram: mchristianzobop
FaceBook: www.facebook.com/mdot.christian