Ever wanted to master how to talk dirty with confidence?!
So, you've mastered the art of sexting? Your sexting one liners are the talk of the pub? You go, Glenn Coco! You sexual goddess, you! You naughty sex Kitten you! And now you're ready to go one level up? Let me be your personal tutor to acing the talent of dirty talk during sex.
Speak dirty to me!
Dirty talking is as much of a kick for the speaker as it is for the listener. You see, what you're doing is breaking a mild taboo. It's not something you do on a day to day basis casually, and generally, it's with a specific person that you feel comfortable enough with to unleash your fantasies and desires out loud. That's a serious turn on. But it can also be a tiny bit frightening – and that's okay. Sometimes it feels as though the words are there. They have formed in your mouth, but your voice won't let you, well, voice them. This is why I always suggest you begin with sexting, (see my previous post for my top tips to sext your way to sexual power), but once you've aced that then you're ready to start using your new found filthy talent in the bedroom. You've now upped the ante to talking dirty during sex…mild dirty talk…detailed dirty talk…you name it…it's even more effective than that buzz on your phone.
My first piece of advice…
…would be to time it well. Don't just splurt out obscenities left, right and centre. When the time is right, use one-liners to intensify the atmosphere. This is where it contrasts to the act of sexting. With sexting, you're painting a picture for your partner as it's entirely fictional, whereas when you're there in person, the scene doesn't need to be painted – it's already there. With that in mind, telling a full length and detailed erotic story may look and sound a little odd. Despite the lack of detail, you'll be surprised to see how effective one-liners can be.
Start by getting in the mood- Mild Dirty Talk
It takes a lot of confidence to talk dirty, so you want to be feeling your sexiest. Listen to Christina Aguilera's 'Nasty, Naughty Boy', pop the cork on that champagne you've been cooling in the fridge, and stick on that little black dress that your partner loves. And know this – you ooze of sexual magnitude. You sexy thing, you.
Now start your journey slowly. When your partner kisses you, try nibbling the side of their neck, and whispering something complimentary, which can be as simple as 'you're so fucking hot'. Not the dirtiest or filthiest use of language, I know, but reassurance and flattery will boost their confidence, and is also an easy way into stepping it up on the filth meter.
When your partner is doing something you like, don't be afraid to tell them. 'That feels so good,' is a subtle but effective way of stroking their ego and ensuring you will receive the same treatment time and time again. And remember that your moans, heavy breathing and gasps all contribute to that auditory experience that'll drive your partner wild, and create an atmosphere so raw and intense that you'll accelerate your way to orgasm.
Its all in the details!
Now back to the idea of detail – you can't get away from it that easily, I'm afraid! But this time it's a different kind of detail. It's more about being specific than creating a scene. For example, 'I love it when you fuck me from behind like that' is more effective than 'I love it when you fuck me'. It adds a layer of detail and is automatically more effective and taboo than a simple statement. Those extra four words take your dirty talk from mild to moderate with no extra effort on your part. Another tip would be to take your time. Don't blurt words out quicker than Vicky Pollard (there is nothing sexy about the way she talks!). Make sure your words don't go to waste. Don't rush them. Slowly is key, even if everything else is fast.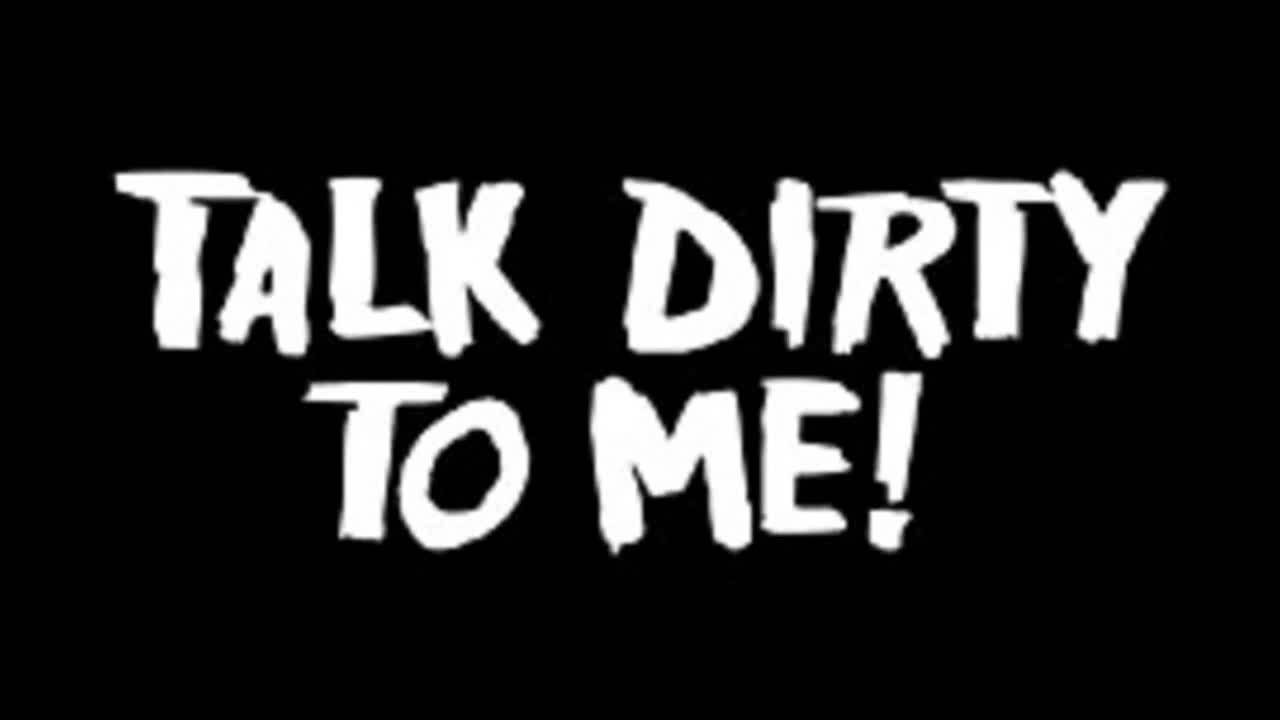 When you're feeling super confident, let your fantasies spill out of your mouth. By this time, you would have built on your abilities as well as your poise to dirty talk. At this point, you can build on your previous statements. This is where the idea of conscious dirty talk comes in. It's important because it's seen as a special form of communication that you have with your partner – in a way it's romantic and will strengthen your bond. When you want to be more extreme, you might find yourself using a few expletives, which is a signal that you're enjoying what you're doing and will build the blocks towards a climax – both physically and within the atmosphere. When you feel at your most confident, you can start giving commands. Don't be afraid to do that! You're not being bossy – you're being dominant with your language. There's no greater turn on. Particularly when you're not usually the dominant one in the bedroom. It also encourages your partner to do that one thing you love, and when you put it bluntly they'll be more than happy to oblige!
So there you have it.
You're now a dirty talking mastermind with the sexual power of a goddess. Use the power of language wisely and intensify your sex life, as well as the bonus of added confidence to your already amazing self. Mix things up with both sexting and dirty talk during sex and get the response you want time and time again.
Hello, I am Kitten T the Editor of #itsakittensworld, passionate about sexual liberation and anything which encourages female sexual empowerment. I Love horses! You can follow me on Twitter for my latest views on the world of KK