Sex educator Lola Jean gives us the low-down on which sex toys are worth grabbing for all-around anal play.
Looking for the best anal sex toys? We got your back – or rather, your butt.
At Killing Kittens, we believe there's no such thing as having too many sex toys. And with the sex tech industry progressing in every which way, new toys are constantly being released for us to enjoy. When it comes to anal masturbation or partnered play, the right toy can elevate the experience to new heights. Here's a few favourites to try out.
The Wirly Girly
The Wirly Girly line comes in a variety of lengths, but all boast a signature slimness and ribbing. These hand-poured dildos come directly from the dildo lab at Sh! Women's Store. Denyer recommends these because they are "firm but flexible, so they follow the natural curve of the ass better." Bonus: some of the Wirly Girly line products come with an insertable vibrating bullet.
KK readers can use the code GIRLYFUN for 10% off – why not give it a whirl?
Find the joy in f*cking yourself
New York Toy Collective Double Sided Suction Cup
Looking for a hands-free experience? Turn any dildo into a suction cup dildo with New York Toy Collective's novel invention. Pop this baby on your favourite piece of silicone and pump away to your heart's content in the shower or wherever you want to get it on with yourself.
Best anal sex toys for people with prostates
If you have a prostate and want to explore anal play, you'll want to get familiar with Aneros. Aneros is the Maserati of anal sex toys for people with prostates. One of their signature toys is the Syn, perfect for solo or partnered use.
The Syn provides focused massage driven by anal contractions only. Andrews boasts that the Syn is "responsive to voluntary and involuntary contractions of the most subtle kind, transforming involuntary internal movement into instantaneous stimulation." Add this to your masturbation game, add it as a cherry on top of your sex sundae or enjoy it as the main course all by itself.
If you're in the market for intense whole-body orgasms or Super O's, get the Aneros Syn into your bedside table STAT.
Best anal sex toys for people with vulvas
Vibrating Anal Beads by Rocks Off
Most people who have vulvas will find a lot of sensation can come not only through stimulating the anus, but also from parts of the vagina stimulated through the wall shared by the rectum and vagina. Box clarifies that "vulva-havers can stimulate their G-spot and A-spot using anal sex toys, and vibrating capabilities can make this easier and/or more intense since the vibrations carry."
Poppy Lepora, owner of Self & More loves the versatility the Vibrating Anal Beads by Rocks Off provides. She explains, "they're ideal for booty play beginners because of their slim shape. You don't have to sacrifice on sensation as the feeling of each vibrating bead popping into you is something to be relished." If you've been sensing a theme that most of the top anal toys on the market have a vibrational component this toy is no different. The Rocks Off Anal Beads have a removable vibrating bullet in the base that you can choose to add or forgo.
Best anal vibrator
b-Vibe Remote Control Rechargeable Vibrating
Those who love anal play need a good anal vibrator in their arsenal (pun intended). This b-Vibe butt plug is designed to simulate the rimming or analingus sensation. These are a great tool for solo use or preceding partnered anal play as the vibration aides in sphincter relaxation making for a less painful and more pleasurable experience.
Enjoying this with a partner? Either control the vibration yourself or turn over the remote control to your partner to conduct your vibrational butt orchestra. Flying solo? Take matters into your own hands and control that remote like it's the only thing between you and your favourite Netflix show.
This is a game-changer for Lepora too: "I love that it comes with a remote control, so you don't have to reach around to fumble with the controls once it's in situ," she says. The bonus: any vibrating tool can be multi-purpose so long as they've been cleaned after any internal use.
"If the toy vibrates, you can use it to stimulate any erogenous zones," Box recommends experimenting along the perineum for external stimulation of the gland.
Not all vibration is made equal
Andrews heeds a warning of the vibration paradox: "While vibration can be stimulating, it can also be desensitising (that's why vibration is often used in therapeutic settings for pain relief). Sensory nerves in the anus and prostate are particularly susceptible to this." When choosing your vibrational toy, look for one that has a variety of patterns with at least two different speeds for them.
Not enjoying the vibration? These tools are still useful without the buzzing of a motor. Box still recommends trying anal sex toys that vibrate, "Why not? If you don't want it to vibrate, don't press the button. Easy as that."
With a variety of tools, the world is your butt's oyster. All you have to decide is where and with whom you'd like to use it – perhaps at a future KK event, during your next hookup, or maybe one of these toys will make its way to the coveted spot on your bedside table.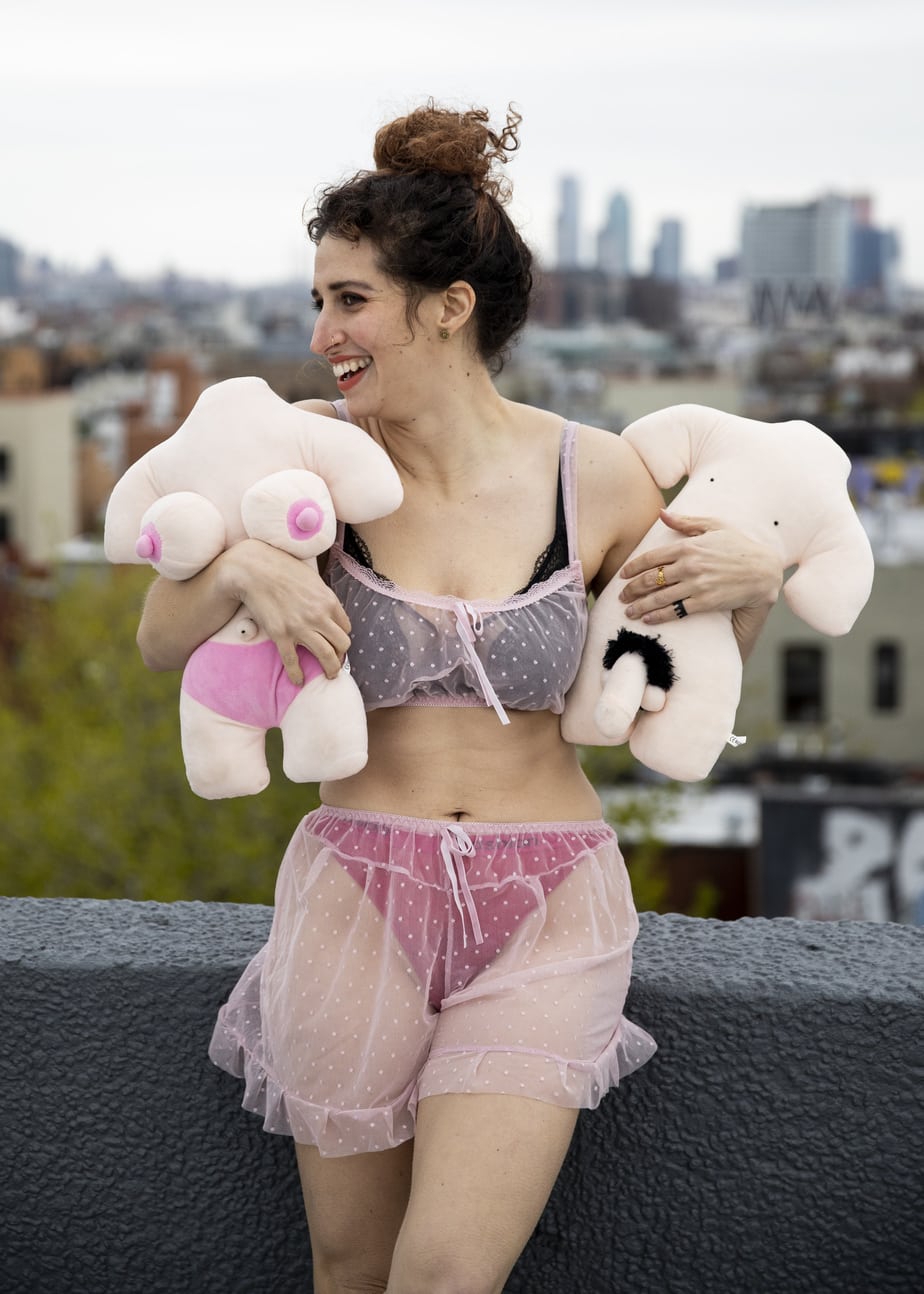 Lola Jean is a Sex Educator, Mental Health Professional, Wrestler, Pro Domme and World Record Holder for Volume Squirting (solo.) providing the No Frills Sex Education we both need and deserve. Lola brings a refreshing understanding to sex, sexuality and kink to push individuals past what they think they are capable of. There is so much we are not exploring due to fear. Fear of how society will view us. How our partners will view us. How our peers will view us. Lola helps individuals stop making excuses and unlock who they are and what they deserve.