The Ultimate Valentines Sex Party in Venice…
Valentines is fastly approaching, and of course, Killing Kittens is giving you the ultimate opportunity to celebrate this in true KK style with the ultimate masked ball in Venice. A whole weekend where you can experience the romance and culture of The Venice Carnival with a Venetian masquerade ball, and an old-school naughty fun KK party, Could it get any better!
With this immense KK Valentines soiree just around the corner, how better to get ourselves into the Carnival spirit than to take a look at just what The Venice carnival is and how it came about?
The Venice Carnival
Venice Carnival (or "Carnevale") is a centuries-old tradition and one of the biggest celebrations in Italy, from Venetian masks to masquerade balls, no place does it like Venice! It's the masks and costumes that are the quintessential feature, that make the Venice Carnival unique from all other of Italy's famous carnivals. The Carnival is said to bring Venice alive at its most festive and colourful, and this year Killing Kittens will be joining them, making it raunchier than ever!

How and why the Venice Carnival got started?
According to tradition, Venice's Carnival started in 1162, when the Venice Republic celebrated a victory over the Patriarch of Aquileia. In honour of this victory, the people started to gather in San Marco Square to celebrate and dance. By the 16th century, Venetians were celebrating Carnevale in style. It came in and out of favour during the centuries, even being completely banned in 1797 by the Holy Roman Empire. Roll on a couple more centuries to 1979, and the Italian Government brought Carnevale back, bigger and better than ever, and now it attracts approximately 3 million visitors.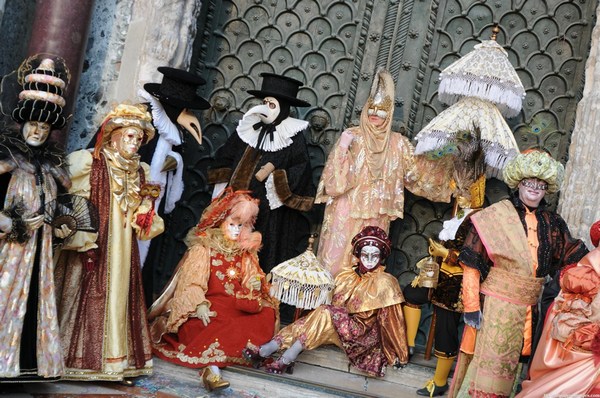 The timing of the Carnevale is paramount, as it was basically a massive blow out before Lent! During the 40 days of Lent, eating foods like meat, sugar and fats were off limits, as were parties (imagine dieting, dry January and no KK parties, horror !). As a result, people would try to get rid of all of their rich food and drink and get their partying out of the way before Lent. Hence… Carnival.
The Tradition of the Mask at the Venice Carnival & Masquerade Ball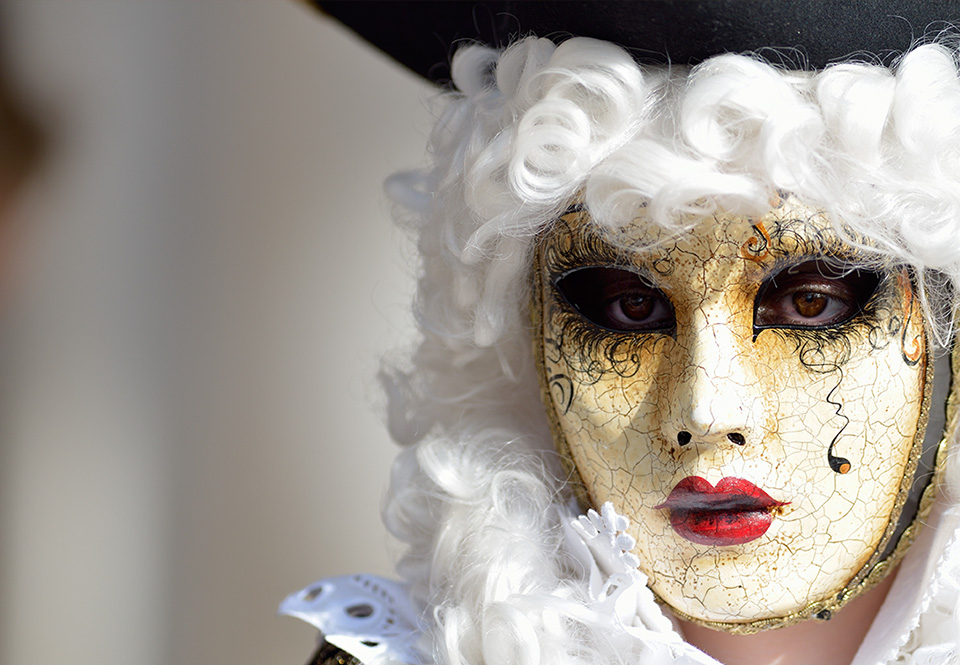 Masks are something our KK members are very familiar with, and it appears our historical Venetian Kittens and Toms, are the people to thank!
The tradition of the mask started in the 13th century when Venetians would hold celebrations and parties from December 26th until the start of Lent and just like KK they wore elaborate masks to conceal their identity. Each mask had a different meaning (but you will have to wait until my next Venice blog post for that) These parties were the only time when the lower and upper classes mingled together. Aristocrats and peasants, disguised by their masks, played out their fantasies together. They indulged in illicit activities like gambling, clandestine affairs (the original Kittens!) political assassination, and dancing and partying the night away.
From the 13th Century to present day, the masquerade balls are full of exciting costumes, themed balls, and even a compateition for the best mask. Not so much has changed regarding the KK parties, masks on, dancing, partying and of course, remember the rules, what happens at KK, stays at KK!
If you are thinking of joining the Killing Kittens on this weekend, please visit Killing Kittens.Costumes can be hired from here. It truely will be an unforgettable weekend !
Hello, I am Kitten T the Editor of #itsakittensworld, passionate about sexual liberation and anything which encourages female sexual empowerment. I Love horses! You can follow me on Twitter for my latest views on the world of KK