It's so easy to think of masturbation as a route to a quick tension-reducing orgasm. But your self-pleasure practise has so much more in store for you when you slow down and open up to orgasmic bliss.
Think of masturbation as less about simply getting in and getting off, but about having a pleasure-based mindset, full of curiosity and self-discovery. When it comes to orgasm, the longer you hold off, the more intense it can be.
What Is Edging?
One way to experiment with your self-pleasure is edging. Also called surfing, peaking or teasing, it is the practice of stopping yourself from reaching orgasm right when you're on the cusp or "edge" of a sexual climax.
I can personally attest to the power of edging. It's a learning process, but with patience and you may be rewarded with so much more sensation. It can be truly mind-blowing!
Edging for everyone!
For those with penises, the appeal of edging is often that sexual encounters last longer. If you dream of making love all night long, edging allows you to stay in a heightened state of sexual arousal. For people with vulvas, the process of building up to orgasm without aiming to achieve it can help relieve the pressure to come, a pressure which often stops a lot of vulva-owners from fully inhabiting their pleasure.
So if you sometimes feel like masturbation is a rush towards a quick orgasm and want more, here's how to practice edging.
How to practice edging
Give yourself a little more time for masturbation – this isn't for rushing. Set the scene with some sexy oils, maybe a little mood lighting – romance yourself!
When you're right on the edge of hitting your climax, stop or slow down what you're doing. This may feel like agony but just remember "More intense orgasm. More intense orgasm" – this is your new masturbation mantra!
Wait about 30 seconds, but stay aroused with deep breathing or a different kind of touch to your body. Experiment with touching parts of your body that usually get ignored when you're masturbating. If you usually use firm touch, try feather-light, or vice-versa.
For those with penises, you could try the "squeeze" method where, when you're close to orgasm, squeeze the tip of the penis for about 30 seconds.
Begin the more intensely stimulating sexual activity again. Then repeat the process of slowing down and stopping when you're ready to climax. People with penises might go from hard to soft and back during this process – that's all good.
If you feel yourself getting frustrated – breathe, breathe, breathe and let the sensations wash through your body.
Repeat this process for as long as you can – three or four times should do it – but it's worth noting that the longer you practice the better your end result will be.
When you finally release, the orgasm should feel like a stronger, more fuller-bodied experience.
With the edging method, you might just surprise yourself with how much more you're able to feel, plus it's a super hot way to discover how different types of touch turn you on. Practice a little patience when you're solo, and I guarantee your next sex session with a partner will have them begging you for more, more, more.
Asa Baav is founder of Tailor Matched, dating for the wild at heart. She's on a mission to help people find the deep connection they crave. Find out more tailormatched.com.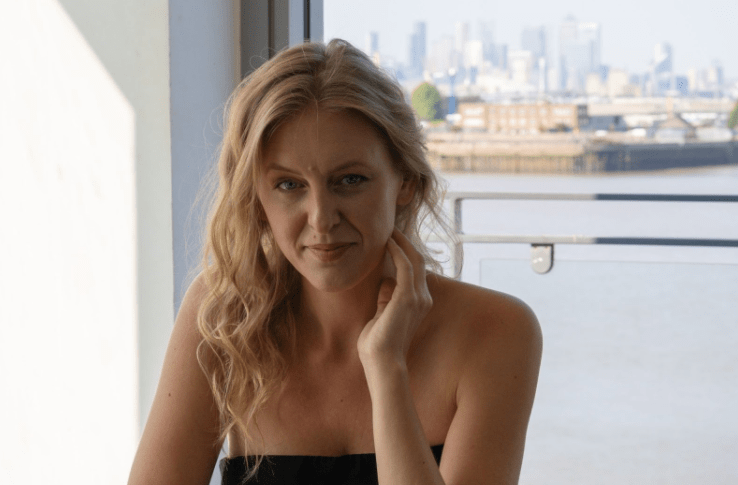 Asa Baav (she/her) is the founder of Tailor Matched,  a matchmaking agency for the wild at heart and the nationwide thought leader in sexual and romantic compatibility. As a matchmaker, coach, and educator she is on a mission to help busy professionals create deeply satisfying romantic relationships, inside and outside the bedroom – no matter where they are on their dating and relationship journey.