In A Cinema
Pick a good film, get out the popcorn and then reach a bit further down for a quick fumble with your partner. You might even feel inspired to make a movie all of your own…check out Lustery and Make Love Not Porn for some home-cinema inspiration.
In A Hotel Window
Think pressed to the glass with a view of a shimmering skyline. Public, but not all at the same time. Just make sure the window is high up, and not looking directly across into an office building or apartments…hotel window sex might be hot but it's definitely not worth a public indecency charge.
In The Woods
If you go down to the woods today you'll be sure of a big surprise… get off the beaten track and find some suitably large bushes. If you're clever you can even be camouflaged by your clothing.
On The Beach
Now this one does come with a warning… don't be surprised if you spend the next week washing sand out of your bits! And if you venture into the sea, make sure to lube up. Happy splashing!
In The Car
Car sex can be a lot of fun, but be sure to avoid the usual dogging spots, as they are often heavily policed.
In A Graveyard
This is a suitably spooky spot to get hot and heavy. They're deathly quiet (pun intended) and often in secluded locations. Plus, if you're a bit morbid like me, there's something fun about having a fumble with ghosts watching.
Love In An Elevator
Aerosmith knew all about it; getting down and dirty in a lift is super hot. Mirrors and the risk that someone will stop the lift makes it hot and exciting. Do cover the camera though or you will be giving security a free show! Fun Fact: if you're going to do it in the Empire State Building elevator, you'll have to be super quick – it goes through all those floors in just two minutes!
On A Rooftop
If you've got access to a roof terrace, there's nothing more exciting than having sex on it. Not only do you get to enjoy the beautiful weather (okay, maybe only for one day if you're in England) but you are more often than not above the level of any prying eyes. It's the perfect location for some outdoor sex if you want to chase the thrill without the actual risk of being caught. Just make sure you don't get too close to the edge, as you don't want any accidents!
At A Festival
Now I don't know if it's just me but there's something about listening to the bass thumping through the speakers and being surrounded by other people who are having fun that gets me in the mood. Throw in some more excitement with the thin walls of a tent being the only thing shielding you from hundreds and thousands of people and you have a recipe for some pretty memorable sex! Plus there are some actual festivals of sex – check them out here.
At A Killing Kittens Party
A Killing Kittens party is the perfect place to experiment with creative sex and voyeurism. Don't believe me? Give this a read.
How To Avoid Getting Caught
Before you get down and dirty in public, make sure you have a read of my top tips to make it the most exciting event of your life – for all the right reasons!
Eyes In The Sky
Look up if you want to get down and dirty in a city. Cameras are everywhere, so be safe! Go and check out your desired location beforehand. Look for cameras or little signs warning of cameras or security patrols before you start with any naughtiness. 
Be Smart With Your Clothing
Wear stuff you can pull up, down or to the side quickly. You want speed and comfort with outdoor sex, so make sure you dress with those things in mind. Never wear anything that means you have to fully undress – that's a recipe for disaster.
Get Your Timing Right
Think about getting frisky at times when it is quiet so nobody spots you, and you probably need to aim to make this a quickie. You don't want to be too long behind a locked door and have someone come check out why it's been engaged for hours. Get in, get off and get out – fast!
Blankets And Coats Are Your Best Friends
A strategically placed coat or blanket can be amazing to camouflage what you're up to, especially when it comes to letting your hands do the talking…
Plan Your Warm-Up
Public sex needs to be fast and furious, but don't sacrifice good sex because you need to be quick. Have a good snog or build up the excitement with some sexting so you are hot and horny before you get frantic.
Noise Control
Calling out "fuck me harder daddy" is a sure way to attract attention. If ever there was a moment to play the quiet game, this is it – it can also really add to the naughtiness if you know you have to keep quiet even when you really, really, want to scream. 
Pocket Rocket
Who says that public sex has to involve anyone else? A vibrator or hand with that strategically placed coat can be just as exciting. There are even vibrators that can be controlled via an app. It'll just look like you're sending a very long, very exciting text…you sexy little sneak.
Know The Law
Sex in public can be hot. And whilst the sex part isn't illegal itself, if you're caught you could be charged with outraging public decency or indecent exposure. To avoid ending up on the wrong side of the law, do your research on what is and isn't allowed (for example, having sex in a private dwelling with the curtains open is not illegal, even if you can be seen from outside) and as a general rule: don't get caught. As sexy as it is to fantasise about other people catching you at it, in reality it's not cool to rope unsuspecting passers-by in to your sexual experiences as they haven't consented to be involved. So with all outdoor sexcapades, discretion is key. 
And remember, the number one place to have sex publicly, enjoy being watched and have absolutely no worries about the law is at a KK party. Let your inner hedonist out and get freaky!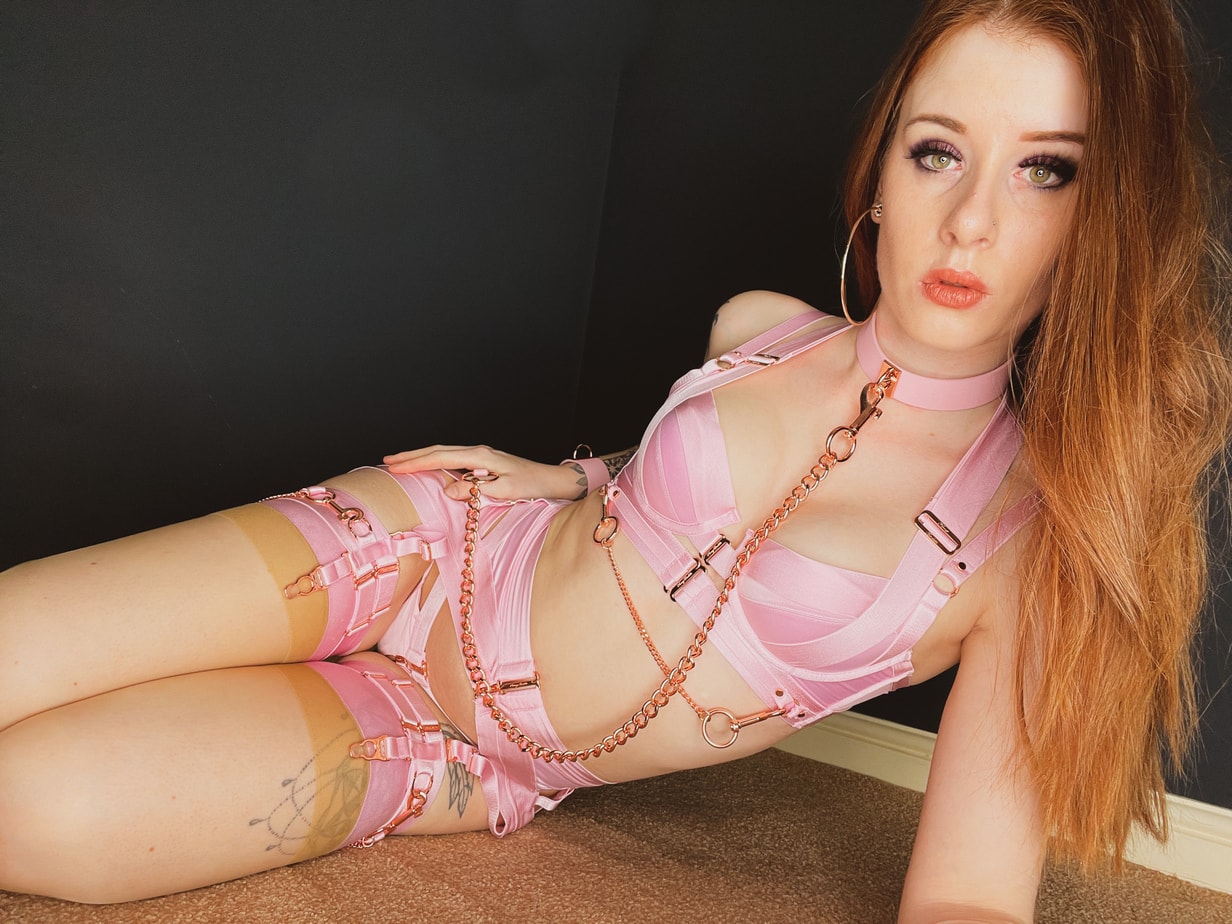 Serena is a self-proclaimed empowered slut, content creator, educator and kinkster. She enjoys educating people about sex; most commonly about BDSM and kinky stuff. When not writing or talking about BDSM and sex you can usually find her taking nude and lewd photos for her fan club which is an open, upfront, honest space where anyone can explore their kinks, freaky bits and everything else with no judgement!
www.hotredheadnextdoorblog.com