Killing kittens didn't invent the sex party, I know, shocking! Though we probably have created the greatest ones. Through the ages there have been many crazy horny sex trends, all which have helped shape the world of sex we so proudly live in today, so let's explore the eras including blow jobs in Ancient Rome!
Ancient Egypt (3100-332 BC)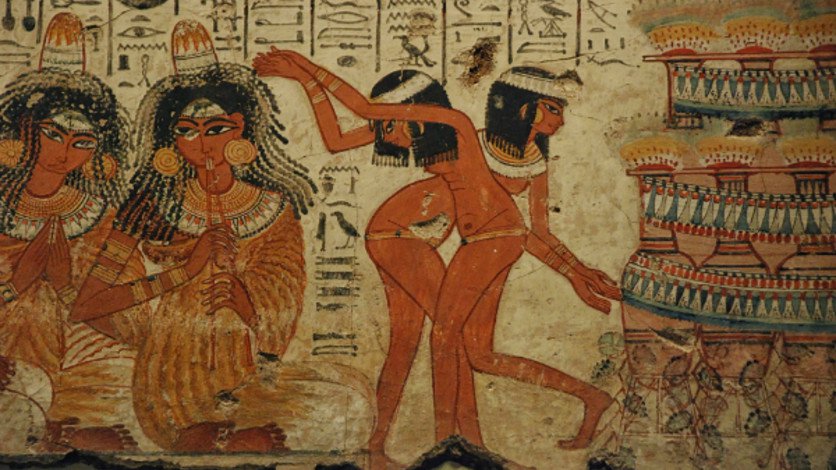 A love for Fishnet dresses, red lips and especially blowjobs! Sexuality in ancient Egypt was open, untainted by guilt. Sex was an important part of life – from birth to death and rebirth. Singles and married couples made love and unmarried women were free to choose as many partners as they so desired, and enjoy their love life to its fullest. The gods themselves were earthy enough to copulate. Sex was not taboo. Even the Egyptian religion was filled with tales of adultery, incest, homosexuality, and masturbation… with hints of necrophilia! (Just when you thought it was a perfect era, we had to ruin it with necrophilia… #soz!)
if you don't give me a blowjob, I might literally die
The Ancient Egyptians loved a bit of oral – red lips and blowjobs was the dream. So much so that one of their most important myths centers around a blowjob given to a clay penis, which brings the god Osiris back to life.Who'd have thought that the whole 'if you don't give me a blowjob, I might literally die' excuse was backed by ancient beliefs the whole time? Prostitutes advertised themselves through their clothing and makeup. Egyptians are often thought to have been the first culture to wear makeup Some prostitutes even wore beaded fishnet dresses. They painted their lips red, and tattooed themselves on the breasts or thighs and even pranced around totally nude. The red lips were a public sign of their oral prowess, and the effect of a kitten wearing red lipstick is still the same today. Unlike the Egyptians, however, the ancient Romans were strongly against giving blowjobs, seeing it as a vice worse than anal sex. But while giving received a bad rap, the Romans had no problems in receiving it. In fact, Romans were known to have their slaves or prostitutes give them fellatio.
Ancient Rome (753 BC- 476 AD) – An Era of Roman Blow Jobs?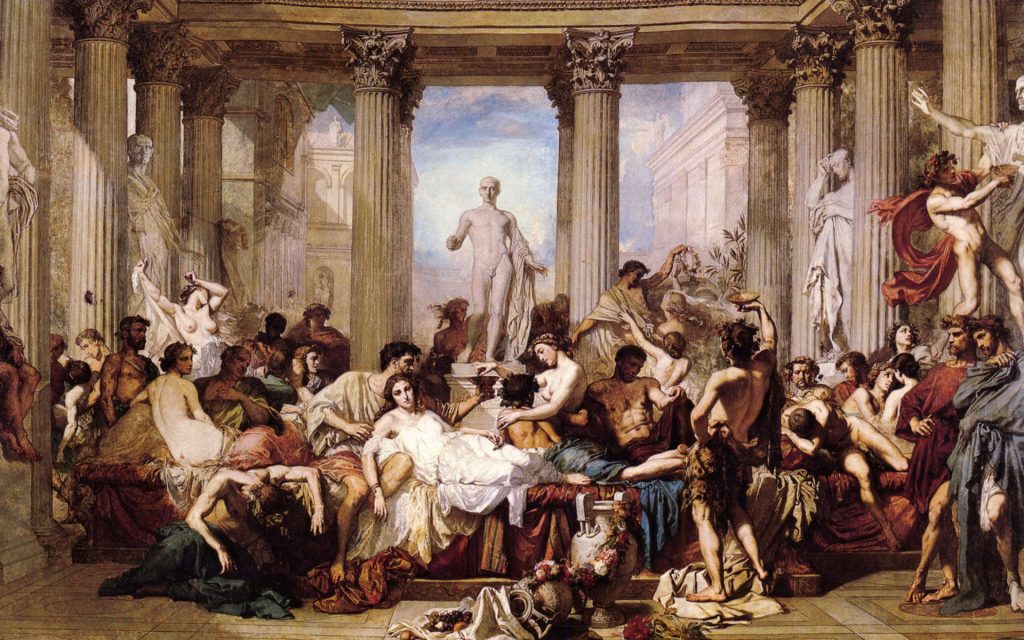 We might think that our day and age is the most liberated and uninhibited, but we'd be so wrong. The Romans were much more free-spirited than us, and their sex parties rocked! The Bacchanalia (a massive sex party) was a 'fertility festival'. It wasn't just revolutionary and sex-positive for its time, but it also practiced economic equality and was woman-friendly, which is a pretty big deal in hindsight, considering women were being shoved into more submissive roles by cultures centuries later and the world still has yet to recover.
They were devoted almost exclusively to shagging as many people as humanly possible and referred to as orgia (our modern Orgy). These parties were wild and excessive with scenes of unimaginable debauchery, a place where people met, danced themselves into ecstasy, then fell into frantic copulation with no regard for who or what they might be screwing. The cult of Bacchus survived for centuries and the spirit still remains at our KK parties! Who knew Ancient History could be so sexy, right?
Hello, I am Kitten T the Editor of #itsakittensworld, passionate about sexual liberation and anything which encourages female sexual empowerment. I Love horses! You can follow me on Twitter for my latest views on the world of KK