However, seasoned long-distance partners can attest that physical proximity doesn't automatically equate to a better sex life and being apart may even help you to understand more about your own desires. So, here are seven sexy tips for long-distance relationships. 
When you think of great sex, your mind may jump to that one thing that your partner(s) does that really blows your mind. You may think about your ultimate fantasy or role-play. However, Healthline suggests that one of the key factors for fulfilling sex is communication. And when it comes to long-distance partnerships, you're going to spend a lot of time talking. 
Specially designed apps, sex toys, and video calls have changed the game when it comes to keeping the spark alive when you can't be in the same room (or bed) as your significant other(s). And if you find yourself getting sexually creative online, you're not alone. A study by the Pew Research Center found that "One-quarter of internet users with recent dating experience (24%) have used the internet or email to maintain a long-distance romantic relationship." 
If you need a little bit of inspiration, look no further than these seven sexy tips. However long you're going long-distance, be it for days, weeks or months, these tips will help you keep the passion alive whilst you're apart. 
Have A Date Night
Firstly, just because you and your partner(s) can't be in the same room doesn't mean you should forgo spending organised, mindful time together. If you were in the same city you'd likely book date nights into your calendar or times where you could hang out and enjoy each other's company. Try doing the same thing for phone calls, video calls, and sexting. And we don't mean squeeze in a fuzzy face-time on the bus as you travel from one commitment to another! Schedule a call as you would dinner, or a drink, and arrange to spend some quality time with one another over the phone or on a video call.
Work, family commitments, and friends can all fill up your schedule very quickly and dedicating time to your relationship can feel like one more thing on your to-do list. But paying attention to your sexual wellness, needs and desires and those of your partner(s) is key in stopping your relationship from slipping into monotony. You deserve to feel good even if your partner isn't physically there. And there's a lot you can do in one video call… 
Good Old-Fashioned Sexting
There's serious power in words and when the words being sent to you are all the sexy things your partner(s) want to do with you then it can take a solo intimacy session to a whole new level. 
If you've never sexted before or are new to sexting with your significant other(s) then test the waters. Have a conversation about the things they like, the things that turn them on, and (just as importantly!) the things that turn them off. A good starting point is to reminisce on experiences you've had in the past, moving on to the things you'd like to try once you're back together.
You can choose to mutually masturbate as you sext or drop your partner(s) a note during the day to let them know that you're thinking about them. Make sure you're not going to catch them at a terrible moment (unless that's been previously agreed…) with a pre-sext along the lines of "how would you feel about me sending you some naughty texts right now…?" Sexts don't have to be written. So long as you have consent and a mutual understanding with your partner(s) you can get dressed in your favourite lingerie, underwear or craft some artistic nudes and send your partner(s) some hot pictures, if that's your thing. 
The key thing to remember is sexting, in all its forms, isn't a solitary exercise. You're being intimate with your partner. 
Get Creative With Your Sex Toys
Sex toys can make your sexting sessions more fun. Sex toy developers have an amazing array of toys with long distanced partners in mind. Some teledildonic toys allow you to play with your partner(s) through an app so you don't have to be in the same room, or even the same country. 
Rolling Stone reported that, as the pandemic continued, the sales of internet-connected sex toys rose exponentially. While teledildonic toys have a higher price point than other sex toys, you can mimic their function through enlisting a good old-fashioned phone call. Using video call, text, or even voice notes, you can take turns with your partner(s) to instruct each other what to do with the toy, as well as making requests for what you might like to happen next. 
Diversify Your Apps
You may rely on WhatsApp, Zoom, and Google Chats for your day-to-day interactions. However, when you're sending sexually explicit content to your significant other(s) you want to make sure that it's only them that sees it. 
Apps like Between can offer you the reassurance that only your partner(s) will pick up your messages. And of course, there's the KK Chat App, which has a variety of features to keep everyone safe, from disappearing photos to screenshot alerts. 
Write Erotica
Reading super hot sexts back after your partner(s) have sent them can give you a new buzz, enjoying them over and over again. If you really like reading (and writing!) all of the sexy things that you could be doing with your partner(s) then you may want to delve into the world of erotica. 
Writing your own sexy tales may sound daunting at first. However, setting aside some time to communicate exactly what you'd like to do with your partner(s) next time you see them builds anticipation for your next meeting, articulates some of your desires, and can act as a very hot gift. Why not ping your masterpiece over to your partner via email to brighten up a boring Wednesday afternoon? Just make sure that you flag that it's definitely NSFW. 
You don't even need to feature yourself and your partner(s) in the central roles of your story. If you share a series or movie that you love you could write a scene involving your favourite characters. And if you're stuck for where to begin there's a wealth of inspiration online.
Watch Porn Together…Or Make Your Own
Watching pornography can be something that you enjoy alone or with a partner. Discussing your porn genre preferences, sharing clips that you enjoy, and streaming the same videos as your partner(s) may be one way that you can feel closer to them whilst living apart. You'll both be seeing the same thing at the same time, and you can learn more about their likes and dislikes. Watching porn together could then be something you continue when you're back in the same space. 
If you're not keen on watching porn but know your partner enjoys visual stimulation then you can consider making your own erotic film. Again, be cautious about how this is filmed and where it might be stored. You might want to consider wearing masks as a disguise, setting a delete date, and making sure it's only accessible via a password on any devices.
A Small Sexy Gift
Sending a gift really shows that you're thinking about your partner(s). And what says "I miss you" more than a care package with a sexy twist? If your partner(s) are having a tough time or you want to show affection from afar you can put together a hamper with new sex toys, underwear, massage oils, lube, or edible treats. You don't need to get your significant other(s) anything too elaborate. Just knowing that you're thinking about them is exciting enough.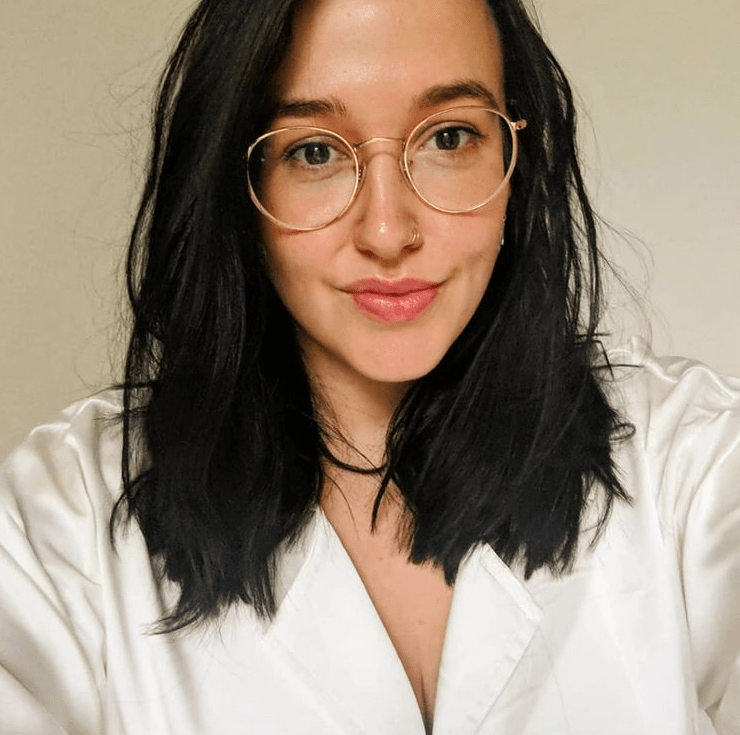 Alice (she/her) is a London-based freelance journalist and broadcaster. She loves covering sex and relationships, mental, maternal, and menstrual health, and pop culture. Alice has worked with Bustle, HuffPost, The List, Forbes, BBC, and Metro among others.