All you need to know about Sex Toys is about to be unveiled!
The results are in for one of our most widely anticipated surveys! You replied in your hundreds and we loved your honest answers. We send a massive thanks to the sexual and saucy Je Joue for the simply huge prize that one of you lucky people is going to win. Your lockdown is certainly not going to be dull with £1000 worth of toys to play with.
Can we come and play, please?!
Here goes!
Have You Used a Sex Toy at Work?
30% of you said yes. At work?! Where are you playing people?! Under your desk, in the broom cupboard, toilet?! We love the thought of a cheeky little orgasm to propel you through the working day. 
Do You Carry a Sex Toy Around With You When You're Out and About?
A saucy little 19% of you do stash a little something in your handbag. Quick pitstop in a coffee shop toilet for a fast and furious blast of the vibrator? Hedging your bets on your date going better than expected? Or are you heading to meet with fellow Kittens and Toms to discuss the latest gadget? Book Clubs just turned a corner and became Toy Clubs. We're in!
Have You Ever Used a Sex Toy Whilst on Public Transport?
17% said yes. Say what?! We wish we'd expanded on this question and asked for details. Watch this space for a whole other survey on how and where the heck you used a sex toy on public transport!
Have You Used Sex Toys During a Video Call?
A whopping 67% of you said yes. Technically KK Your House parties are a video call so we love that you've bought props for the party. They are welcome anytime!
Would You Like Your Partner to Surprise You with a Sex Toy During Sex?
Yes – 96%. Wow! Please people, TAKE NOTE. Go forth and clean those toys, position them within reach, and whip them out ASAP!
How Many Toys Do You Own?
We're going to break this one down from the top whilst playing a crescendo-building drum roll in the background.
57% of you own between 1-10 toys.

30% of you own between 11-20 toys.

4% of you own between 21-30 toys.
What's missing? (cue drum roll at its loudest) Where's the other 7% of you? 7% of you own so many you've lost count and could open a shop. To this 7% of you, Killing Kittens and sex toy manufacturers around the globe salute you! 
Is Vegan, Eco-Friendliness, and/or Sustainability Important to you When it Comes to Choosing Sex Toys?
58% said no. The general consensus was that it hadn't been considered but would be an added bonus if toys were eco-friendly and sustainable. 
Out of the Options Below, Which is your Favourite Toy?
Vibrator – 46%
Wand – 37%
Dildo – 11%
Fleshlight – 3%
Father Christmas take note.
How Often do You Use Sex Toys?
55% of you said weekly and 20% of you said daily. Hands up if we should run this survey 2 weeks into lockdown take 2 and see if the results are different? 
And to the 4% of you who said you use sex toys multiple times a day. Please take care of your bits and bobs!
And now stats aside, here's some tips and tricks from you saucy lot in answer to some of our questions.
What's your Favourite Toy to Use on Your Own and Why?
Butt plug and cock ring at the same time makes me cum extremely hard

Rabbit vibrator and kegel exercise app-controlled toy

A dildo and a ladyfinger for dp training

Mains vibrator wand – I'm a convulsing state of a human in at least 10 seconds

A bullet from ann summers, perfect size to keep in a pocket, great power
What's Your Favourite Toy to Use with 1 or More Partners?
Dildos and anal beads Dildos for 69 and anal beads on their own and during sex

Sona on my clit with my husband inside me because the orgasms are INSANE. Double-ended dildo with female partners.

Blindfold and restraints to enhance the senses.

Tail plug because I like having it tugged for extra play
And last but by no means least!
What's Your Most Embarrassing, Silliest, or Funniest Sex Toy Story?
Girlfriend shot a vibrator out when she squeezed and got me in the face 

Was curling my hair and horny and thought, could I possibly fuck my dildo whilst doing my hair… safe to say a few burns were made but it was well worth it!!

We played a task game over zoom in Lockdown (U.K.) and we had to find something with a story and in the 10 seconds, I panicked and grabbed my butt plug. I was so fine with it but my boyfriend was so embarrassed. He got the points in the end because the game leader felt so bad for him! 

My dog came downstairs with a rabbit vibrator in its mouth whilst friends were having coffee with me!

Lost anal beads required long-nosed pliers to remove.
So there you have it. A whole host of ideas, tips, tricks, and facts for you to get your paws into. Grab your toy arsenal, go forth, and get playing. And to our winner of Je Joue's incredible offer, enjoy your stash of fun and frolics!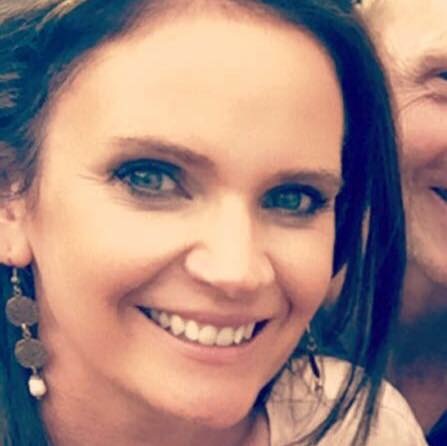 I am Georgie, Director of customer Services at Killing Kittens, first point of contact for our 100,000 members, problem solver, occasional writer of bits and bobs. Lover of wellington boots, mummy to 2 amazing little people.