Here at Killing Kittens we are delighted to have the hottest award winning Cocktail Master around,  Carl Anthony Brown! Carl has designed for us, our very own KK November KoKKtail to help warm us up on these cold winter nights and get us in the KK Party mood.
"Dark winter nights, frosty streets, the dull glow of street lamps… Kittens wrapped in duffel coats & Scarfs mischievously heading to tonight's venue. Toms stalking behind in awe & want, Imaginations running wild of whats hiding beneath those long coats. Gathering at the door, anticipation buzzing and chilled lips tingling.. the doors swing open the clowder of kittens sneak in, grabbing this spicy little number to warm themselves as they turn to face their toms… coats falling to the floor…. revealing the lingerie draped goddesses… Party time."
Cocktail recipe
 Spicy Kitten Toddy
So the easiest way to make this is to make a lot 🙂 .. I think we all agree more the merrier. If you can get a mulled cider (my recommendation is Aspall) then best use that. If not you can grab a normal cider and add cloves, cinnamon, orange rind, nutmeg to the cider when heating it. On the ginger side, if you head to a popular high street food chain they do ginger shots and ones with turmeric, you choose. Choose a nice cloudy apple juice for better flavour, and a good quality agave.  When choosing a scotch go for something fiery. my personal favourite in this drink is Balvenie double wood.
Single Glass
80ml Aspalls mulled Cider
25ml Scotch
25ml Apple juice
15mlAgave
5ml Ginger juice
To a pan add the cider, agave & apple juice and heat until hot. Then pour in your ginger and scotch to keep the kick. if the drinks to big lengthen with extra apple juice.
Carl Anthony Brown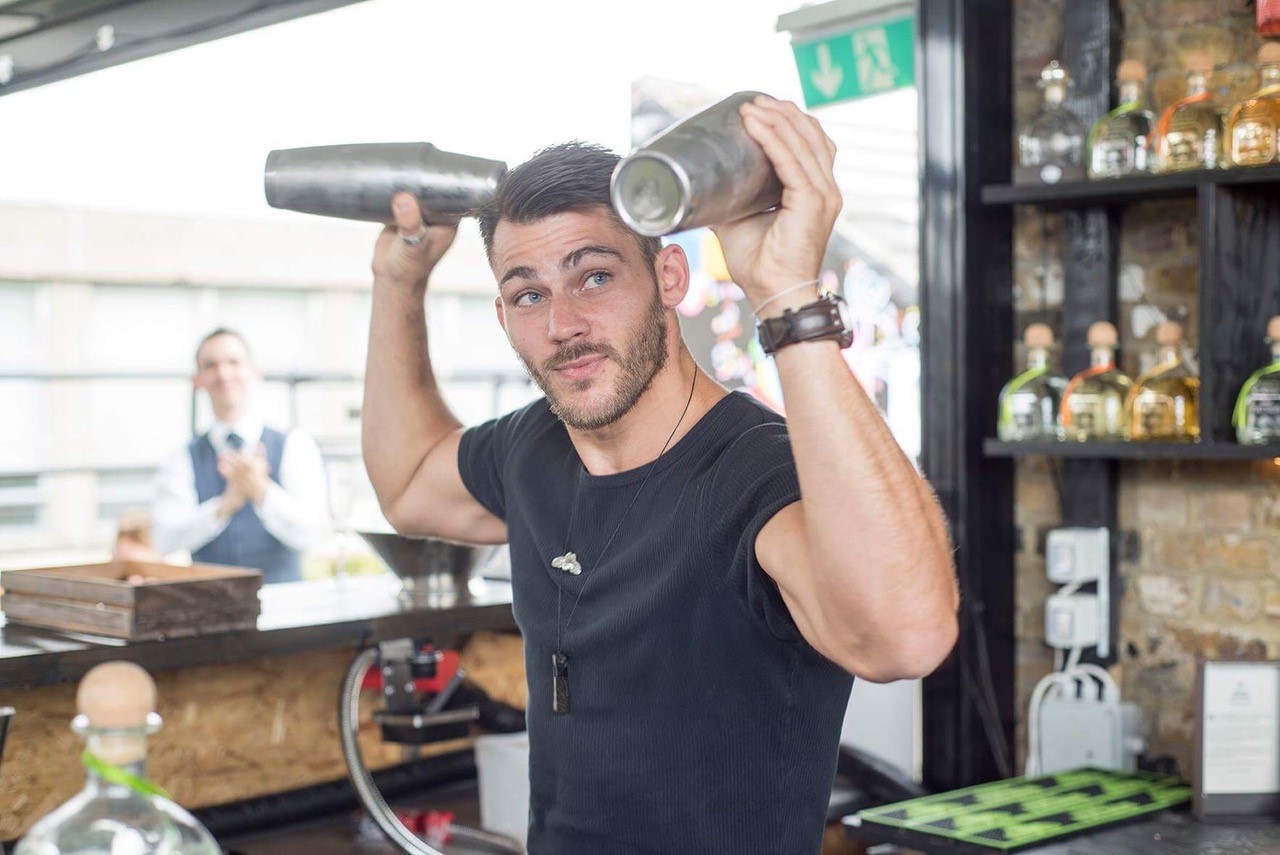 Carl has years and vast experience of Bar Developing. A previous winner of Young British Foodie of the year & drinks list of the year- and the resident Drinks Guy at a top London bar & Restaurant. Carl makes regular press and TV appearances including C4 Sunday Brunch, where he got all the ladies watching in a bit of frenzy!
Drinking this November… couple of little recommendations.
Struggling to find a naughty cubby hole – Three Sheets, Dalston.
Cubby holes to hide away – 68 and Boston, Soho
Hello, I am Kitten T the Editor of #itsakittensworld, passionate about sexual liberation and anything which encourages female sexual empowerment. I Love horses! You can follow me on Twitter for my latest views on the world of KK