Which way to go? Let it all hang loose or shall we put the effort in? If you're like a vast majority of women and are attempting to figure out how the hell to do long division whilst slaving over yet another meal, as well as bouncing around the sitting room, high-fiving, (and secretly cursing), Joe Wicks, then the thought of sexy lingerie will make you laugh out loud. In fact, I'll level with you here, I can't even remember if I actually put underwear on this morning, that's where we're at. 
But, can we collectively question a cavewoman existence? Should we be embracing 'au naturale'  and ignore the pressures from society to always look our best? Is our 'best' actually us in our native form? Let's face it, who needs underwear?! Or, should we hit the shower with the lawn mower and sauce it up with some new undies? 
Let's embrace the moment ladies and apply the effort! Take 5 minutes out and have some 'you' time. Though, let's be honest with ourselves, it may last a whole lot less than 5 minutes. How could you possibly imagine having 5 minutes to yourself when you're crouched underneath the sink to escape the war cries of 'MUM, I'M HUNGRY!', 'Mum, my sister pushed me!', 'Muuuuuum!'. Let's give it a go anyway. With that in mind, here are our top 5 deliciously tempting brands to slide into during lockdown. Time to banish the isolation-blues and get that mojo back.
Oh! And, because we're all about that sexual confidence, we've chucked in a few cheeky discounts.
You. Are. Welcome.
Bijoux Indiscrets is so much more than an erotic lingerie shop! Hop onto their site and within seconds you'll see why they proudly declare "we'll make the pleasure come to you". Have a scroll through Bijoux's range and you're guaranteed to feel a little heart flutter. There's truly something for everyone. From channeling your inner Rihanna to raising the temperature with whips and chains, they've got you.  We love their "intimate shimmer dry oil", designed to hydrate and highlight the sexiest areas of your body. Strongly scented with coconut oil, you'll be whisked away to the Bahamas on a sensory journey like no other. 
Discount code: KILLINGKITTENS20
LsLingerie products make a very clear promise: to provide luxury and style. Let's face it, what more could you want? Fancy being the star in your own boudoir photoshoot? Or do you just feel like going to bed scantily clad in silky nightwear? LsLingerie has taken your lusts and longings and made them a reality. Their marketing invites you to 'adore your form', their mission being to reach out to every single one of you.  Whatever your shape or size there is something for all. Just because you're a larger lady, why shouldn't you feel sexy? If your boobs are perky and fun-sized why shouldn't you feel like a damn Queen?  LsLingerie hears you, understands you and supports you, literally and metaphorically. Their bodysuits and lingerie sets will recreate that tingly feeling you get when you're getting ready for a highly anticipated Killing Kittens party. So, order a cheeky little set, hit play on Marvin Gaye's 'Let's Get it On' and sex it up!
Discount code: LSLINGERIE 
Agent Provocateur is the Queen of all lingerie firms. Their lingerie is sensually beautiful and provides "satisfaction for every side of you". In fact, Agent Provocateur has inspired me to hose myself down and cut through the undergrowth. They've pushed me to pop on my favourite shade of lipstick and make some damn effort. All before hitting the 'Add to Cart' button. Come on ladies. You can do it too! Their line 'Behind Closed Doors' is specifically aimed at a date night at home. Throw in a corset or basque, a set of matching lace and you have your own Fifty Shades reality right there. Except way hotter. 
While we have no discount code for Agent Provocateur, we can confirm that every product is worth the investment. A guaranteed buzz-builder, you'll never feel as sexy as you do when wearing their lingerie.
Ann Summer is the ultimate 'go-to' for underwear AND toys. A one stop shop for a kinky night in. The choice can be overwhelming with sex toys, bondage, erotic and fancy-dress areas to browse. If you're BDSM curious, then why not pick a cheeky vanilla toy/outfit from Bondage. Every type of date night is catered for. The massive range of products open up a sexually suspenseful opportunity to play with your partner. Allow them to pop an item in the basket – no questions asked – and then you reciprocate. We're all about sexual tension, and this little strategy is a game-changer. Packaging is advertised as 'discreet' so no need to blush when the postie knocks on your door.
We're heading to ASOS, not an obvious choice for some sexy lingerie but hear us out. ASOS is the working mum go-to, let's face it ladies – who the hell has time to shop? If the thought of dragging your kids to your local shopping centre makes you want to puke, (and seriously, I don't think there's a mum alive who enjoys taking their children shopping), then ASOS could be a SHERO in disguise. So instead of searching for their world famous 'mum jeans', browse their lingerie section. You'll be amazed at the vast selection, with incredibly reasonable prices for incredibly sexy undies. 
So, ladies, have a little browse and treat yourselves. There's no doubt we all deserve a little bit of a splurge, whatever your budget, whatever your shape, whatever the occasion, there is something for everyone!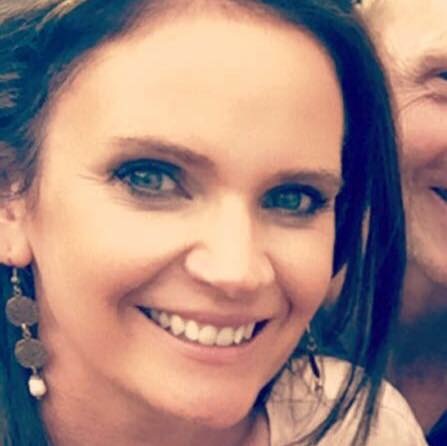 I am Georgie, Director of customer Services at Killing Kittens, first point of contact for our 100,000 members, problem solver, occasional writer of bits and bobs. Lover of wellington boots, mummy to 2 amazing little people.