Which way to go? Let it all hang loose or put the effort in? If you're like me and are attempting to figure out how the hell to do long multiplication whilst cooking a gourmet meal whilst bouncing round the sitting room high-fiving (and secretly cursing) Joe Wicks whilst writing humorous blogs then the thought of sexy lingerie makes me laugh out loud (in sheer desperation…!). I can't even remember if I actually put underwear on this morning and if i did then I sure as hell didn't have time to shave…never mind all these French braid lessons that are popping up online to keep the kids occupied…I can practise on myself down there…
However…it makes me question my cavewoman existence. Should I be embracing 'au naturelle' and by doing so are we removing the white noise? Can we finally ignore the pressures from society to always look our best? Is our 'best' actually us in our native form or should I hit the shower with the lawn mower and sauce it up with some new undies? 
I'm going to attempt to embrace the latter and sauce it up…it may only last 5 minutes as I hide in the bathroom from the shouts of "I'm hungry"…"Can you build this for me"…"what's for lunch"…are you kidding, you've only just eaten your sodding breakfast! Anyway…I digress…here are my 5 top brands to head to for sexing it up whilst on lockdown with two  cheeky discount codes thrown in too…you're welcome!
Much more than an erotic lingerie shop! Head onto their site and you'll see "We'll make the pleasure come to you"…and indeed it does. From BDSM inspired lingerie to body chains to virbator balm Bijoux offers a whole host of ideas to sauce up your evening…or let's face it morning/mid morning/lunchtime/tea time/early evening/late evening… We love their intimate shimmer dry oil designed to hydrate and highlight the sexiest areas of your body. The coconut smell is incredible to paint this bad boy on anywhere and you'll be trying to sniff yourself…
Discount code KILLINGKITTENS20
'Luxury and style'…what more could you want. Scheduled in a home date night? Fancy shooting yourself in your own boudoir photoshoot? Or just feel like going to bed clad in saucy nightwear? Then this is the brand for you. Their marketing invites you to 'adore your form' and indeed it does. Whatever your shape or size there is something for all. Their corsets create cleavages never seen before. Their nightwear removes the guilt around lie-ins. And bodysuits and lingerie sets recreate that tingly feeling you get getting ready for a party. So order a cheeky little set, pop some tunes on and sex it up!
Discount code LSLINGERIE 
The lingerie firms of all lingerie firms, Agent Provocateur describe themselves as the shop for exquisite lingerie, classic corsetry, sumptuous nightwear, striking hosiery, sensual beauty…sensually beautiful they are indeed. It's so beautiful that it's inspired me to hose myself down, cut through the undergrowth, put some make-up on and actually pull my finger out and that's before i've even ordered any. Their line 'Behind Closed Doors' is specifically aimed at a date night at home, throw in a corset or basque, a set of matching lace and you have your own Fifty Shades home movie right there. No discount code sadly but worth every penny…
The ultimate go to for underwear AND toys…a one stop shop for one kinky night in. The choice can be overwhelming with sex toys, bondage, erotic and fancy dressed areas to browse. How about pick something from each area. If you're BDSM curious pick a cheeky vanilla toy/outfit from Bondage…give it a little try! Or how about playing a game with your partner…you pick one thing, he picks one thing…try and check out the basket without looking at each other's choice and see what arrives in the post! Packaging is advertised as 'discreet' so no need to blush when your postie knocks on your door.
I'm going slightly off track here and not an obvious one. ASOS is my working mum go-to…who the heck has time to browse through shops…the thought of taking the kids shopping fills me with dread…underwear shopping with a 6yr old boy using bras as the alternative superhero mask…no thanks. So instead of browsing 'comfy jeans' I browse their lingerie…there's hundreds of choices! They even have a 'Sexy Lingerie' area with incredibly reasonable prices for what look like sexy undies. You can browse ASOS for hours so let's consider this the one stop shop for the whole deal…get yourself some sexy lingerie, a little dress or trouser suit or whatever makes you look in that mirror and go 'Yep I'd do you'…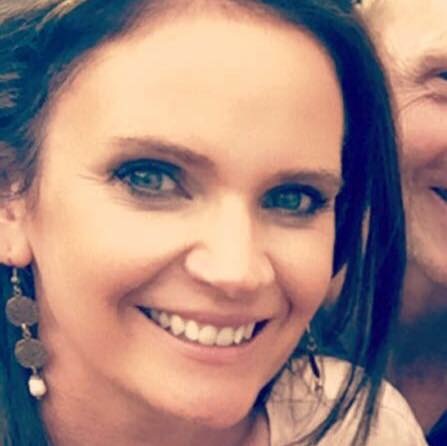 I am Georgie, Director of customer Services at Killing Kittens, first point of contact for our 100,000 members, problem solver, occasional writer of bits and bobs. Lover of wellington boots, mummy to 2 amazing little people.