What is the "Hotwife Fantasy"?
The "hotwife fantasy" is a term that's mostly used in the swinger community, however it is growing in popularity across many ENM communities. It can take the form of pure "fantasy" for role-playing and dirty-talk during sex, but "the hotwife fantasy" can also become an embodied experience if you so choose. The "Hotwife Fantasy" is when a person has sexual relations with others with the consent of their primary partner, as a turn on to themselves, and to their primary partner. The hotwife's primary partner can be present or absent during these sexual encounters, but they are secure, aroused and/or are made to feel more confident themselves by the fact that the hotwife is desired by other people, and that the hotwife has sexual encounters with other people. The hotwife can also describe the sexual experience they had with others to their partner for shared enjoyment. Anyone can be a hotwife, and so long as it is arousing to all partners, it can feel equally empowering and sexy for all those involved.
These primary partners can be married, in a relationship, live together, live apart… the circumstances do not matter. It is simply a relationship where both have established that one partner is the other's hotwife.
Is Hotwifing The Same As Cuckolding?
Cuckolding is when a person has a partner who is sexually active with others, and the cuckold has some interaction with this sexual experience without physically partaking in the shared sex (they could, for example, be present and watch, orchistrate the interaction without being involved, touch themselves while being present, listen in from a phone or through a wall and more). It can sometimes be associated with sensations of humiliation, if that is the desired impact, though it needn't always be.
Despite misconceptions, there are many expansive uses and desired outcomes for those who partake in cuckolding. A way in which this differentiates from the hotwifing dynamic is that, with cuckolding, the emphasis for the cuckold is on playing out a fear or something that makes them self-conscious throughout this sexual encounter, whereas with hotwifing the emphasis is on how the desirability of the hotwife casts a reflected glory on her chosen primary partner.
It used to be that a cuckold's partner, the cuckqueen, was seen as an "adulterous", but today cuckqueening or cuckroyaling is seen as a crucially sex-positive part of the cuckolding kink. Cuckolding as a kink is recognised today as being more about when one enjoys watching or knowing that their lover is engaging in sexual acts with others.
These days, in fact, the term 'cuckolding' often comes with positive connotations because both partners can gain sexual arousal from it.
And now, having described both a hotwife and a cuckold, what exactly is the difference?
Well, a hotwife is someone who is sexually involved with other partners (while having a primary partner who is bolstered by the hotwife's desireability and sexual connections with others), while a cuckold is a partner who enjoys watching or knowing that their partner is being sexually involved with others (secondary partners) as a form of confronting their own insecurities. Both scenarios are intended for shared enjoyment for all partners, however the focus of each fantasy comes predominantly from either the cuckold's or the hotwife's identity.
Hotwifing and Cuckolding are Genderless
You may have noticed that we've refrained from using any gendered terms in our descriptions, despite the fact that both of these terms were rooted in an outdated world where gender was seen and defined by binaries.
Anyone can be a hotwife (or hot-husband, or sharing husband). Hotwifing isn't gendered and neither are any of the roles involved in cuckolding (of cuckroyal, cuckold and bull).
The Hotwife Lifestyle
For couples in an open relationship, the hotwife lifestyle is just that… a lifestyle!
In this case, all partners including those outside of the primary partnership (if there is one) have consented to, and are benefiting from, this lifestyle, as it's fulfilling their individual sexual needs, as well as allowing their other needs to be met.
There are so many reasons why the hotwife lifestyle may be enticing for partners, including:
The ability for the hotwife's primary partner to see their partner engaging in sexual acts with another person, which can be a huge turn on
A sense of sexual power and desirability, that the hotwife may find is a turn on for themselves
The empowerment and connection that the hotwife and their primary partner may feel during this kind of experience
That it can repurpose the nonconsensual ideas of "cheating" for a shared fantasy can be a turn on
It can add excitement to a marriage or relationship
The removal of stigma and shame surrounding sexual exploration
The ability to be more sex-positive
The chance to free partners from jealousy or fear of infidelity
Increased sexual satisfaction
First Time Hotwifing? Here's Our "Hotwife Guide" for the Best Hotwifing Experience
So now that you've read a little more about hotwifing, perhaps you're curious about the hotwife fantasy.
Even if, by the end of this article, you find that hotwifing isn't for you, hopefully you've learned something new, which you can add to your sexual 'like' and 'dislike' list.
With that, here's our "hotwife guide" for those who're intrigued and ready for their first hotwifing experience.
Hotwife Guide:
First things first, honesty is the best policy. Without honesty, you're cheating. And to fully live the hotwife fantasy, all partners would have to be upfront and communicate their needs, desires, interest or lack thereof. In other words, sitting down to talk to your partner/s in a calm, non-judgemental space is imperative.
Consent is always a must, so as long as you're on the same page and all want to experiment, you could dip your toe into the world of the hotwifing kink by perhaps reading personal stories or hotwife erotica online, watching erotic videos together of hotwifing, or even going to a swingers' club or party to receive guidance from the kink community in real time (or participate if you fancy).
By reading, exploring, talking to, and meeting others who live the hotwife lifestyle, you can then slowly experiment at a pace that you're all comfortable with.
There is no instruction manual that'll tell you how to enjoy hotwifing. It comes down to living a lifestyle that's beneficial and sexually satisfying for all partners.
Start slow, and remember to keep the communication going to make sure that everyone is happy and actively enjoying the experience and or lifestyle. If you do manage to find that sweet spot, there are some benefits that can manifest in other parts of your relationship.
The benefits of hotwifing could include:
Learning that communication is essential, on all levels
Knowing that boundaries and rigorous honesty is important in a relationship
Better sex with each other and with others
Watching a hotwife blossom, as they feel their power and beauty
Watching a hotwife's primary partner blossom as they celebrate their partner's desirability and sexual prowess
A hotwife and their primary partner experiencing improved self-esteem
Sexual self-discovery and adventurous journeys together as a couple
Having said that, it's important to know that the hotwife kink isn't for everyone. Yes, there are benefits to this kink, but these benefits can only be accessed if all partners actively love living the lifestyle. No two couples or individuals are the same, so this is merely a guide and not a blueprint.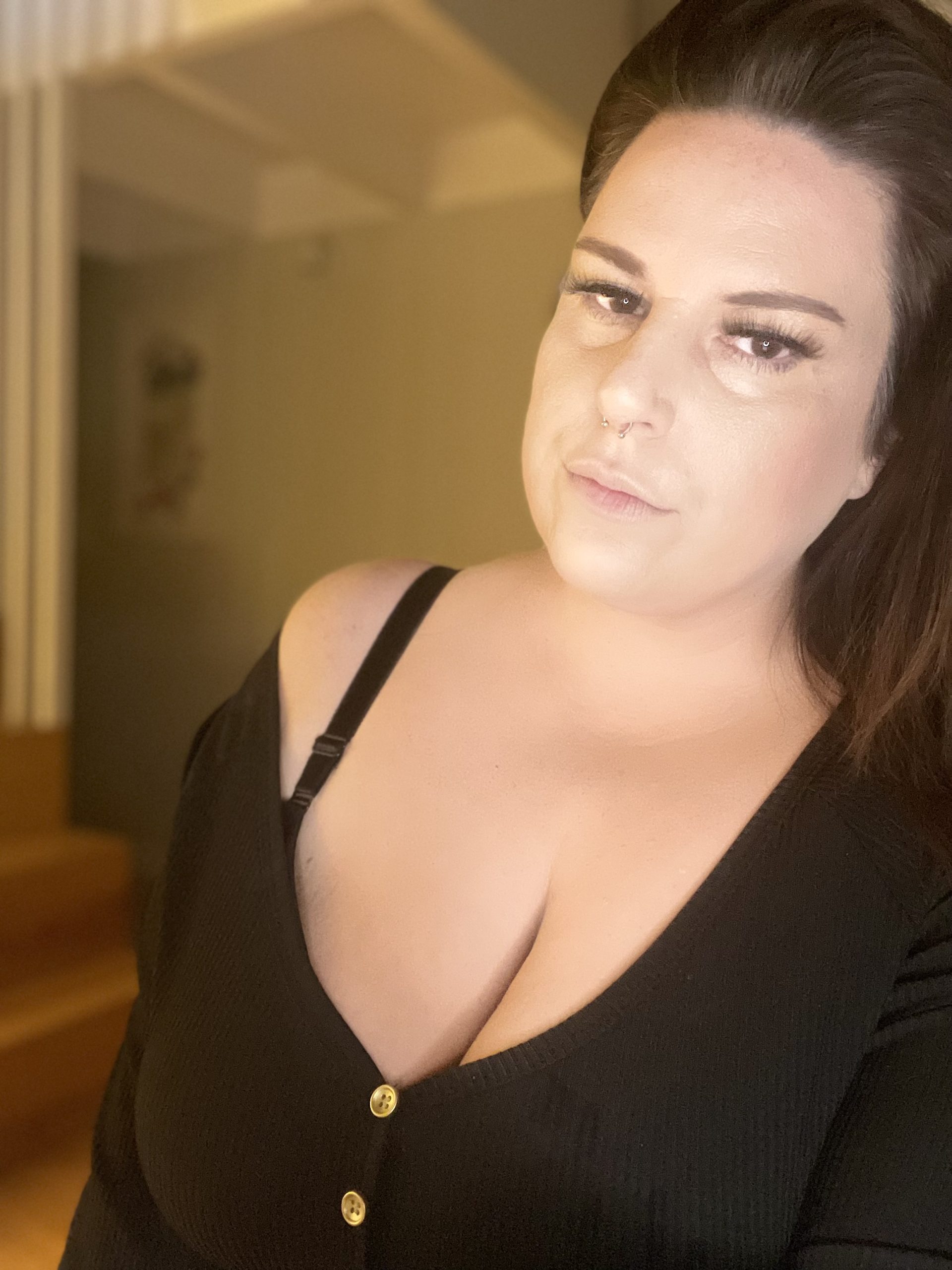 A dreamer by nature, Helena (she/her) gains inspiration from the arts, nature, and travel. She's the type of person you'll catch swimming in the ocean under the full moon, jotting down words in a daze to create poetry, and seeing various continents in sheer adoration. She's a passionate and sex-positive writer, and continues to learn and educate others in the realm of sexual health in hopes of contributing to a more sex-positive world.